On Saturday my daughter Wendy and I went up to London and visited Portobello Market, it was as expected very crowded, but the sun shone and I managed to make one purchase.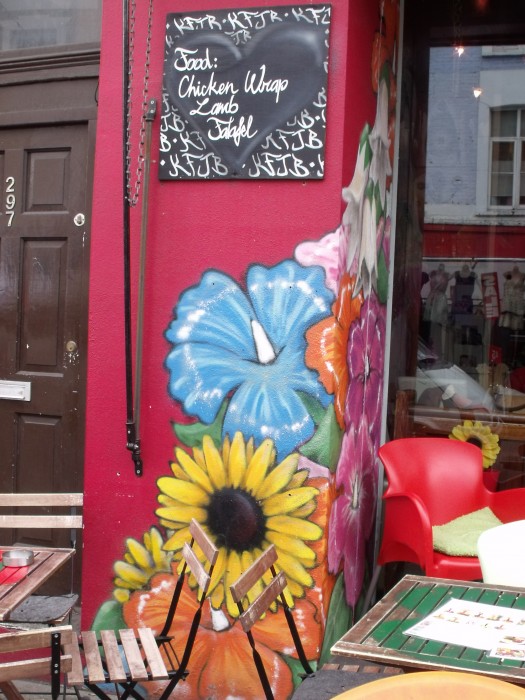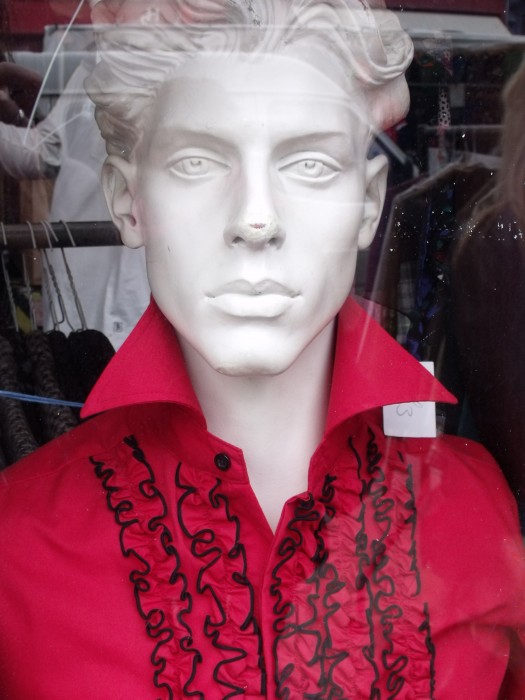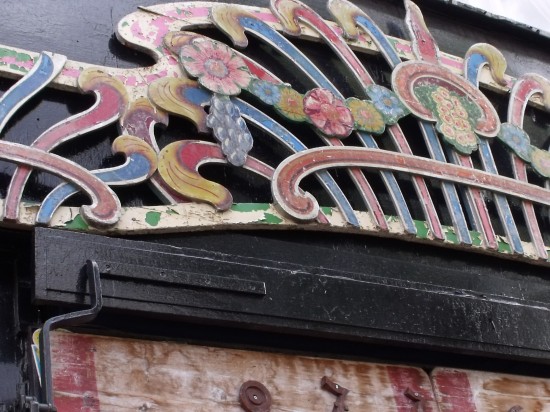 There are lots of antique shops, very expensive ,I was more interested in the detail of the facade.
Wonderful old veg store ,run by the same family for years.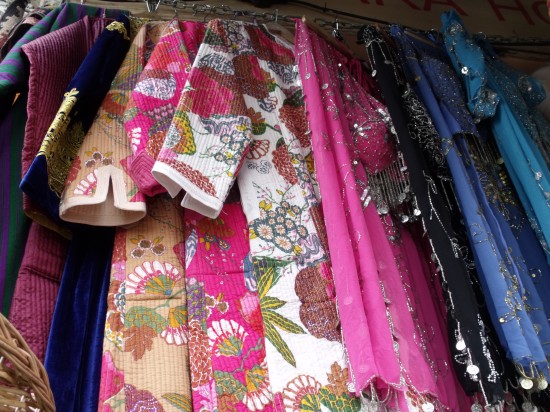 My days purchase , Wendy and I modelling them !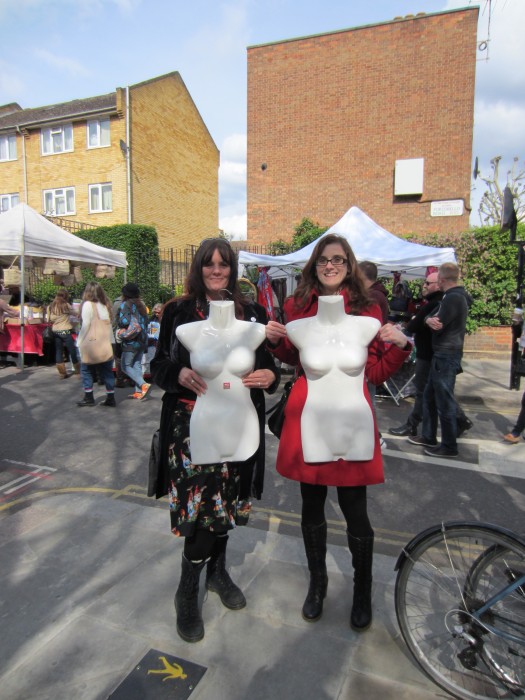 Below is a delightful gentleman, taking a rest with his dog Mitzi, she is 15 and spends all her time draped across his shoulders, even when he cooks…