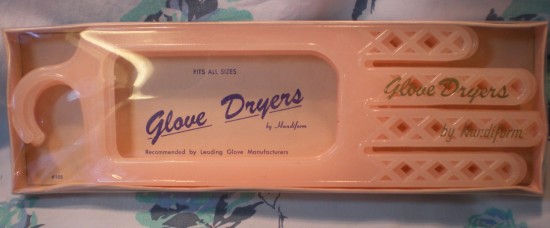 Got this beautiful, unopened box of Glove Dryers for the ridiculous price of 50 cents!  There's six of them inside.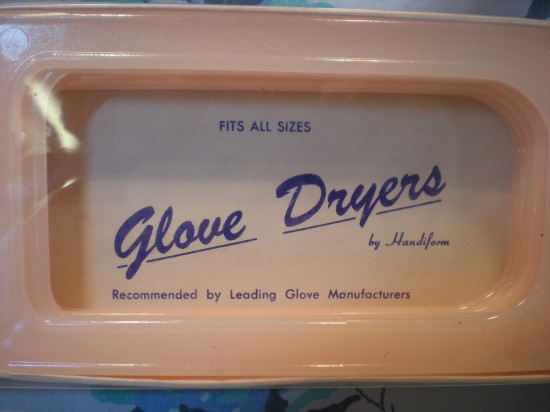 Nice fonts here.
They are very pretty.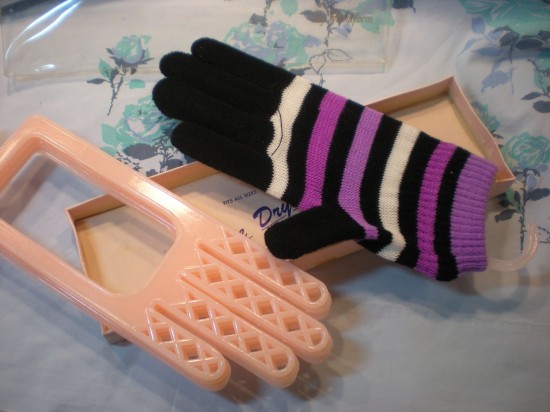 Okay, I have a large collection of vintage gloves, but I couldn't put my hands on the box of them today, so I just used the nearest glove which happened to be a stretchy knit one.  But either way, you can see how it works.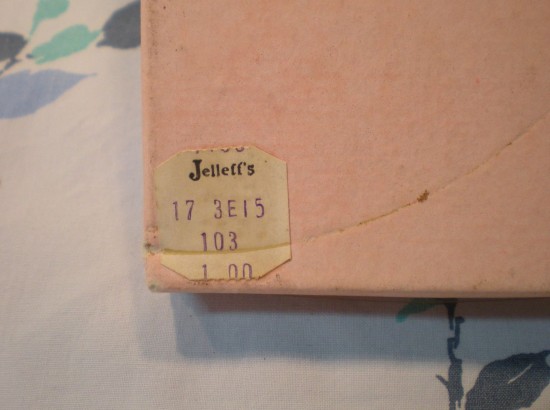 Original price, $1.00 from some store called Jelleff's.