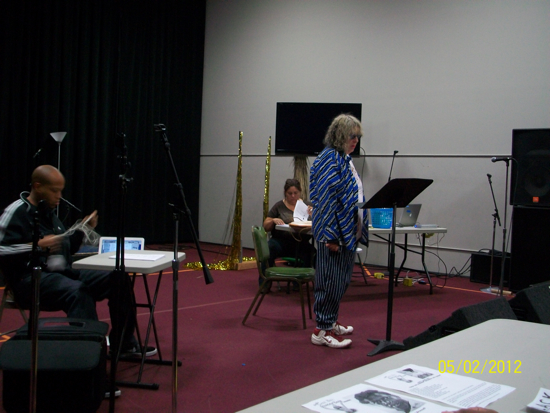 Rehearsals on May 4th for Allee Willis' Super Ball Bounce Back Review".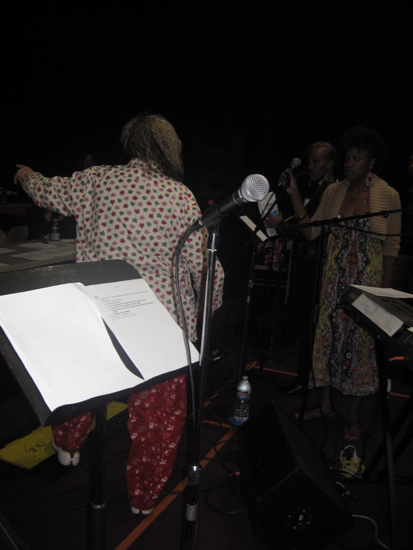 Allee and her backing vocalists.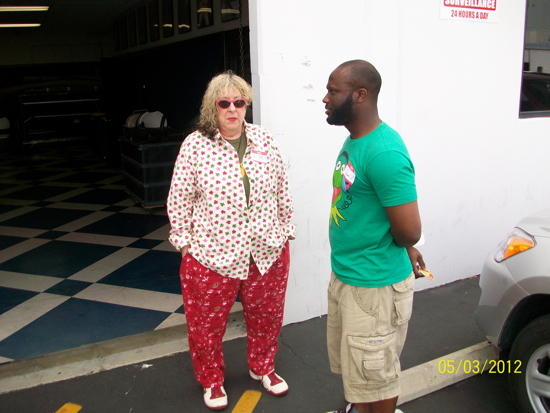 Allee and  her drummer, Seven7.  He's wearing a Kermit the Frog shirt.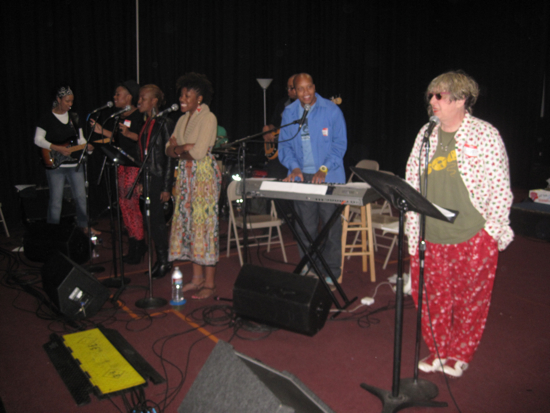 left to right: Darlene, Tena, Khadia, Akua Willis (no relation to Allee Willis), Tim, Andrae' and Allee.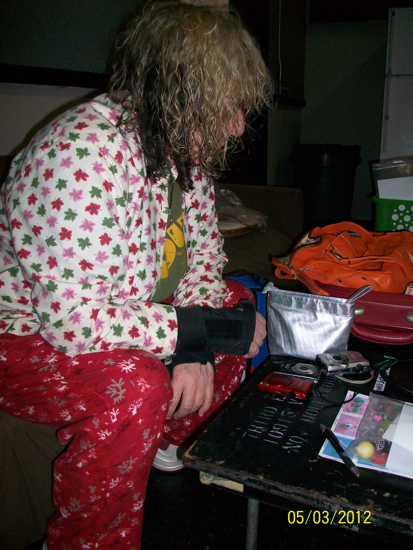 Allee is seen here checking out the pendants/keychains that will be sold at her show!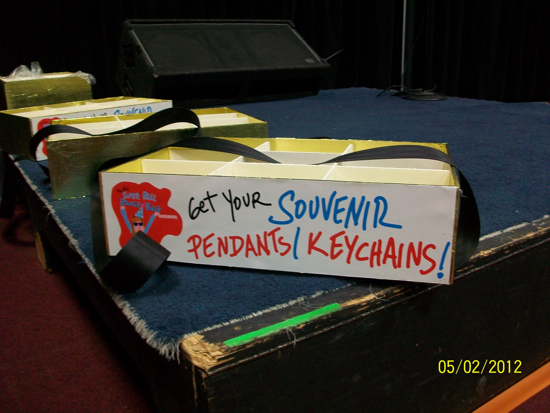 See, I told ya so!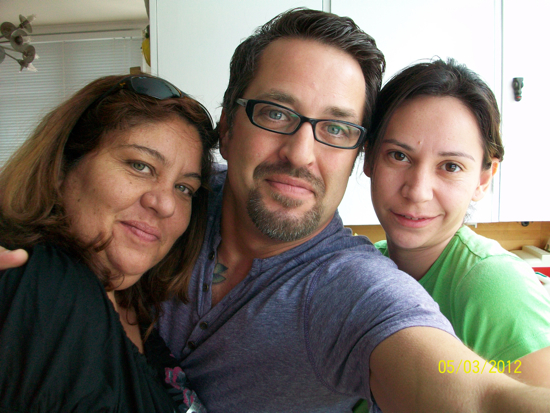 The lovely Dina, moi and housekeeper supreme, Sue Ellen.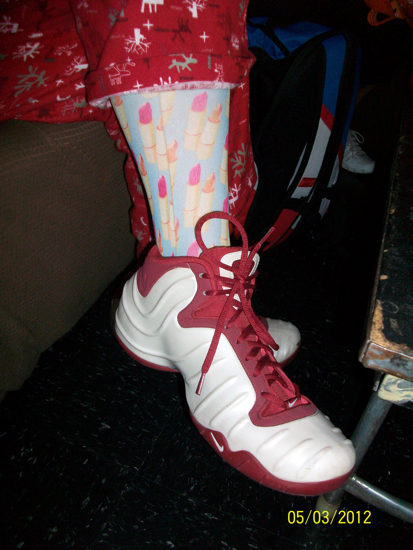 Another photo in my series/documentation of Allee Willis' feet.  Taking a break…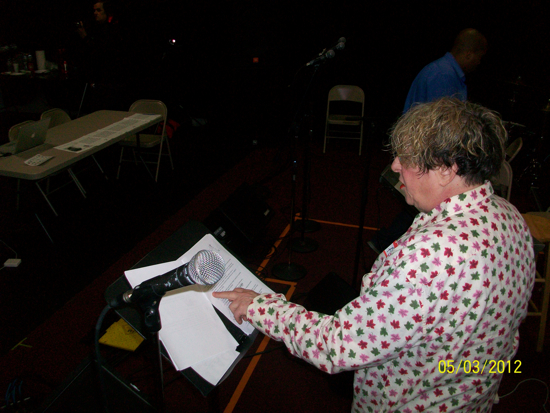 Badeya?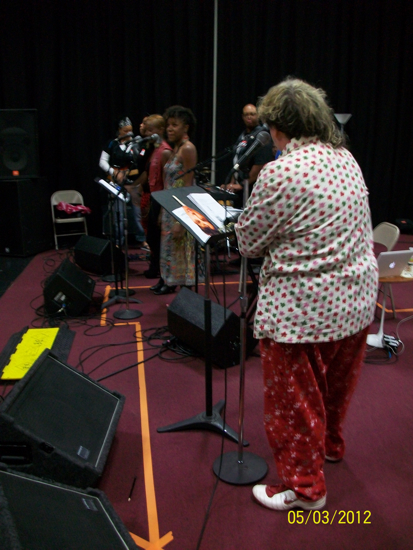 Oh yeah!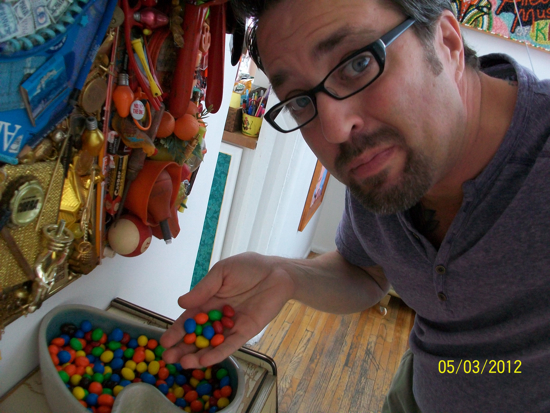 The famous m & m dish at Willis Wonderland.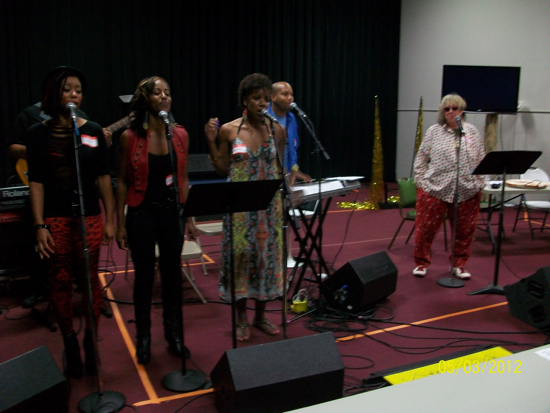 I'm just doing the "Neutron Dance".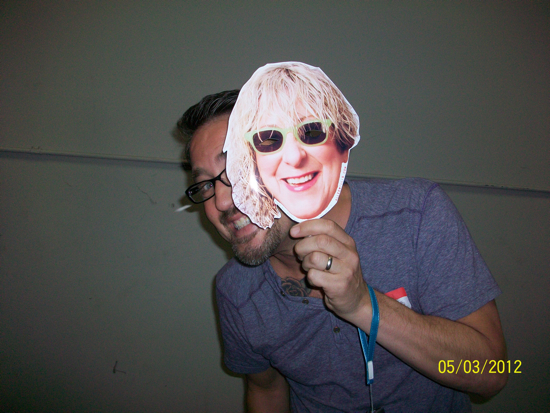 See me at the show to purchase your very own, limited edition, Allee Willis face masks.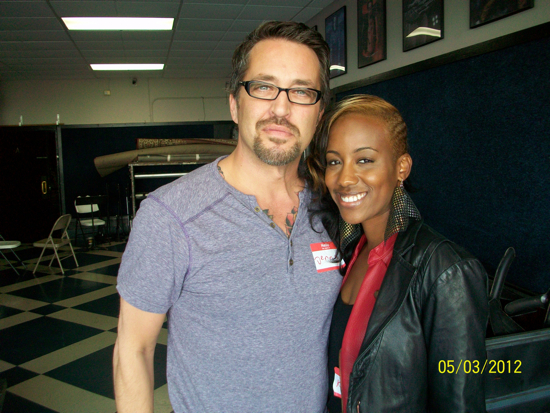 With the lovely Khadia.