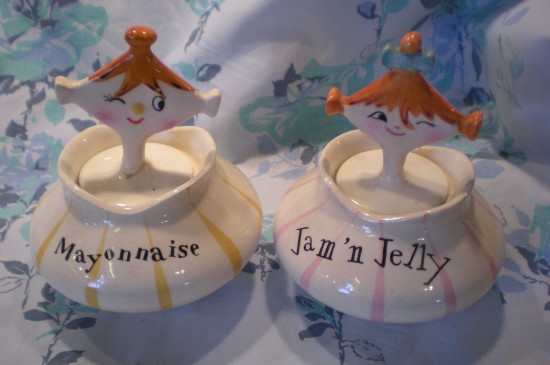 FANTASTIC find this morning at the yard sales, two pieces of Pixieware by Holt Howard for only $5!!!  I was almost shaking as I handed over my cash.  The Mayonnaise has a pretty bad break, but still.. $5!  The Jam'n Jelly actually has the lid for the Sugar bowl.  However, I ordered the base for the sugar bowl online as soon as I got home for only $10.  So, I'll have a complete sugar soon.  I should be able to find the correct lid for the Jam'n Jelly online if I'm patient.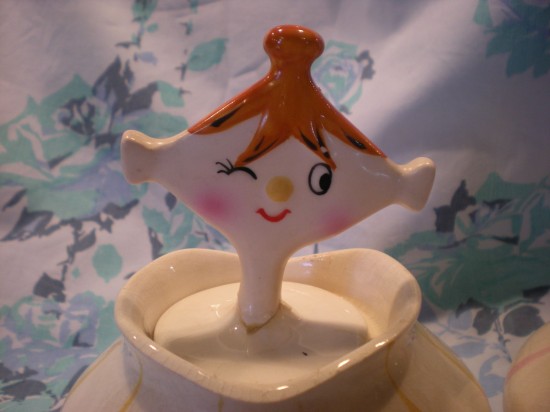 Mayo.. sloppy glue on his neck.. I might be able to re-break and re-glue to make it look better.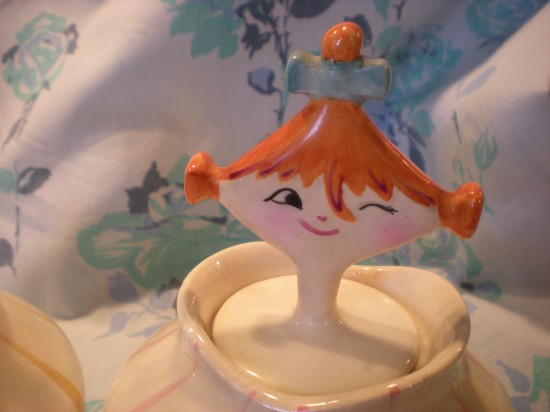 Sugar lid on Jelly body.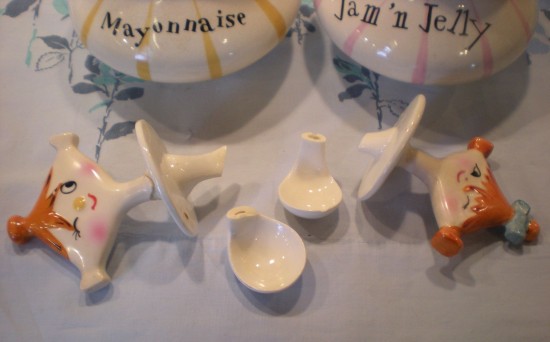 Broken spoons, but at least they are complete and can be glued.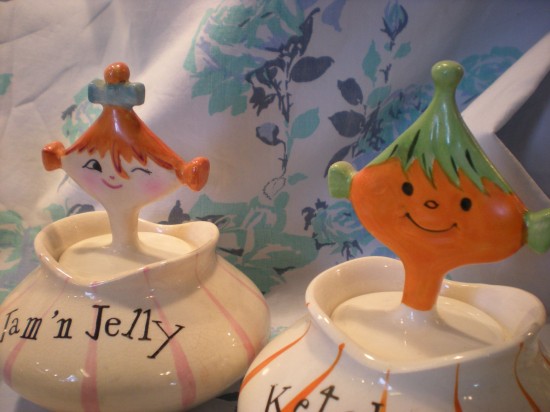 Sugar (on Jelly body) with my Ketchup.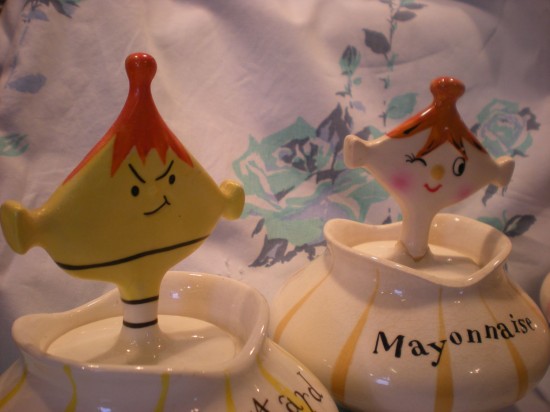 Mustard and Mayo.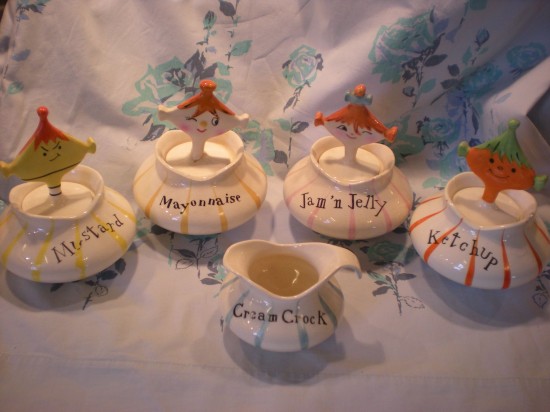 My whole collection!  Today was my lucky day!  I love Pixieware!!!  I'll photo Sugar again when her new body gets here.  Same goes for Jam'n Jelly if I find a proper lid.