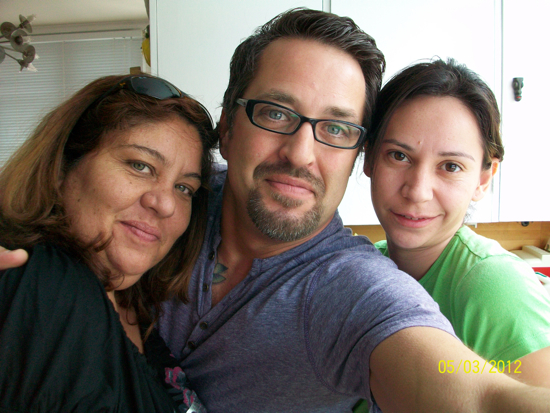 Okay, okay, I may have posted some of these in other posts, this time I did not keep track.  I had a ball and Allee's shows on may 8th and 9th were an absolute smash.  Here are a bunch of pics of the people that worked behind the scenes or on stage with Allee.  Here I am with the lovely Dina and Sue Ellen.  They see to it that Willis Wonderland runs smoothly.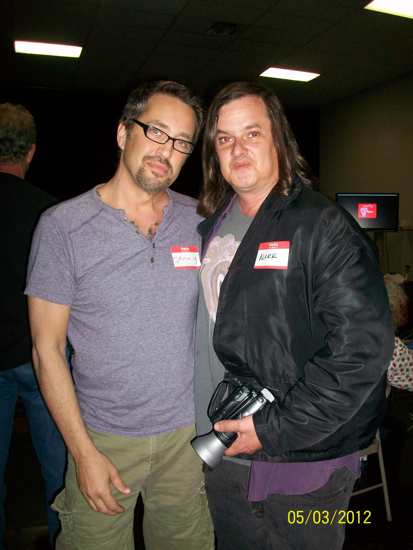 With Mark Blackwell, Allee's videographer.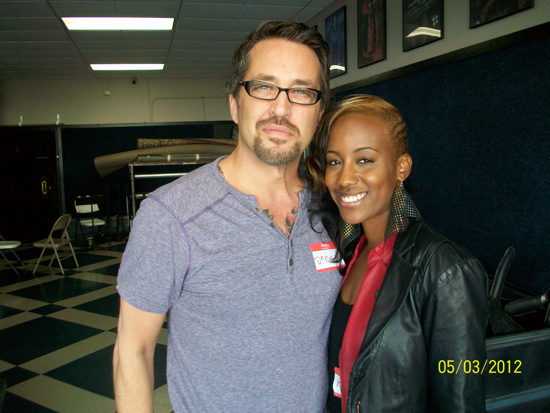 With Khadia, she was one of Alee's backing vocalists.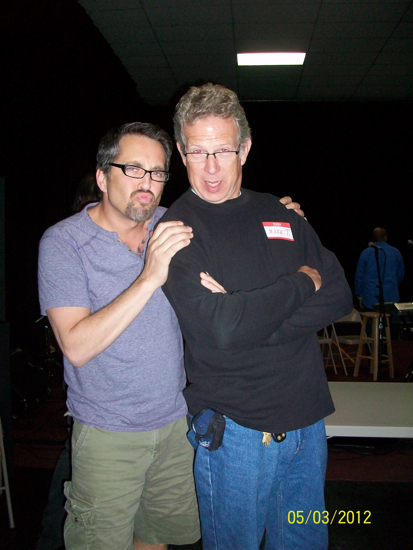 Don't get me started here.  This man just kills me.  I had the best time working with him and he quickly became a new bff.  We can have several bff's can't we?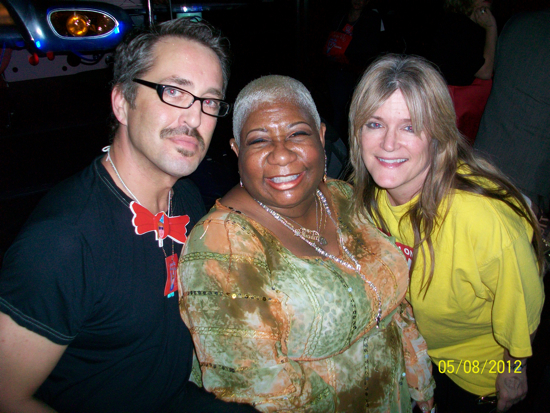 This was on may 9th.  Here I am with Luenell and Susan Olsen.  Amazingly funny women!  Like my bow tie?  It's a limited edition Allee Willis prop that now resides in my collection.  Yes, it's a tie and NOT a butterfly like some people thought….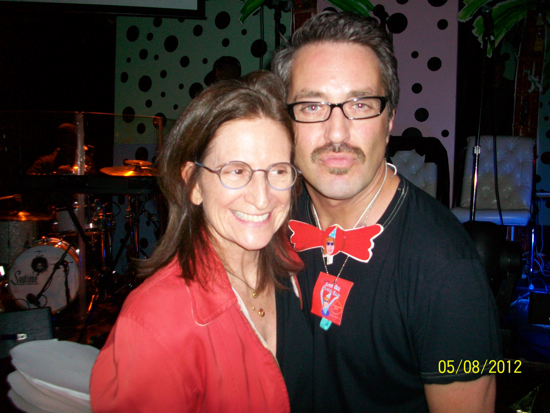 The amazing Snappy-P from the "The House of Prudence".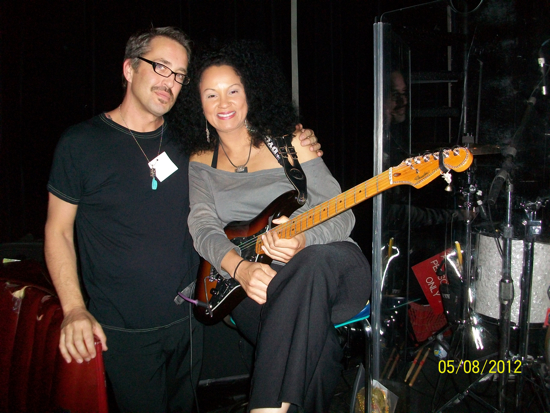 With Darlene,who could really play guitar.