It seemed only fitting that I share this on our last day of a most fabulous trip to California, as it kinda sums up the way I'm feeling as we pack our bags: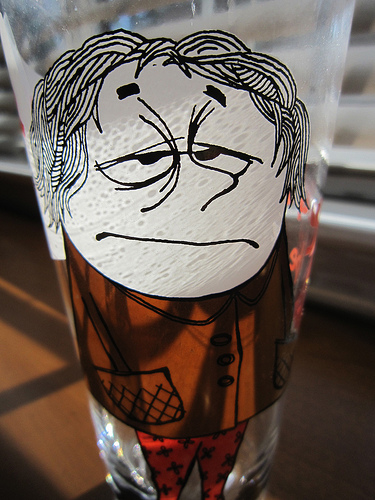 I picked up a set of 3 of these tall highball glasses when I was thrifting / antiquing recently in Delaware, and I could not resist them and their oddball sayings. This one does particularly hit home: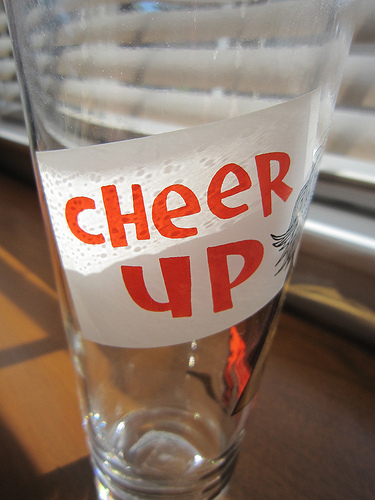 I'm TRYING!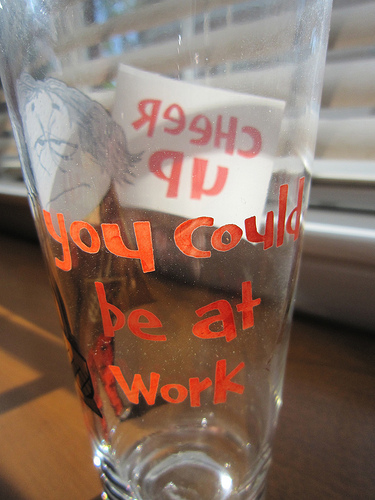 I don't want to admit that in less than 24 hours that's where I'm going to be, but since we have a few more hours on our vacation I better go out there and make the most of it!
(Here are the other two glasses, so the complete collection is in the Museum!)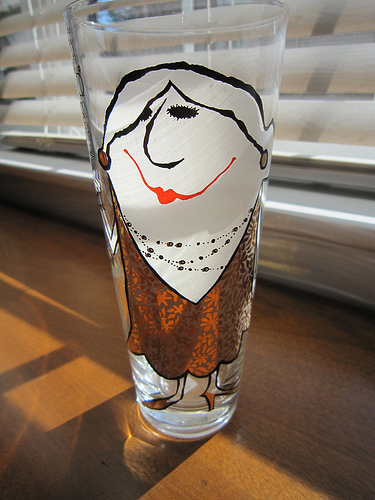 This lady claims that you don't need to drink to have fun, but I'm thinking the "but it sure helps" must've rubbed off!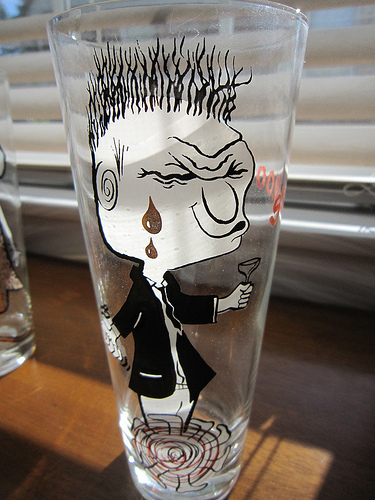 And this guy's drink is "Scccchhhhmoooooth" !
A welcomed addition to our ever growing kitsch bar at the Hacienda!