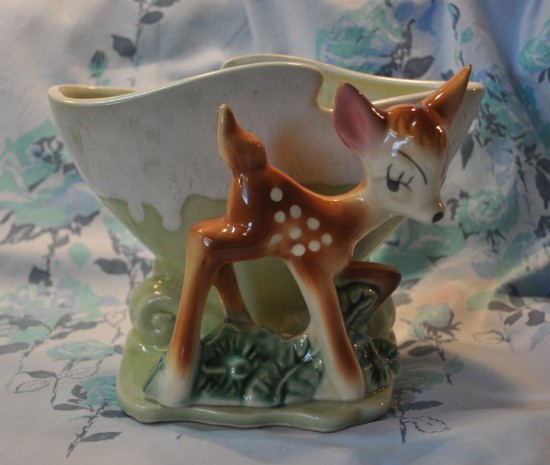 I got this BIG Bambi planter at a huge (and extremely HOT) flea market this weekend for the insane price of only $2.  These Bambi planters usually go for a lot more and he's in great shape except for a little ding on his left ear.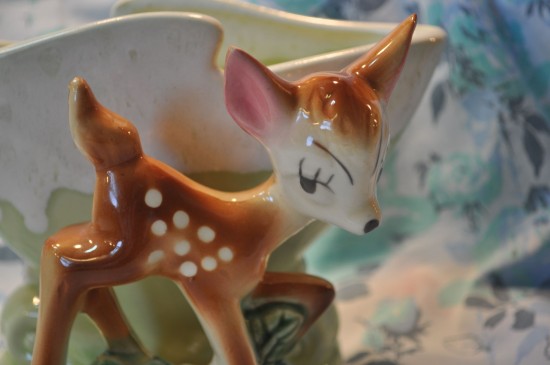 This is really large.. I want to keep it, but it's so big!  I guess maybe I can make some room on the piano…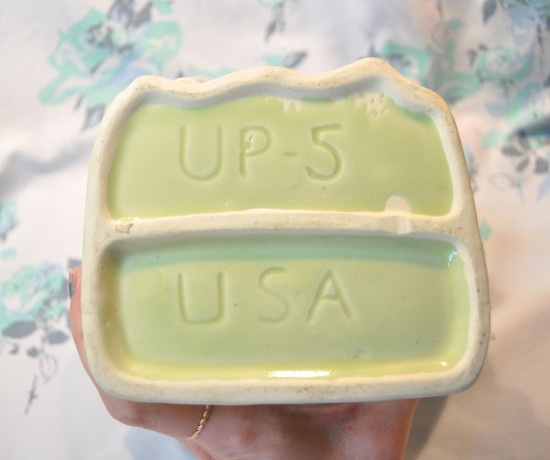 Here is the mark.  I have seen them actually marked Disney before but this isn't one of them.  With my hand in there you can kinda see how big it is… it is pretty tall, too.