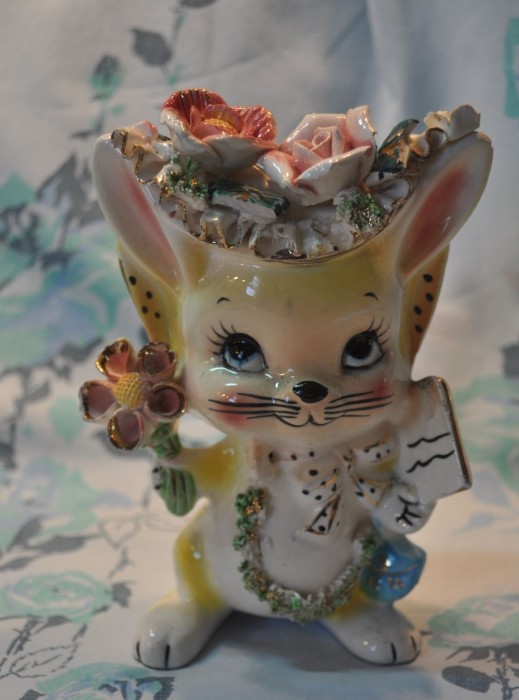 Oooh, a sweet frilly bunny with her Easter bonnet on!  The ring on her neck indicates she used to have a chain with some baby bunnies on it, but I think they flew the coop.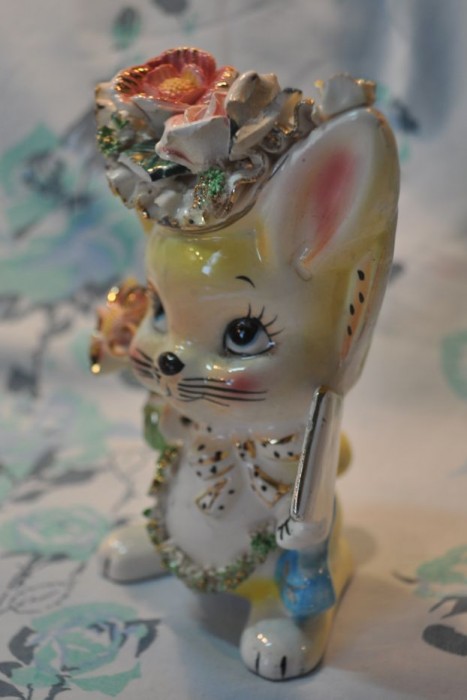 She is really cute with some ruffles and spaghetti detail.  Looks like she has her pocketbook and maybe a hymnal, too.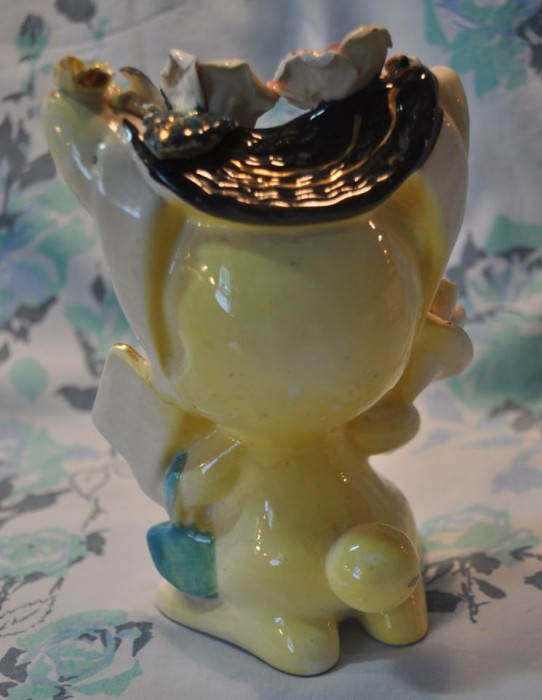 I love her round little tail.  I thought she was a mouse until I saw her tail.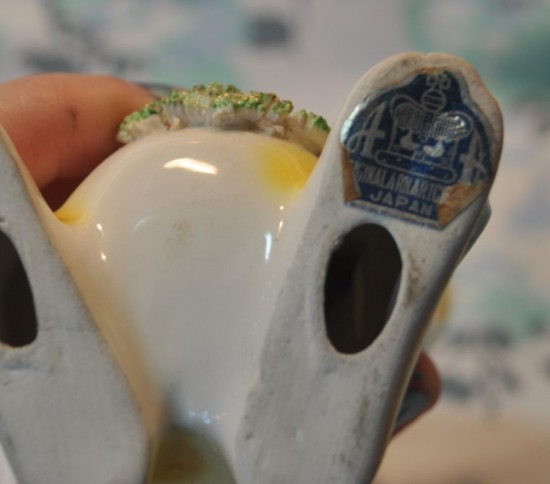 She's made by ANART, a company which has blessed the universe with a lot of kitschy goodness.