<< more random snaps of Albertville Alabama, Boaz, and the good folks around town >>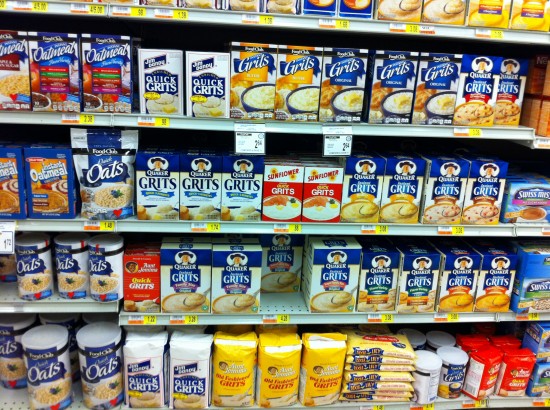 Foodland of Albertville Alabama grits aisle
.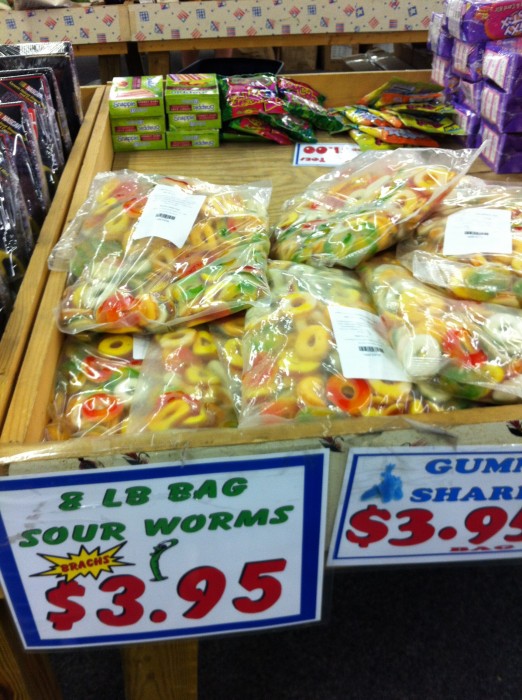 8 LB BAG SOUR WORMS (n.b. worm illustration) $3.95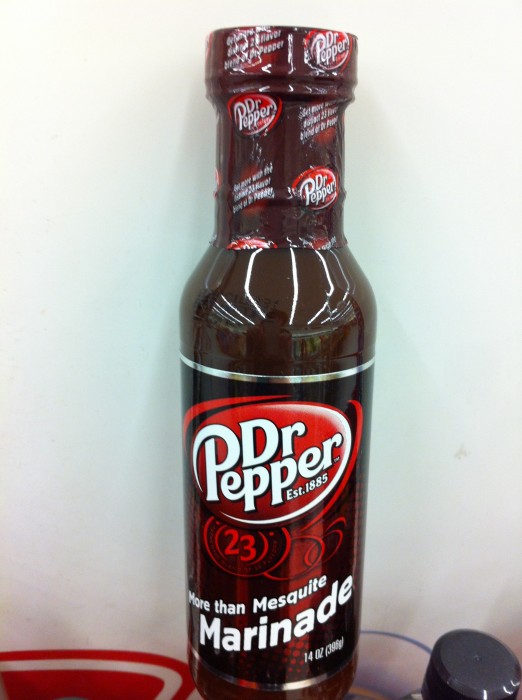 The MadMen at Dr Pepper/Snapple Group finally noticed that Southerners have been basting meat with soda pop since 1885, so there's now a Dr Pepper bottle sweetly labeled "Marinade." [historical sidebar: Dr Pepper was introduced to millions of visitors at the 1904 St. Louis World's Fair, where it was an instant success. Other major food products introduced at the exposition included the ice cream cone, hot dog rolls and hamburger buns.] Any Southerner can tell you there are 23 natural and artificial ingredients, none of them prunes, in Dr Pepper and that there is no period after Dr
.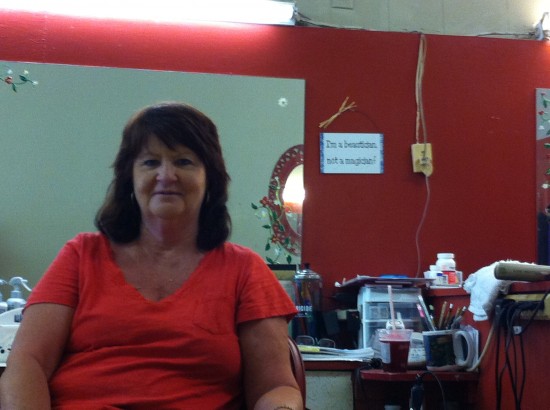 Cathy, owner/operator, Albertville Beauty Salon, E. Main Street, Albertville
.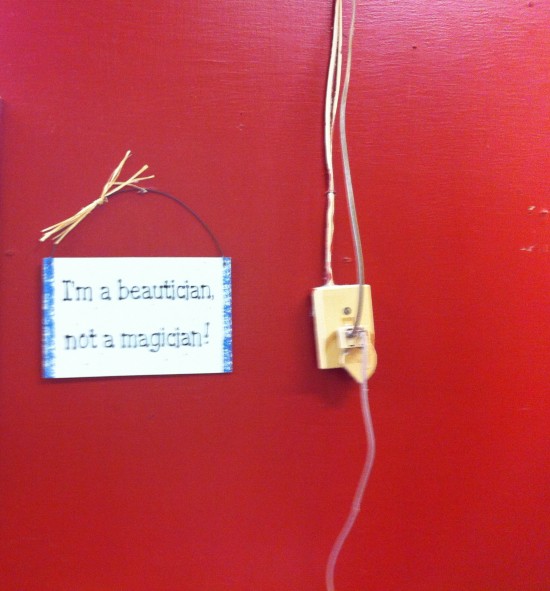 Just telling it like it is.
.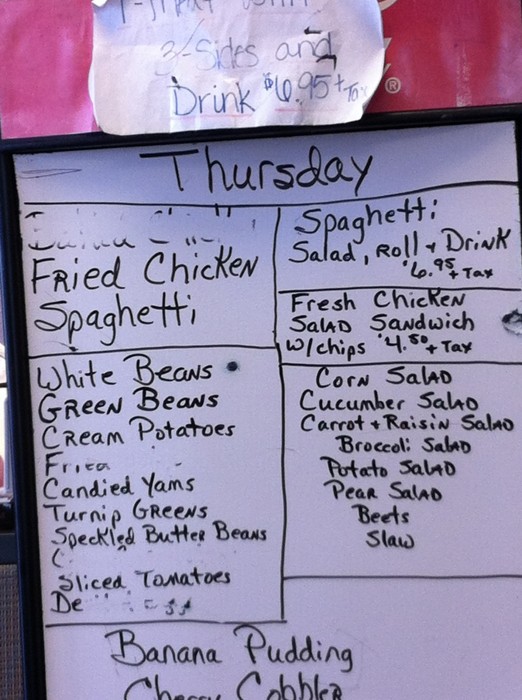 Sandwich Host, my favorite lunch spot, features 1 Meat + 3 Sides + Drunk for $6.95 & tax
.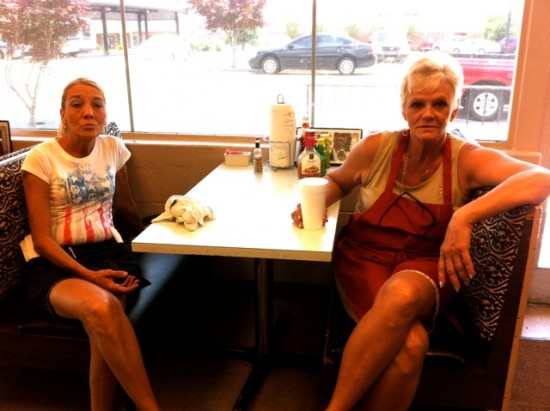 Sandwich Host waitresses, taking a break after lunch rush
.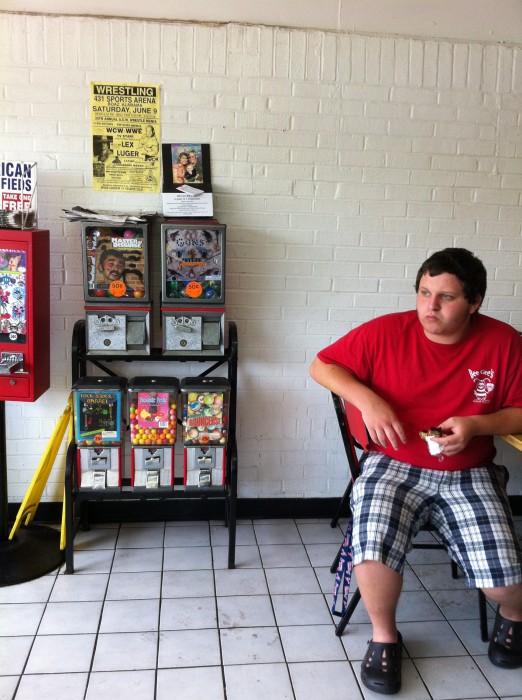 Dude at Bee Gees Cafe. Nice pattern on pattern, shorts to floor tile.
.
.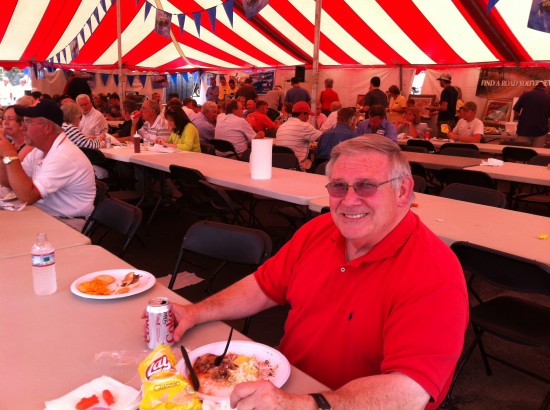 Retired Hall of Fame Coach Butch Ferguson at Wilk's Tire 60th Anniversary Tent Party today
.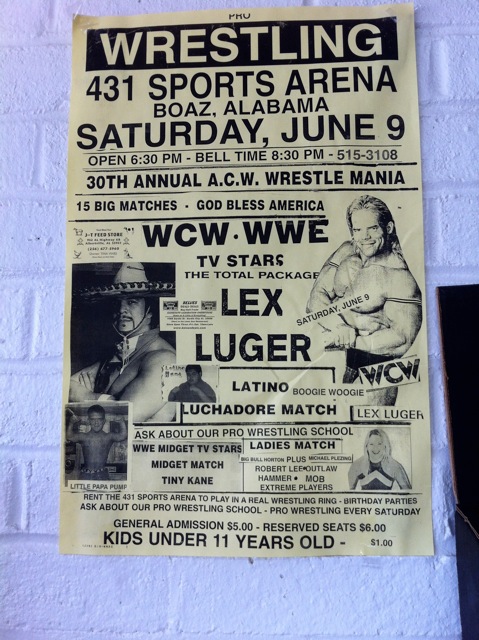 God Bless America: 30th Annual A.C.W. Wrestle Mania,
Featuring LEX LUGAR- THE TOTAL PACKAGE, Pro Wrestling School, and
15 Big Matches: Luchadore, Midget Match, Ladies's Match, Boogie Woogie & more,
Saturday, June 9. Will report back to AWMOK.
.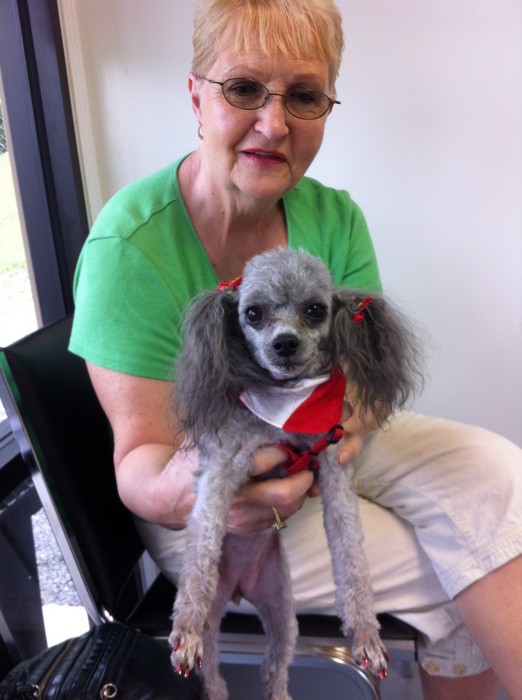 Mademoiselle Fifi Coulombe, the singing poodle, shows off her mani-pedi by
Suzy Q's Pet Grooming and Boutique of Albertville
.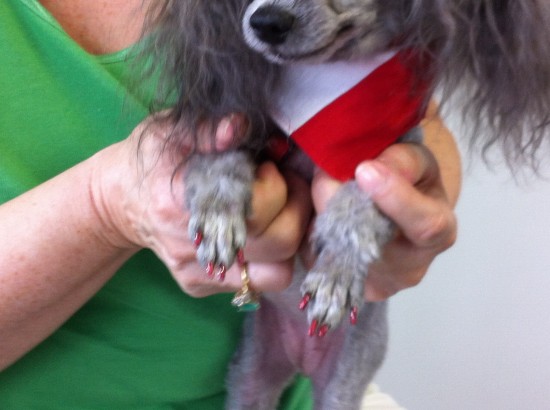 Fifi started life in the pound, but once SuzyQ paints on the Sparkletoes, she's ready to audition
.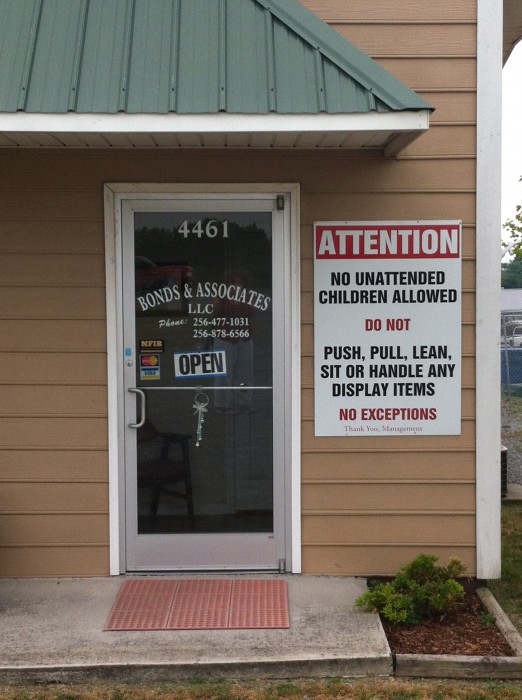 This grumpy office is next door to a day care center.
.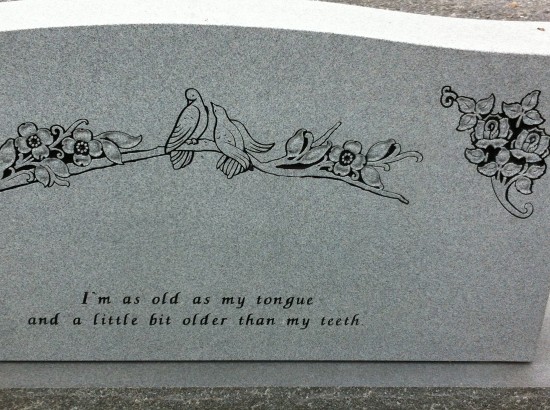 gravestone (took me a while to get it)
.
.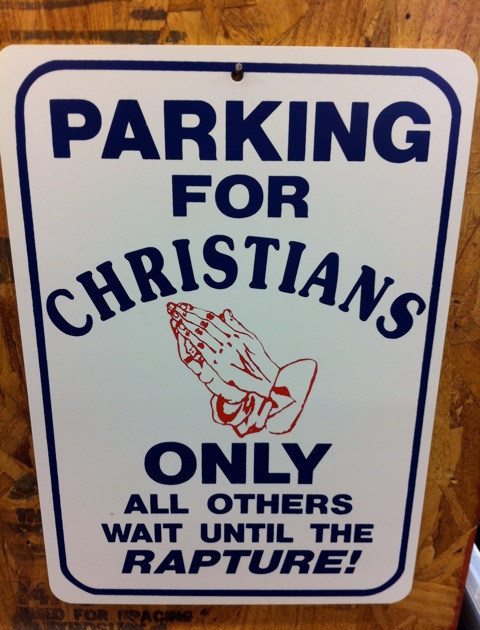 Parking sign at Little Lots
.