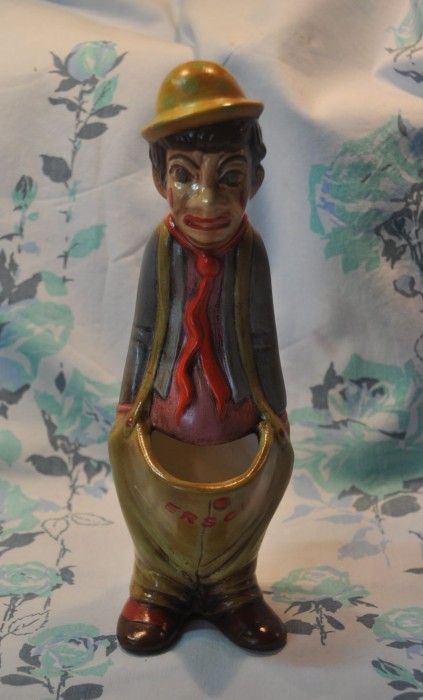 My mom picked up this thing at a flea market for $1.  We laughed at it for a good ten minutes.  I think it is somebody's hand-painted ceramic project.  It's a clown/hobo/guy with a big hole in his pants.  I'm not sure if it's for plants, ashes, or butts (haha!) but either way it's pretty funny.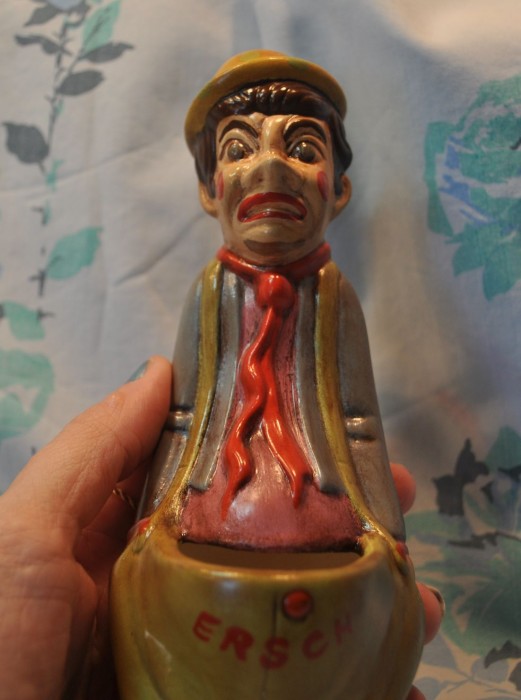 I'm not really afraid of clowns, but his face is mildly deranged.  I'm not sure the meaning of "ERSCH" on his drawers there.  I kinda want to plant a cactus in this thing , hahaha!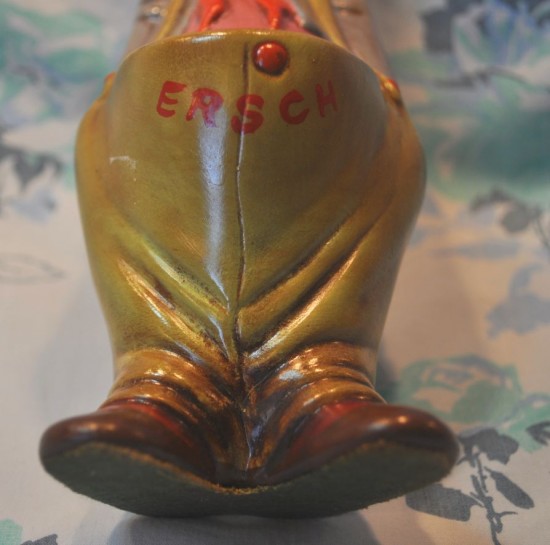 Hmmm… what secrets does Pants Clown hide?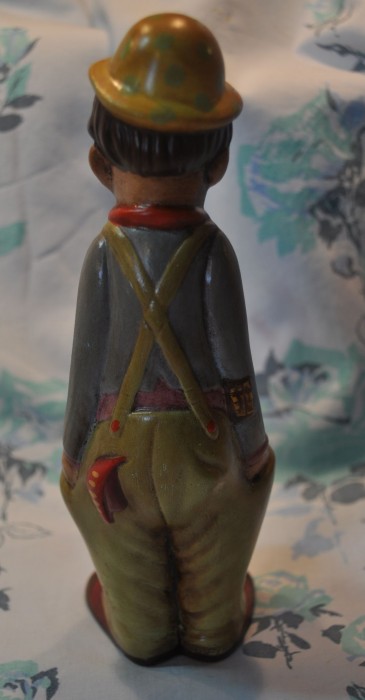 Hankie in the back pocket…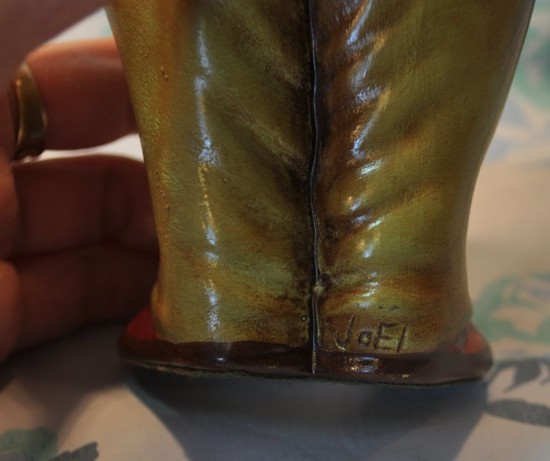 Signed "JOEL" on the back cuff.. though I'm not sure if that's the signature of the original artist or the painter… pretty sure you could buy this thing to paint it in ceramics class.. so maybe JOEL is the person who crafted it to begin with.