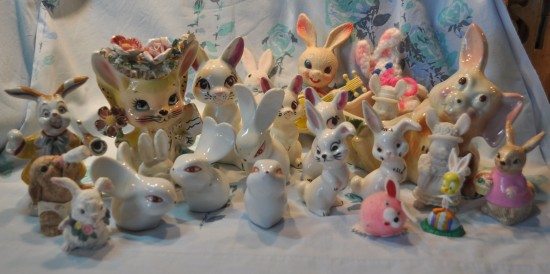 Here are (almost) all the bunnies I lugged out for Easter.  I was about to put some of them away for the year and I thought I should get a group photo or two.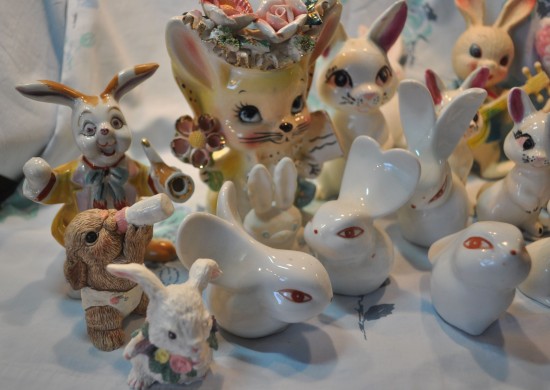 I keep bringing home abandoned bunnies.. I think they are breeding like… bunnies.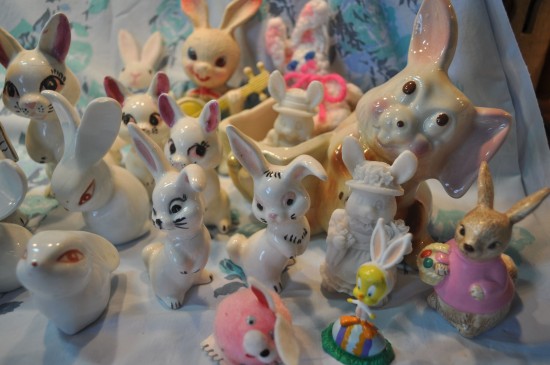 Ceramic, plastic, etc.