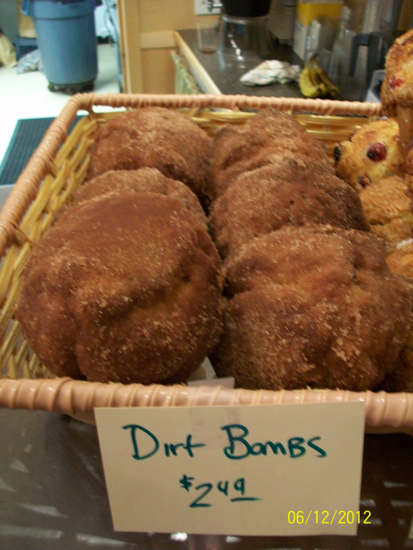 I get one of these whenever I have the spare change in my pocket.  Meet the DIRT BOMBS!  An amazing clump of sugary coated, muffin-like, goodness.  Not really shaped like a muffin, it is literally like a big clump of dough covered in sugar.  It's a great way to start the day and as soon as Nauset Farms opens up, I am going for my weekend dirt bomb.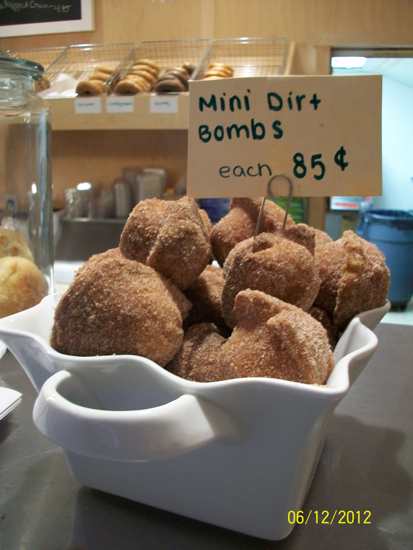 Mini dirt bombs are just as good!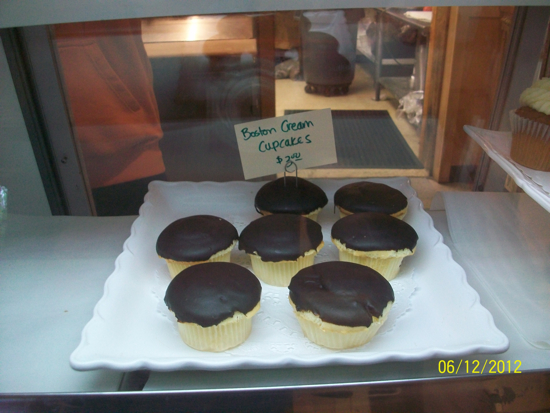 While were at it, a little tribute to boston, meet the "boston cream cupcakes"!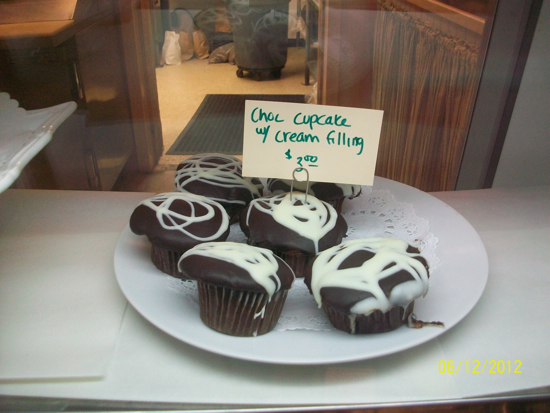 The chocolate cupcake with a cream filling.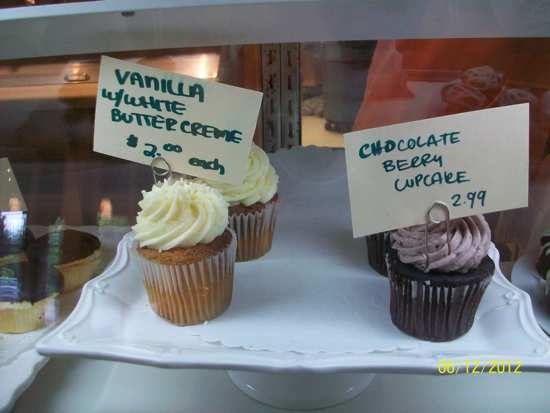 The chocolate berry is pretty amazing too.  I'm not really into chocolate but I do make exceptions once in a while.
Rasberry white chocolate cheesecake bars.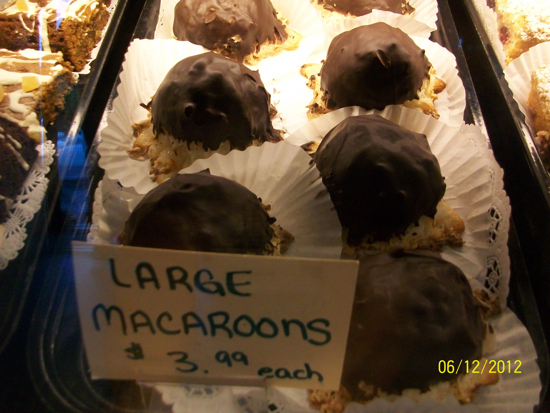 I LIVE for coconut anything!