On one of my previous posts https://www.awmok.com/2012/03/07/helen-martins-owl-house/ I did not include any interior pictures, here are a selection I managed to find.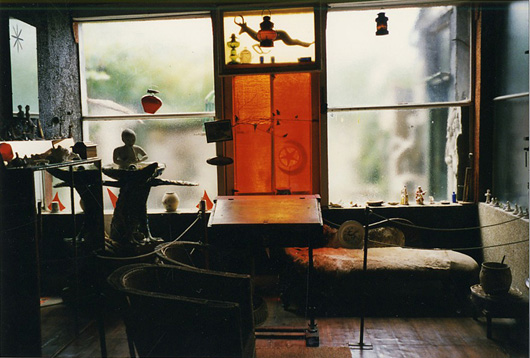 Helen Martins was nearly 50 before she started to decorate her home, and create her statues, she is now regarded as South Africa's foremost Outsider Artist.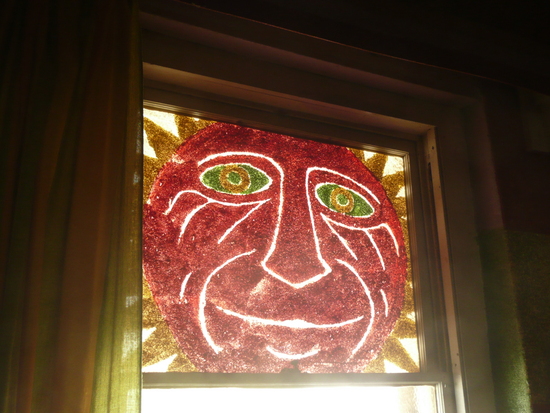 Helen used glass, cement and wire to decorate the interior of her home, and the storage jars ccontaining ground glass are still in the kitchen.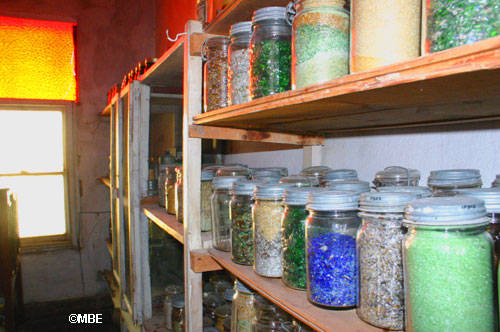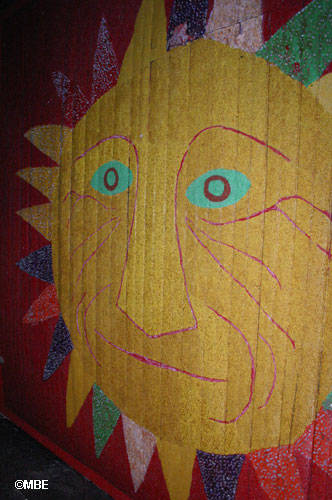 Each stripe in the bedroom is a new colour of glass.