Now that the Jubilee has passed, Olympic fever, London 2012 is fast approaching. Until they have an Olympic sport in the scoffing of Cream Teas or Donuts ,I shall not be taking part.
This is Muriel Butler who is 90yrs old and she has knitted a whole host of Olympic figures, which is just fabulous, despite having arthritis.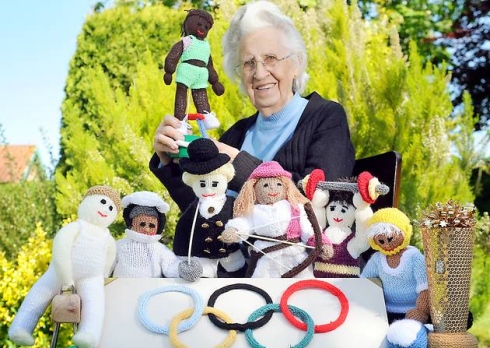 The individual knitted atheletes will be individually raffled off just before the start of this year's Olympics to raise money for the East Anglian Air Ambulance and the Alzheimer's Society. Three cheers for Mrs Butler.