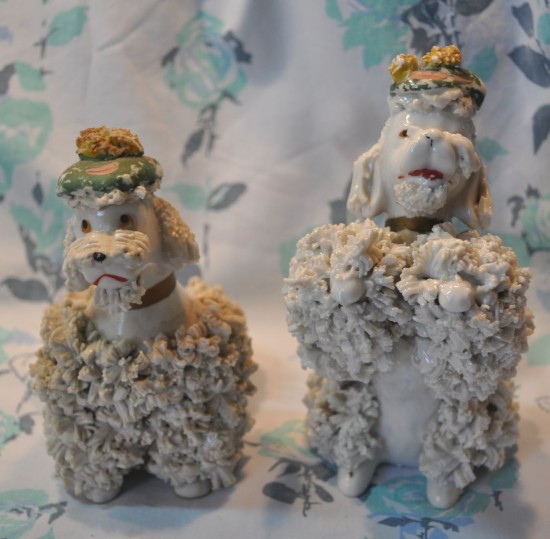 I have a TON of spaghetti poodles and I REALLY don't need any more of them, but I couldn't pass on this pair for only $1!
In this picture, the one on the right has been washed up, while the one on the left is still dirty.  I left it that way so you can see how filthy the stuff I bring home usually is.  (And this poodle really isnt' that bad.)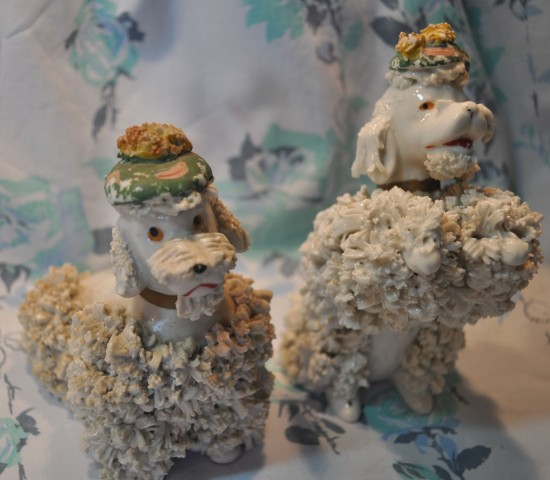 I'm not sure you can tell how gray his fluff is.