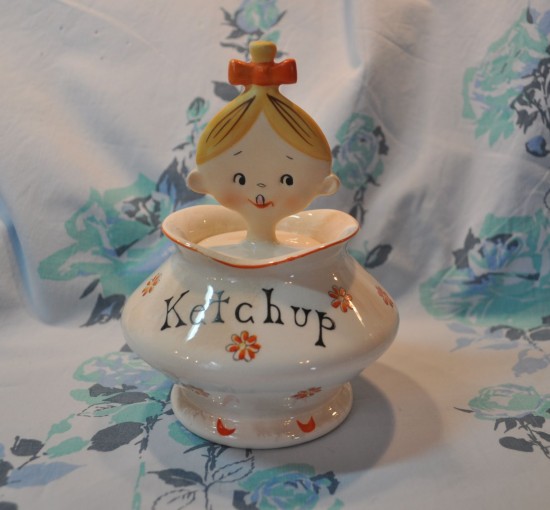 I had the unbelievable good fortune to find this ketchup jar at an antique shop a few weeks ago.  This isn't Pixieware, but a knock-off made by an unknown manufacturer.  They're called the Jolly Girls, or "Jolly Floral Girls" because "Jolly" was on their boxes, but really, nobody knows who made them or where they came from.  One has never been found with a manufacturer's mark.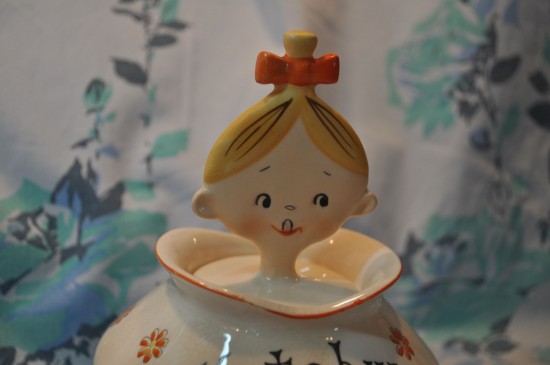 They are really cute!  Almost as cute as Pixieware!  This one is in phenomenally good condition, and I really got it for a bargain price.  I saw it on the shelf at that antique mall, and grabbed it like it was the holy grail.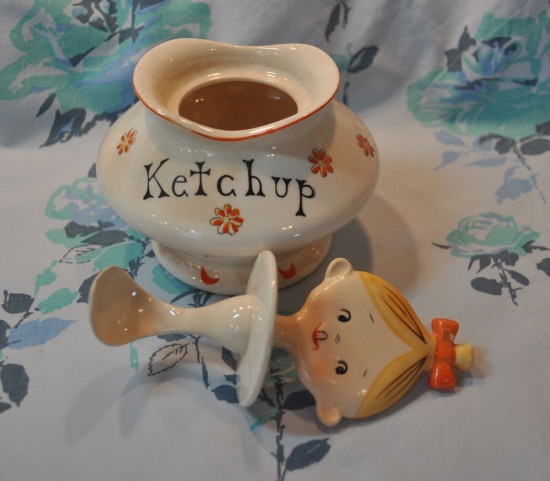 No chips, cracks, or breaks!!  I am so happy!  The Jolly Girls series also included Mustard, Jam 'N Jelly, Relish, Mayonnaise, Honey, Salt, Pepper, and Oil and Vinegar.  They are all fairly rare.