I fell to the ground gasping when I saw this, its just wonderful, the stiff guardians of Stonehenge who make you walk round a fence and follow you should you get the urge to make a run for it and grapple the stones. How wonderful would it be to set a whole field of these  next to the monument for the public to leap around on.
As the Summer Solstice approaches I am hoping to find my own Bouncy Castle Stonehenge..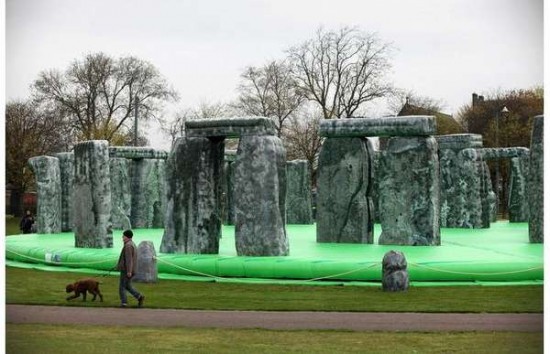 The inflatable Stonehenge was created by Turner Prize winning artist Jeremy Deller, who said it represented Britain's history, culture and sense of humour. Its in Glasgow ,Scotland as part of the Arts Festival.