Hot off the presss..the world's largest Ice Cream was unveiled today.Experimental  celebrity chef Heston Blumenthal unveiled the world's largest 99 cone – complete with a massive flake!!!!!  The ice cream stood more than 4m high and used more than a tonne of ice cream and it took a whole month to freeze.
I love the fact it had to be delivered on a fork lift truck…a much more appetizing dish than Heston's previous creation of Snail Porridge ..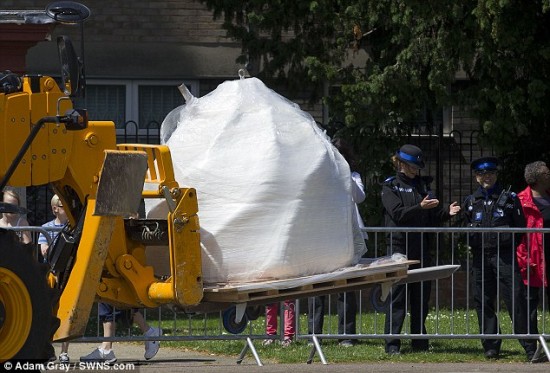 I would love to tackle the Chocolate Flake..here in the UK  an Ice Cream with the Flake is called a 99..