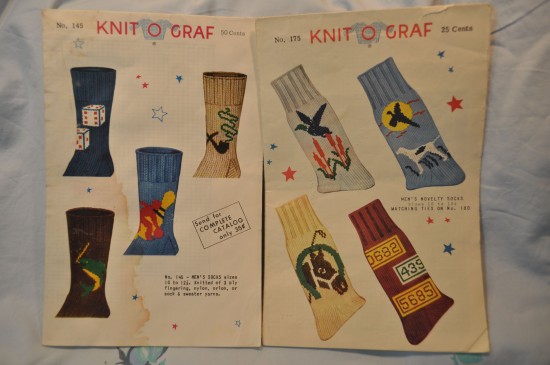 1952 and 1953 knitting patterns for men's socks featuring dice, a smoking pipe, a bowling guy, a fish on a hook, a duck, a moonlit duck with a hunting dog, a horse.. and some license plates.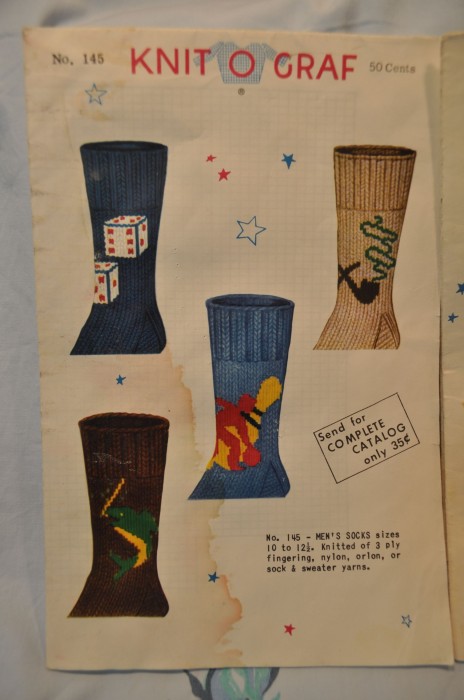 These patterns had been used, they have pencil notations on them… so some lucky guy actually got to wear these stunning socks!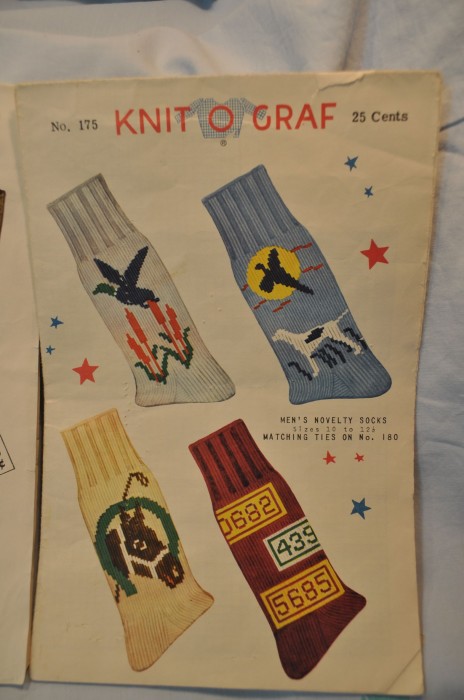 I wish I were better at knitting, I might make some of these for myself, but it seems endlessly complicated and I can only make scarfs.. hehe.