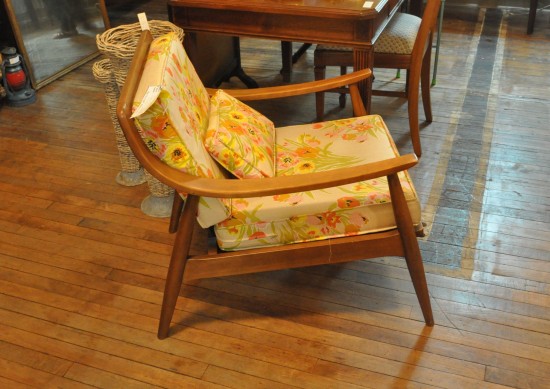 Saw this mid-century chair at an antique shop … I have quite a collection of mid-century furniture and I've never spent more than $10 or $15 on any of it.  I have some good stuff, too!  This was a bit more than $10… but… well, it's kind of a long story but I bought it anyway.  Blame it on the perfect upholstery.  I had to have it.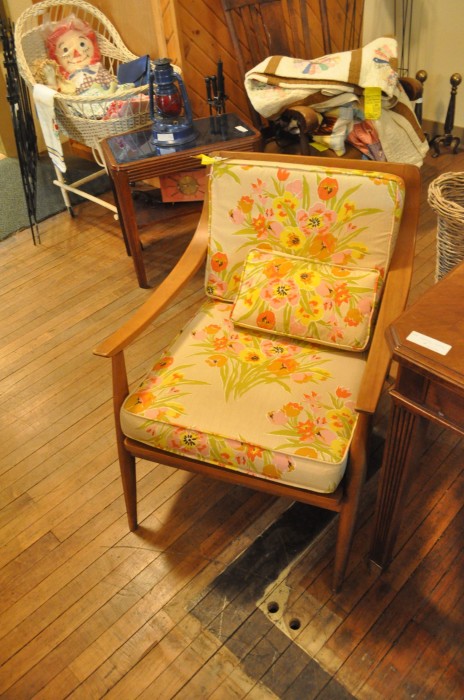 Or, blame it on the fact that when I sat in it, it was super-comfortable.
Anyway, I'm still working on some major remodeling, but if I ever get all my furniture set up and moved in(and in at least two cases, re-covered) (Oh I hope it happens some day), I will take a picture of my beautiful living room for you guys.   Or, you can all come over for a housewarming.