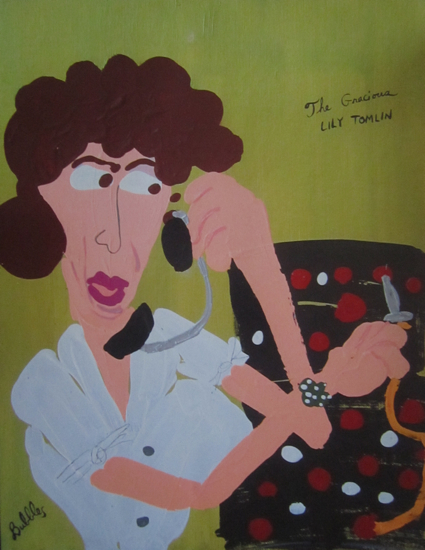 I was floored when I met up with Bubbles the artist and she bestowed upon me some of her incredible paintings!  This is the "Gracious Lily Tomlin".  Hi Lily!!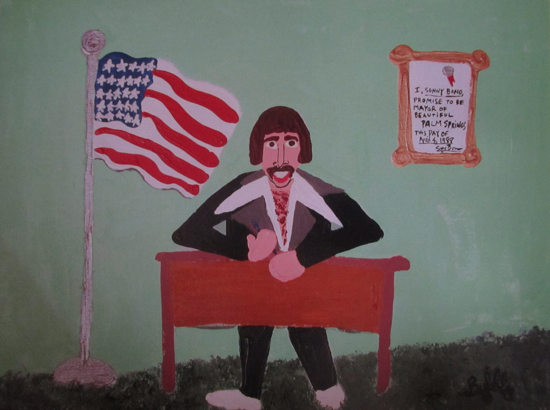 Sonny Bono – The Mayor of Palm Springs.  I love his hair.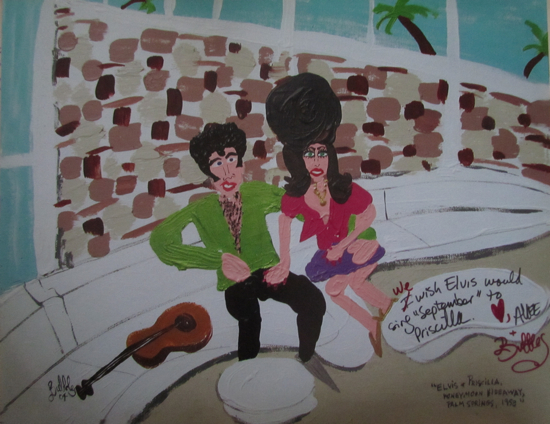 This just kills me and I was so surprised when Bubbles signed a few pieces for me.  It's a rarity when Bubbles signs things anymore and so I couldn't be happier!  This is Elvis and Priscilla Honeymoon Hideaway – Palm Springs.  Palm Springs used to be my playground when I lived in LA.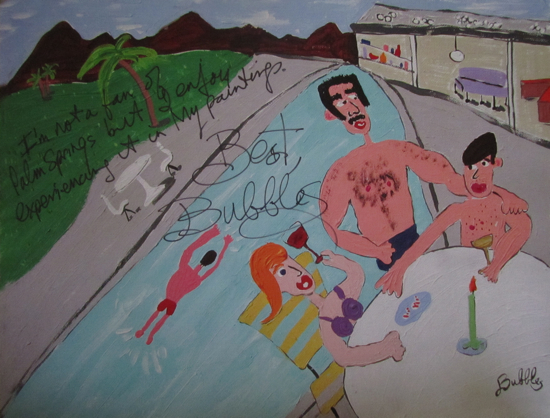 This is the Homo Pool Party.  Bubbles is not a fan of Palm Springs but she sure does love to share the Palm Springs experience in her paintings.