I saw this at the thrift store awhile ago. There is actually some work put into this and of course, I immediately thought of Denny's Mom and her shell collection! I love that she has an accessory too! She's carrying a lovely wrist drop bag, so this must be her red carpet look. She is also very wise to travel with her palm tree. Always advisable!
At first I thought she was topless….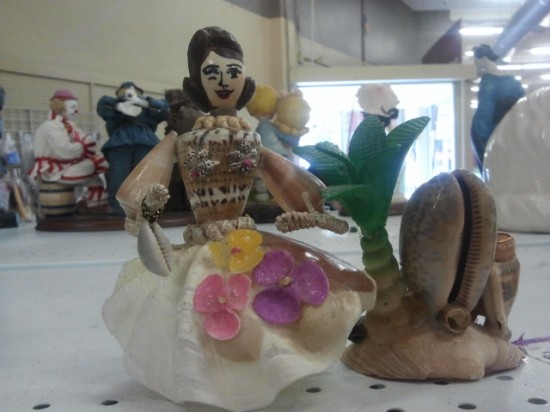 But her back is an indication of otherwise….unless she is an alien…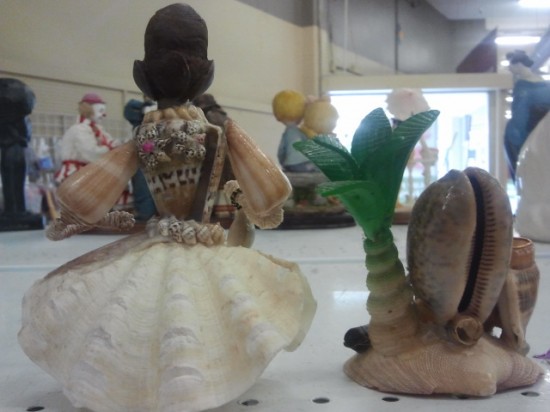 Love that she has a full skirt too! I wonder if she ever had legs?!