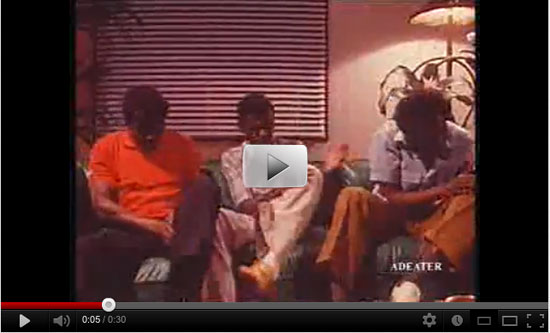 My pal Jay Schwartz from The Secret Cinema hepped me to this Super Timor Bug Spray Commercial and it's too groovy not to share.
All it takes is a spritz of Super Timor and soon your random bug slapping becomes the latest nightclub sensation.
Watch out, the hook is short, but it's mighty! And according to some internet sleuthing, here's what they're singing"
Don't kill mosquitoes with slaps on your cheeks, slaps on your thigh, slaps on your arms
Super Timor is here!
Super Timor is even stronger, with its new formula (Super Timor)
When they smell the odor of Super Timor, the insects are already dead (Super Timor)
Super Timor, with its new formula. Really, really stronger!
Super Timor, Super Timor!
Number one!