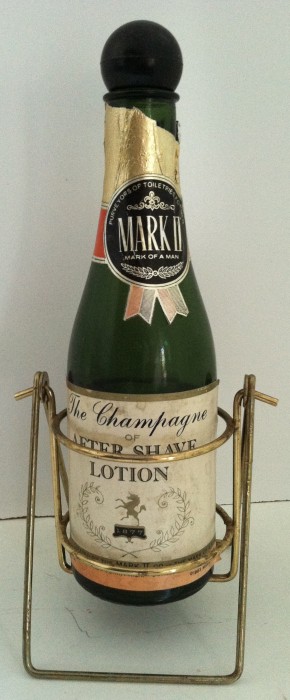 Celebration after shave???..  All you need is a Kitschy bottle of "Mark II The Champagne of After Shave Lotion"  …coming to you in it's own bottle holder!! …  :)   Great design!!
SPECIALLY CREATED BY THE MARK II CO…THE MARK OF A MAN…DATED 1963
I just found this in a old Detroit Barber Shop that was retiring/closing.