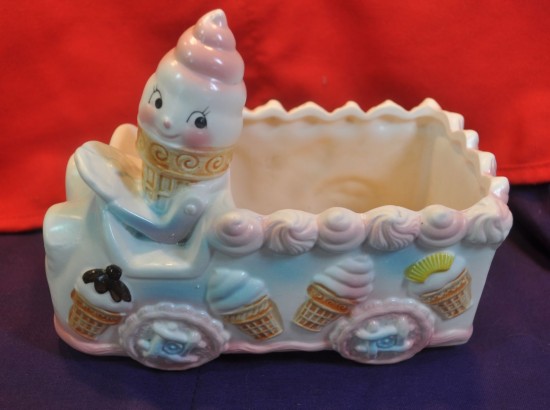 This supposedly baby-themed planter ends up being a little bit trippy.  A man SHAPED like Ice Cream driving a truck which SERVES ice cream?  Isn't that a little cannibalistic?  It's cute and weird, so I bought it.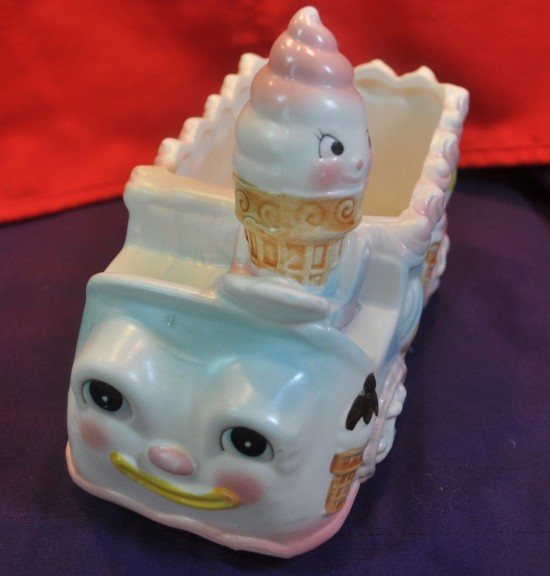 The truck itself is also anthropomorphic.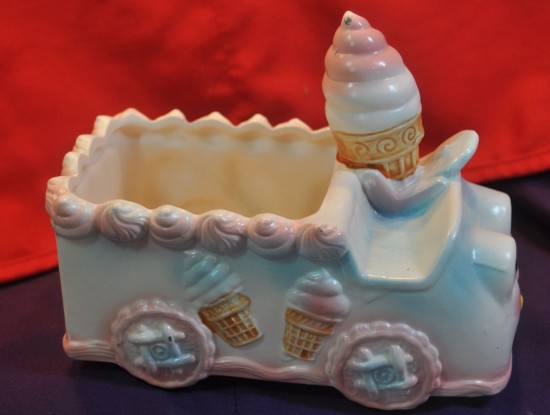 The back of the truck isn't as fancy but is also decorated and painted.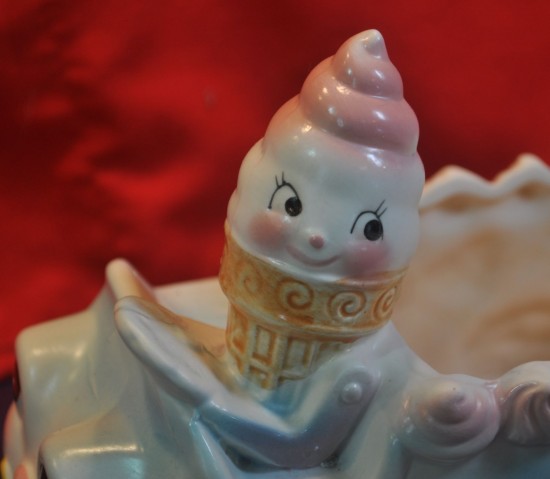 The ice-cream man seems to have arms that are nailed on.  I wonder how he keeps his head from melting?