Sock Monkey has paid many visits to the Wonderland of Willis, and it's his favorite home away from home. He is lucky to be welcomed back after some of his past shenanigans, which included some very naughty attempts to touch the off-limits-vinyl floor…Fortunately for him, the Queen of Kitsch is forgiving!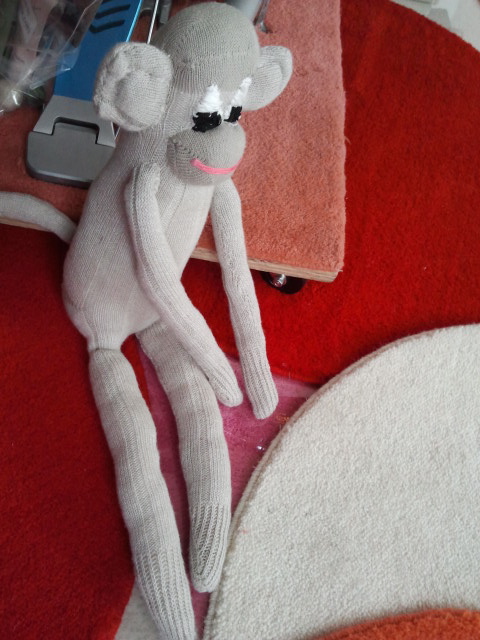 On his most recent stay, he had some spare time to relax and enjoy himself. Naturally, he wanted to hear a little music, and what better place to do it than in a house that is basically made OF it!?!? His first attempt wasn't so successful….You're on the right track, Sock Monkey, that IS where you are supposed to crank it…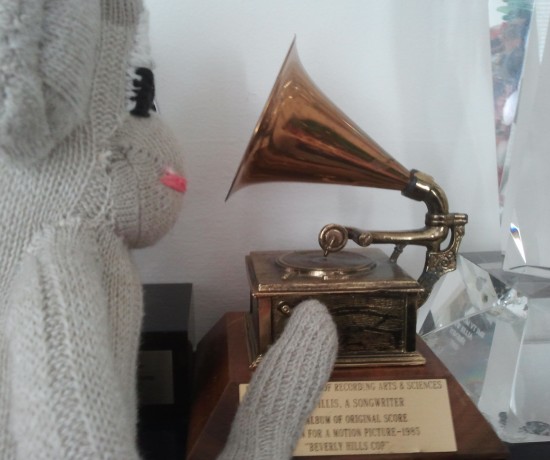 Can you hear anything? Sometimes old phonographs take a minute to get warmed up….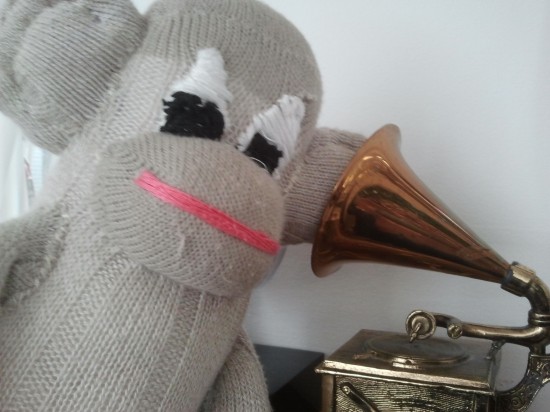 Still nothing!?! Good thinking, Sock Monkey! Check it to see if it's blocked!! Heeeellllooo? Anyone in there????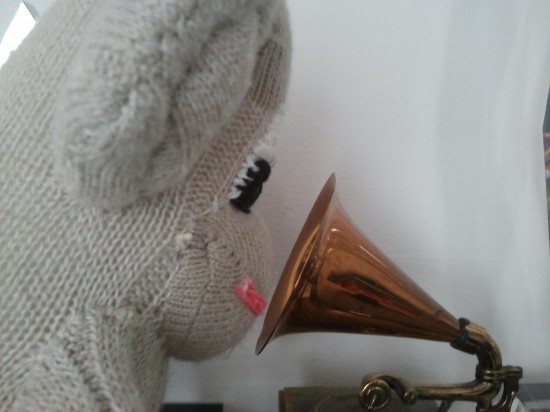 Hmmmm…maybe this is just not the best way to hear some tunes. I'm not sure where we will find any records that small anyway (though in Willis Wonderland, you never know). Let's go into the kitschen and see what's on the Wall-O-Matic!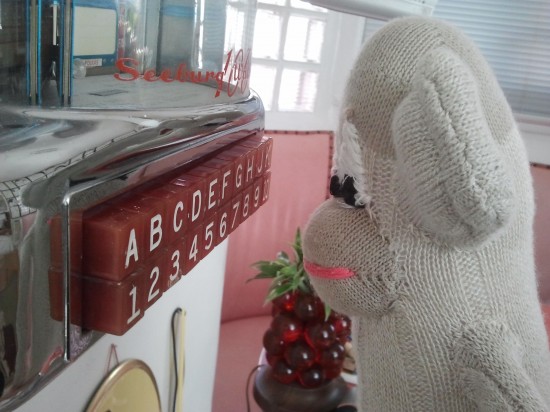 Well, that's funny!! There is no "I" button!!! What about Isaac Hayes, Izthak Perlman, and Ira Gershwin!?!?!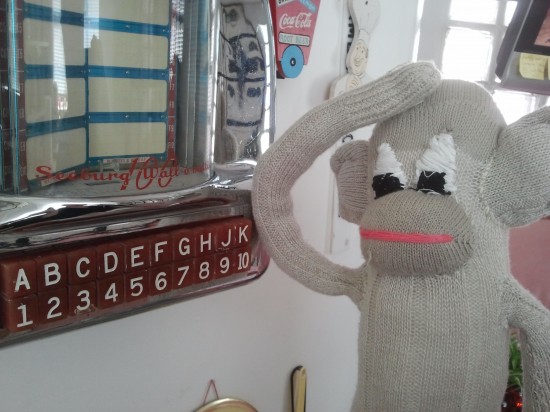 Hmmmmm….well, there are plenty of other choices…give it some thought…..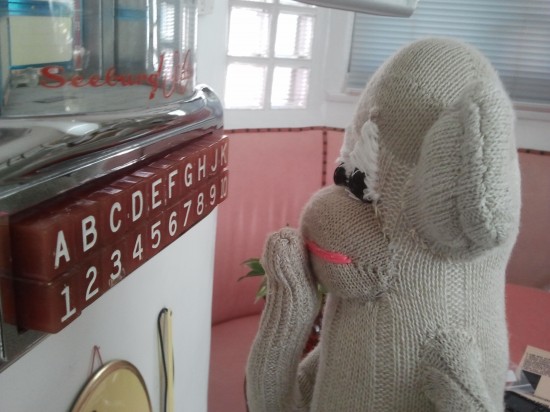 Good choices! "A" for Allee Willis and all of the Arts: Tatum, Davis, Shaw, Van Damme, Blakey…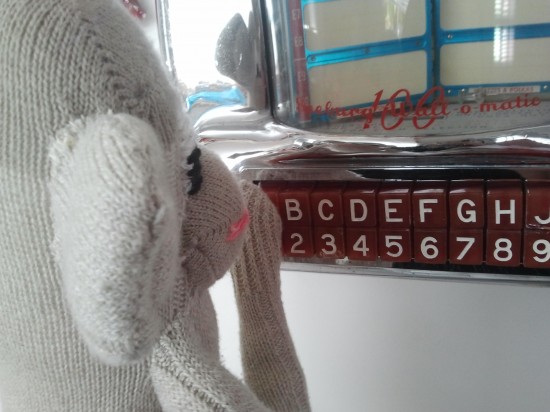 "D" for Daddy-O-Grande, Django Rheinhardt, Duke Ellington, Dizzy Gillespie, Dave LaRue and David Bowie….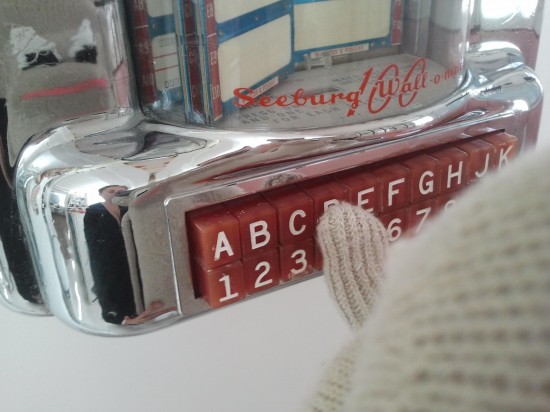 "K" for The Kaisers and Kool and the Gang…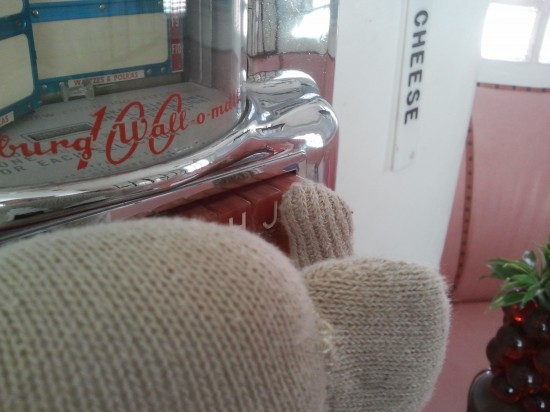 And OF COURSE "J" for John Pizzarelli, not to mention his current quartet! Press extra hard since there is no "L" for Larry Fuller. Make sure you choose a song with him making that piano sing!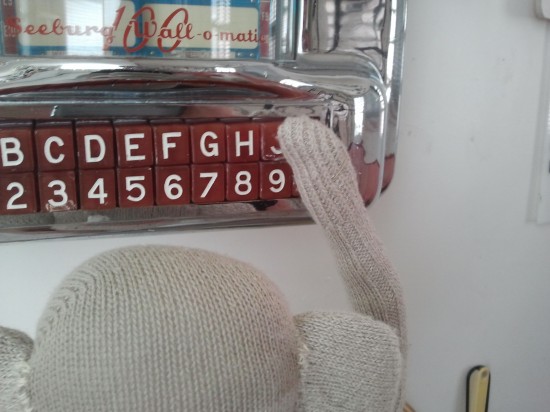 Good job choosing the tunes, Sock Monkey! They will certainly make for a nice afternoon…NOw, what else is there to do in the Wonderland of Willis???? We shall see…..