I love this children's book about Pepito, the little dancing dog. It was written by Mark Evans ("multi-talented playright, lyricist, and host of his own radio program MARK MY WORDS!") and illustrated by Cugy himself.  Scroll Press, 1979.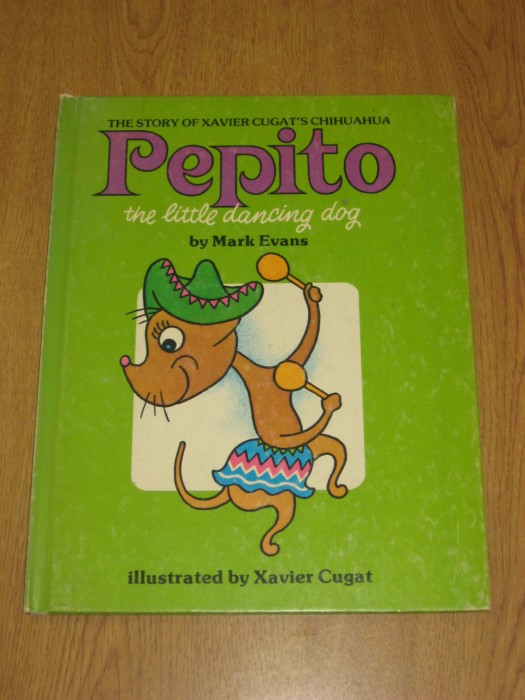 Who is Pepito? I'm glad you asked!
"I was enjoying the Spanish music played by Xavier Cugat and his orchestra. Suddenly a tiny dog appeared, jumped on the drum, and began to dance. When the music stopped, Mr. Cugat picked him up, patted him on the head, and popped him into his pocket. I had never seen a dancing dog before!"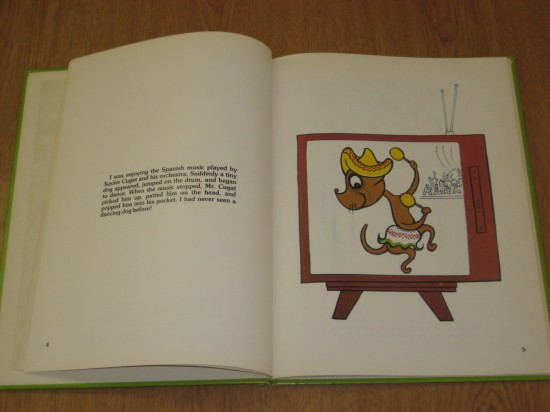 My favorite illustrations are the ones of Pepito and his offspring meeting famous celebrities! Throughout the years, we meet Charo, Charlie Chaplin, Shirley Temple, Frank Sinatra & Sammy Davis Jr.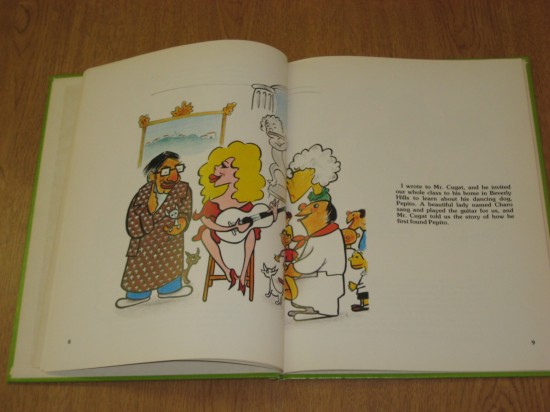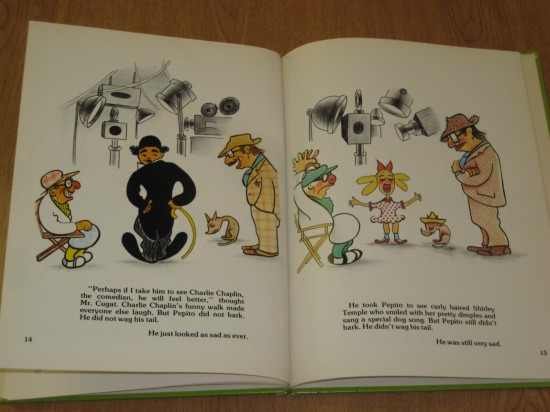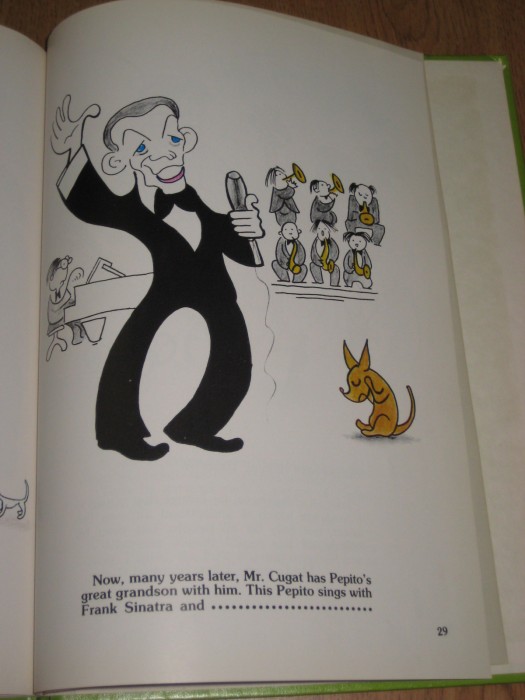 Thank you Cugy, for sharing your story and delightful illustrations with the world.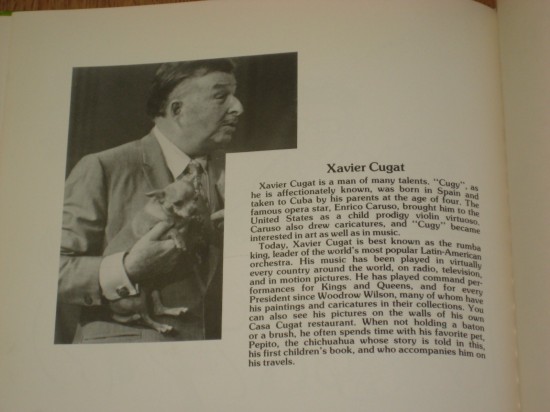 Children's book or true story? I'll let you decide.