Flea market score from this weekend.  She was only $1.  She has a chip on her head but with a little paint nobody will ever notice.  I love these planters that are so shiny.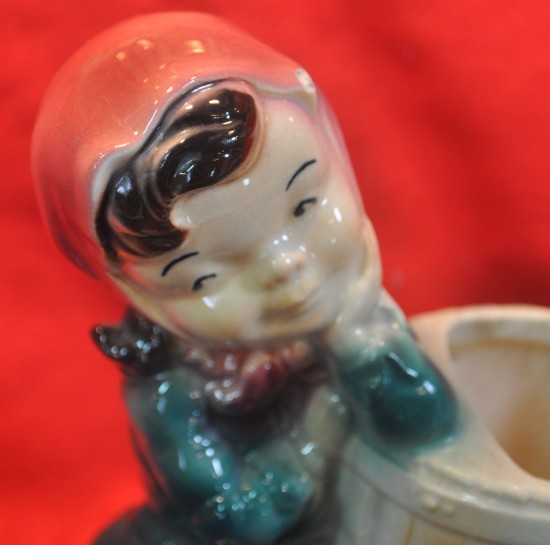 She has a sweet face.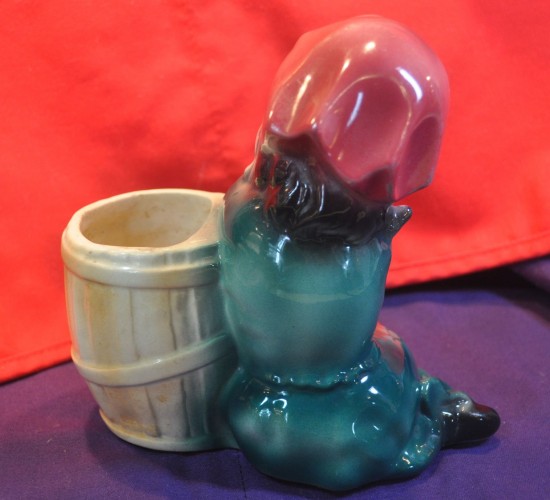 The back is fully colored, making this a very nice planter.  I don't think I have ever seen this design before.  I suppose there is probably a matching boy-planter out there somewhere, but that's just a guess.