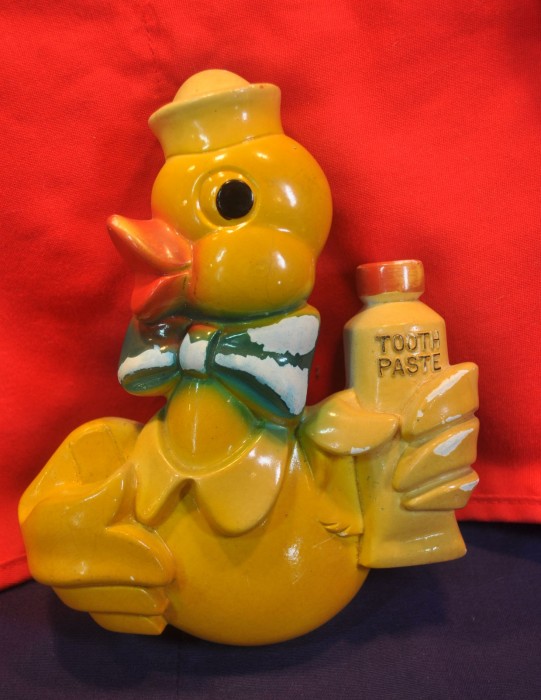 Chalkware duck that was scored for super-cheap at a flea market.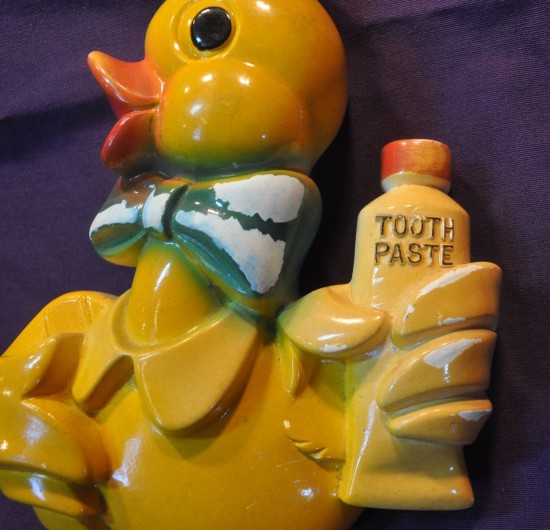 It looks like paint chips, but the white is actually on top of the yellow.. highlights I guess.
The sentimental description on the back:  "For:  Evan's 1st Tooth Brush"  It is dated 1970 and I'm not sure if it ever had any other pieces.  I bet there was a toothbrush piece as well, but I'm just guessing.