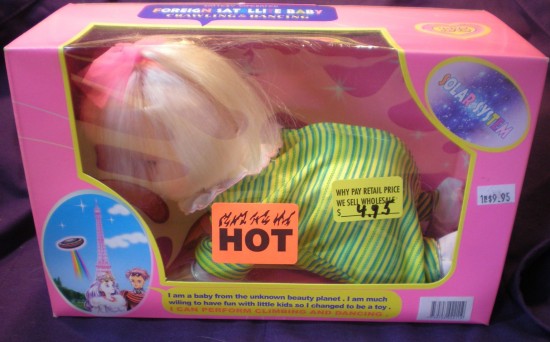 Allee, I know how much you love packaging with indecipherable English, so when I saw this little baby doll at a flea market, I bought it exclusively to share it with the good folks at the Kitschenette.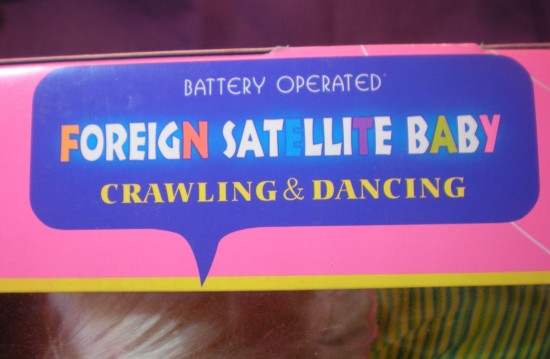 It's not just any toy.. it's Battery Operated Foreign Satellite Baby Crawling & Dancing!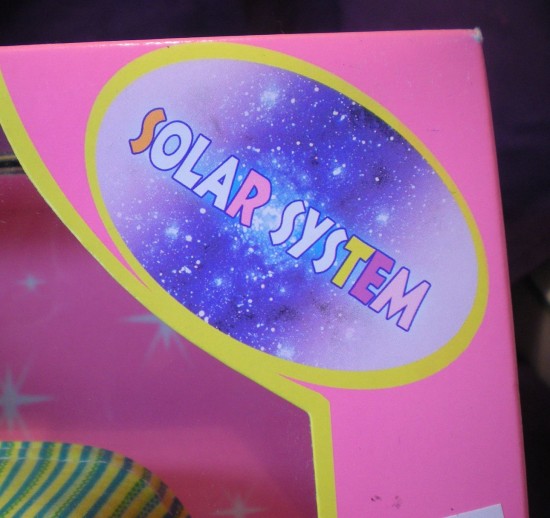 From the Solar System!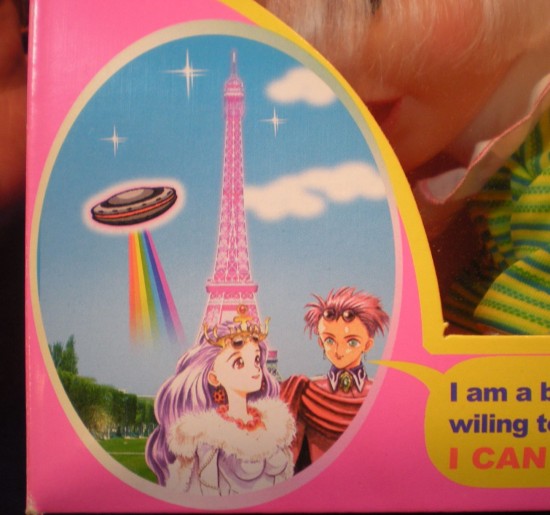 Some anime-looking characters with either the Eiffel Tower or Tokyo Tower in the background being attacked by a rainbow shooting UFO.  And what is our pink-haired friend saying in that yellow speech bubble?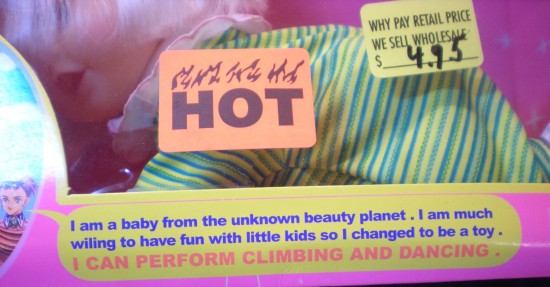 "I am a baby from the unknown beauty planet.  I am much wiling to have fun with little kids so I changed to be a toy.  I CAN PERFORM CLIMBING AND DANCING."  So, this isn't just any toy doll.  It is a toy doll from OUTER SPACE.  Can you believe it?  An alien from the unknown beauty planet is living in my house in a box.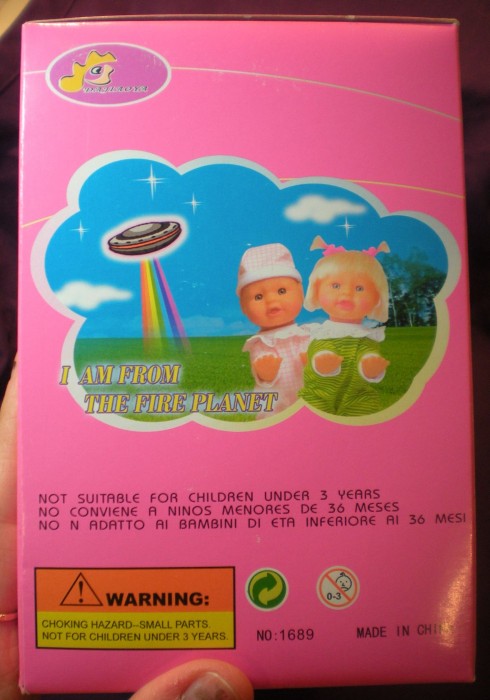 I AM FROM THE FIRE PLANET.  But.. I thought she just said she was from the Unknown Beauty Planet…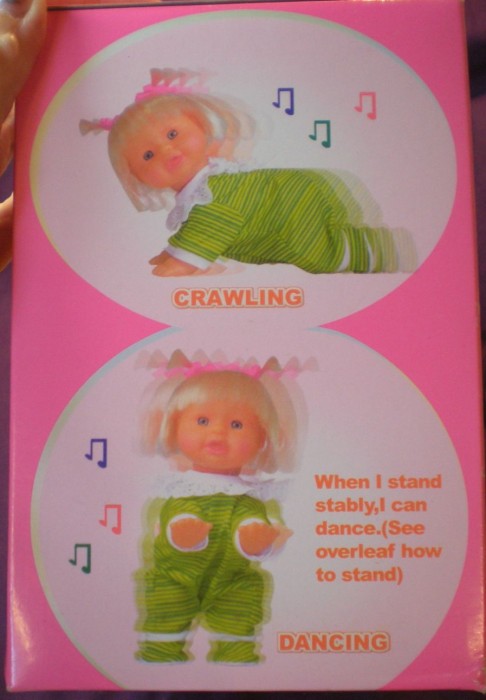 CRAWLING.. When I stand stably,I can dance.(See overleaf how to stand) DANCING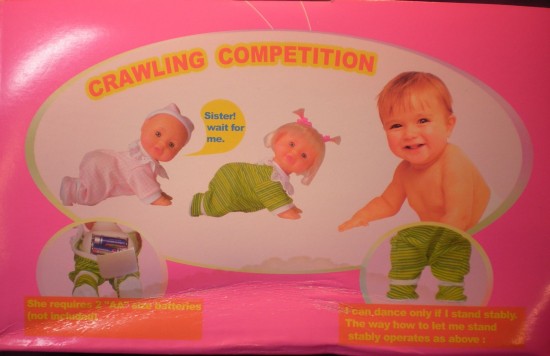 Crawling competition!  Disembodied baby!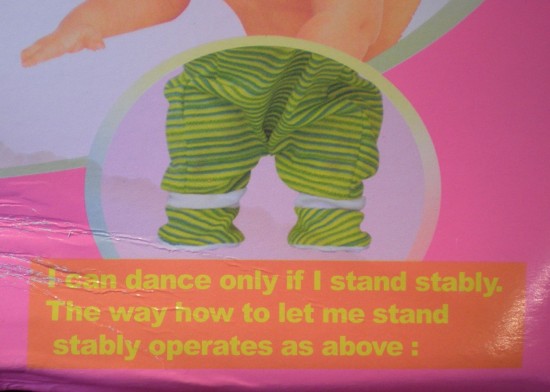 I can dance only if I stand stably. The way how to let me stand stably operates as above: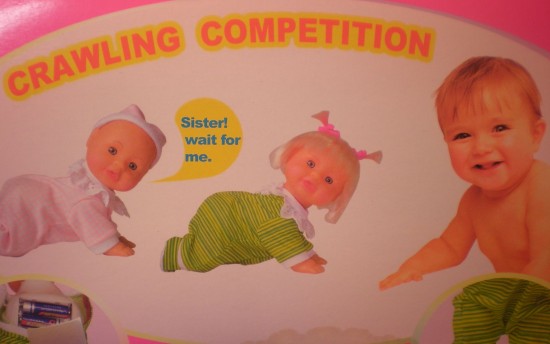 Sister!   wait for me.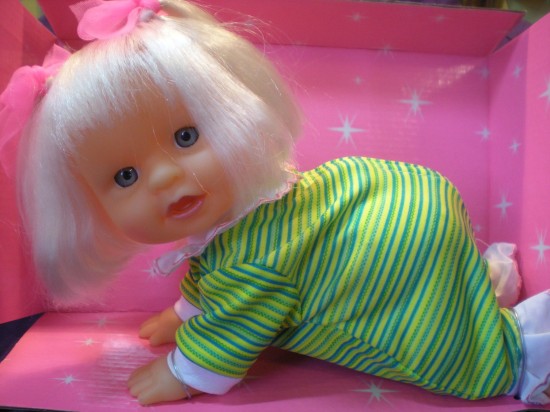 Here is the baby outside of her box.  She is kind of cute, I guess.  For only $4.95 I suppose you can't lose.  I haven't put batteries into her yet to see if she is actually good at climbing, crawling, dancing, and etc., but I suspect that she isn't.