Skunky Skunk Garlic Pot- your nose will never know and your garlic stays in the dark!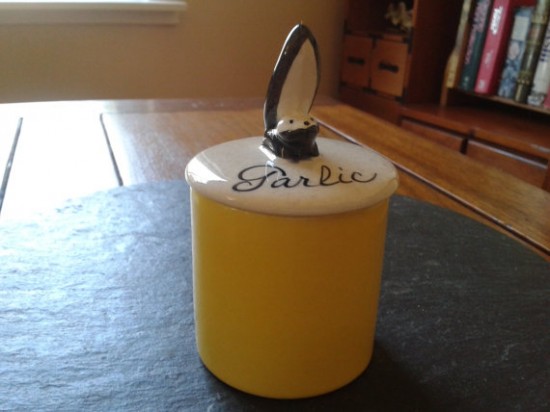 Oh so polite and pepe le pew cute! Guests will love the kitchen freshness!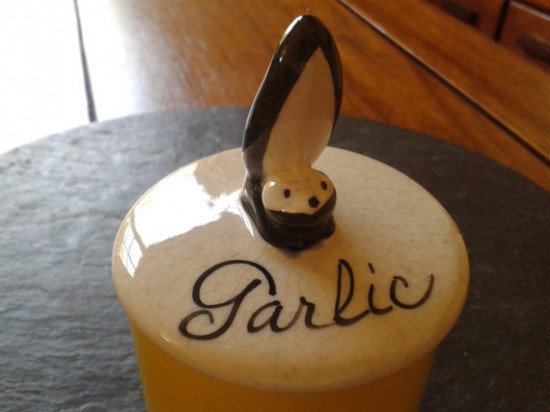 Breath easy, get close and personal.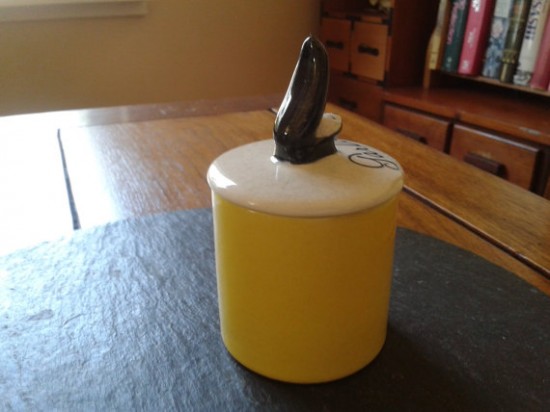 Bye bye skunky skunk!
See more pics of it here:
https://www.etsy.com/listing/104961350/pepe-le-pew-cute-retro-garlic-kawaii
Thank you for accepting some retro orange picnicware kitsch and for supporting my HoarderRehab!