After taking a brief nap with the magnificent Sweet Potato, Sock Monkey decided to head to the kitchen for some snacks. Hmmm…there is always plenty to munch on at Willis Wonderland but not all of it is very healthy. Candy dishes abound, but Sock Monkeys prefer fruits and vegetables. And ok, chips. Plenty of chips. Particularly from Ford's in Limerick or Nathan's on Coney Island. But sadly, this was a chip free zone, so Sock Monkey had to make do…
Very funny, Sock Monkey, but that banana has a face and is your friend, You can't eat it!!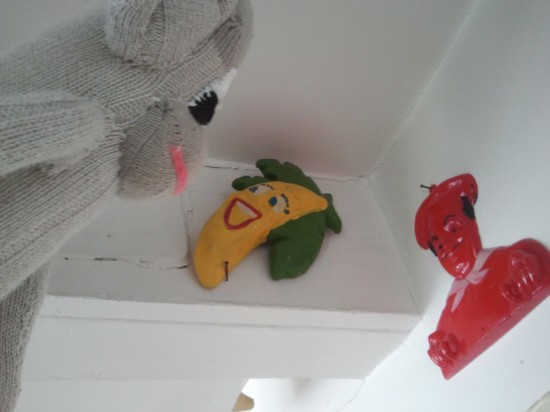 Nor can you eat his twin, so stop terrorizing them! They don't find it as funny as you do!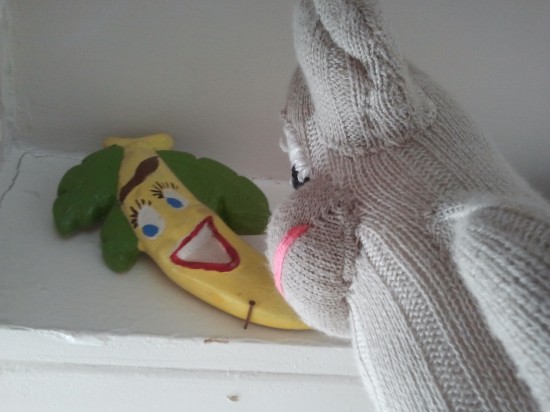 Maybe it's time to meet some of the other party guests at Willis Wonderland. The Burgermiester girl is always friendly. She has a very sunny disposition. I think I would be equally as cheerful if I were that pretty and so full of beer. Or just that full of beer.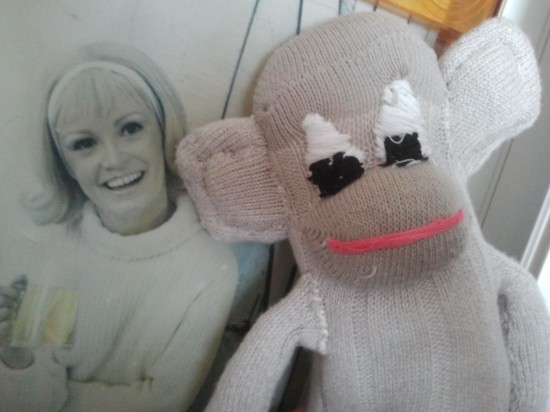 And Well You Don't Say.…Tom Kennedy is in the house! Glad you could meet him and get to know him! It's always nice to make a new friend!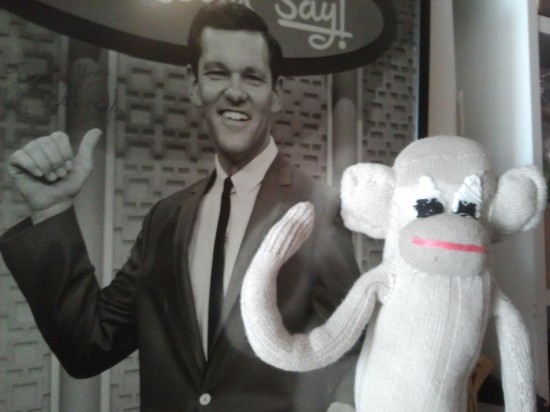 Who else is hanging out in The Wonderland today? Let's take a trip downstairs and find out…Oh, look! Here is the most lifted, separated and supported of all the guests! Now, she is really LIVING!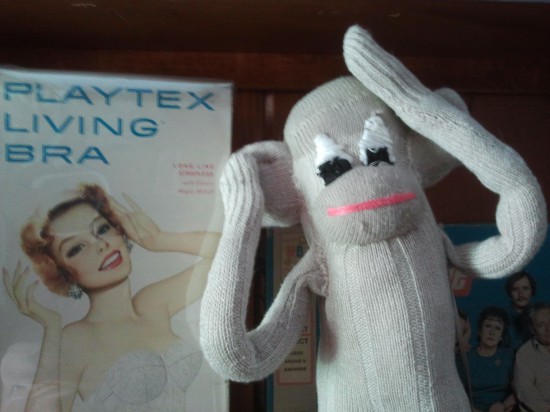 And yes, she must be best friends with her sister from another mister, the Touch of Soul Goddess. That is one divine woman but she is a little distracted! She is so excited about her panty hose, she forgot to put on a shirt!
What's the drum man playing, Sock Monkey!? If you are going to sit in with him, you should find out! Maybe he is shy…just ask him to whisper it to you…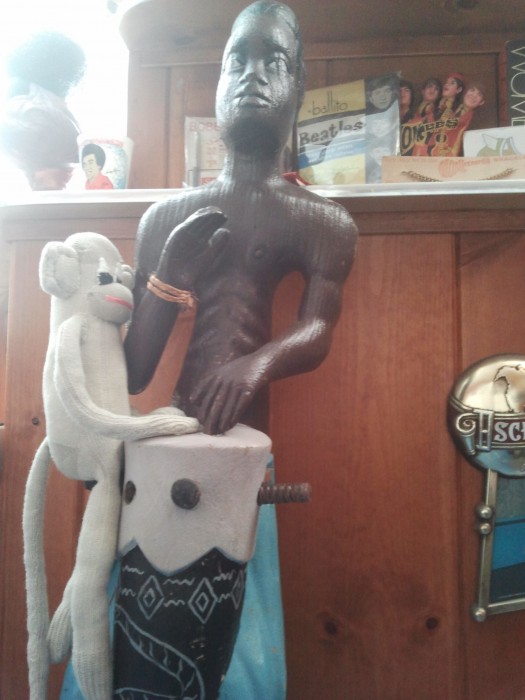 What did he say? Oh! It's Malaika ( and it's the version performed by the gorgeous Miriam Makeba)! No wonder you want o play with him! I know you love that song and used to sing it all the time with schoolchildren in Africa! Nakupenda Malaika… and nakupenda Willis Wonderland!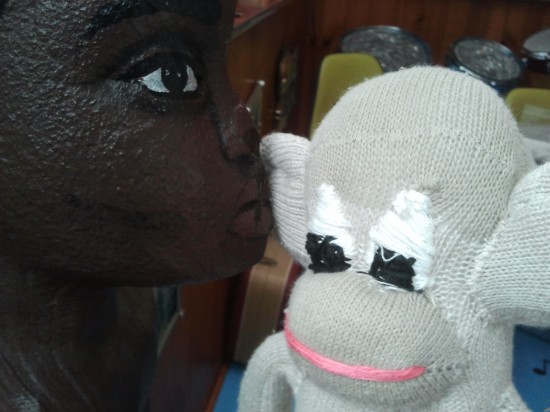 Who else is there listening to the tunes, Sock Monkey!? We can't leave out two most special guests in Willis Wonderland…There is the beautiful Mrs Willis, who guards the stairwell. We owe her big thanks for her fabulous creation: AW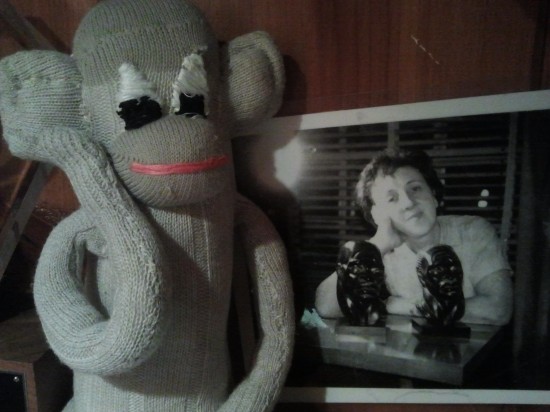 And yes, I agree with you, he is an incredible man. The sight of him makes me want to place a hand over my heart as well…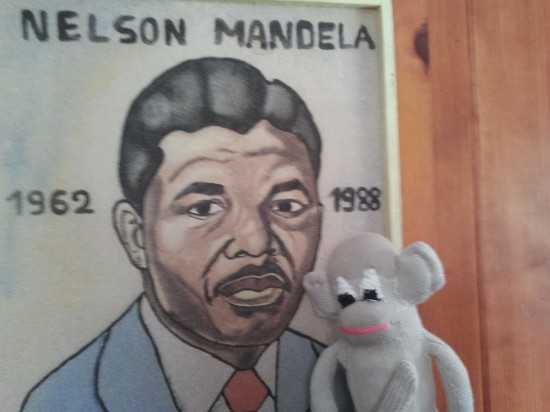 There are many things to do in the Downunder of the Wonder land…I heard you had a an undersea adventure….perhaps we will hear about that next….