On Sock Monkey's recent trip to his favorite jungle, he was thrilled to reserve a full day to spend with his beloved friend at Coney Island. Coney Island sure has changed a lot. It actually was sad to see, but Sock Monkey tried to stay positive about the demolition and destruction of a very cool place that is chock full of important history. Does that sound positive enough!? That's all he's got. ANYWAY, there are still some great things to see and visit. Ruby's is there. And both Nathan's. And parts of the boardwalk is still in tact, thank goodness. After exiting the train, Sock Monkey went straight across the street for Nathan's and purchased some chips/fries sans dog. Love at first bite. Nothing better. He promised to share, but quickly withdrew his lofty aspirations. He is a bona fide chip weasel and his friend was not safe. In fact, his friend nearly perished from hunger, thanks to Sock Monkey's unfettered downward spiral of gluttony. Luckily there was a nice Chevy in the background to distract his patient companion from  the hunger pangs….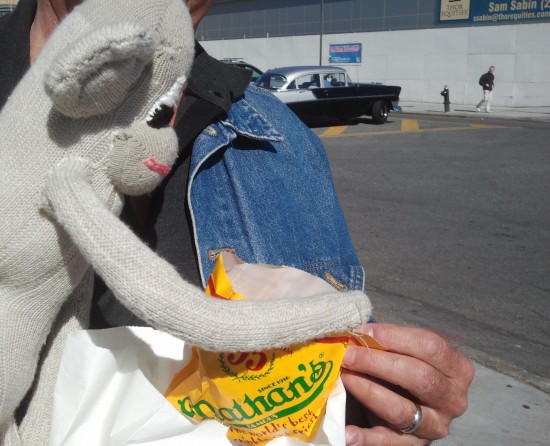 He couldn't control himself. Or well, he didn't WANT to! That's a theme with Sock Monkey. I envy him for that reason. He is a free spirit.
But, I ask you, who could resist these perfect, greasy delicacies!!!??? They deserve 7 Michelin stars (times infinity, with a cherry on top) !!!!!!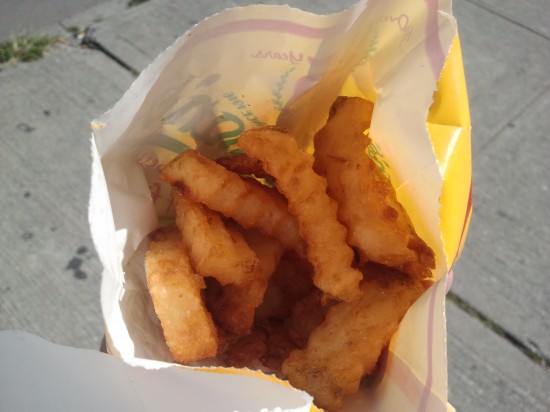 I can barely look at them without being overwhelmed with desire…Of course, there are other attractions there too…Like the Wonder Wheel, which is a little too scary for Sock Monkey…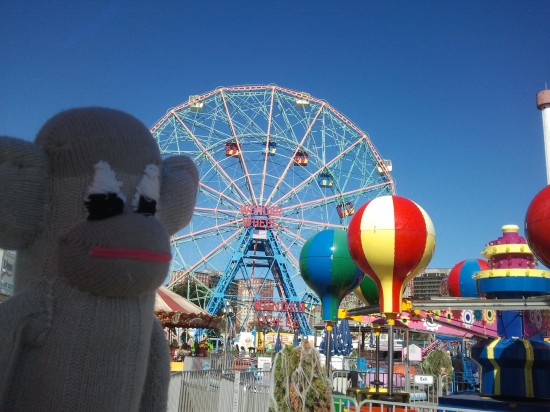 This is more his speed…GO Sock MOnkey, GO! And it's the only horse around that he would consider riding. If I may mention, Sock Monkey hopes that all the horse and carriage drivers in Manhattan meet a quick and painful death and that their horses are given the nice life they so completely deserve….But I digress…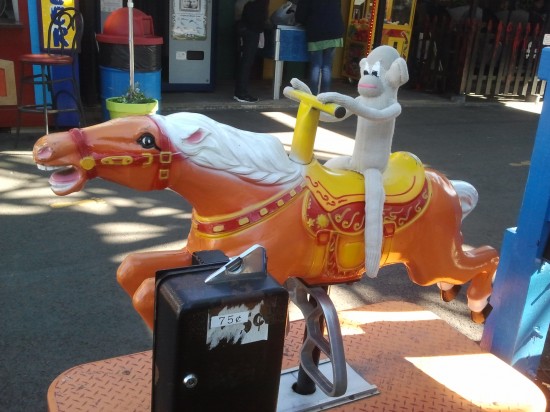 And there is more fun down there too, isn't there!?!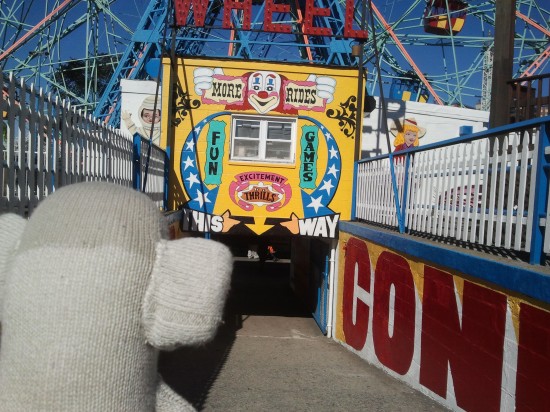 Ok, it's tradition, we have to get this cheeky photo: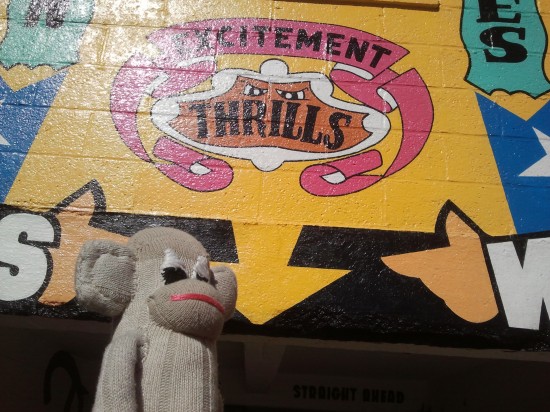 Yes, you ARE exciting and thrilling!!! You even made it into the Hall of Fame with such amazing people as Woody Gutherie!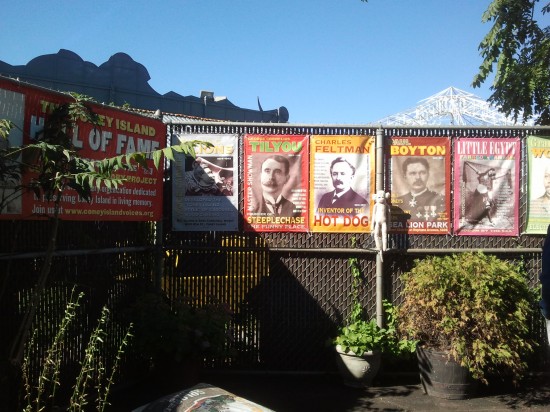 Too bad these aren't open….I know you wanted to see everything….Poor old Coney Island….She could use some love…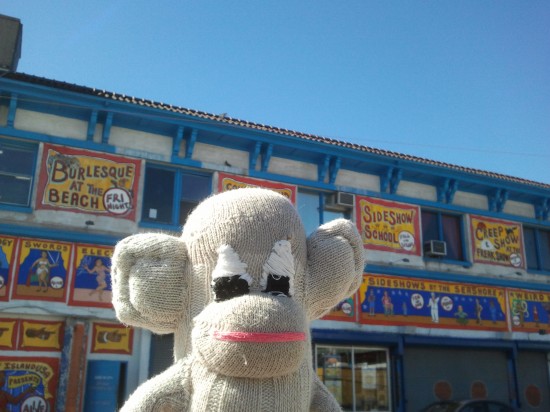 But at least on the other side of the street you got to see a pretty cool freak! She had one too many Budweisers.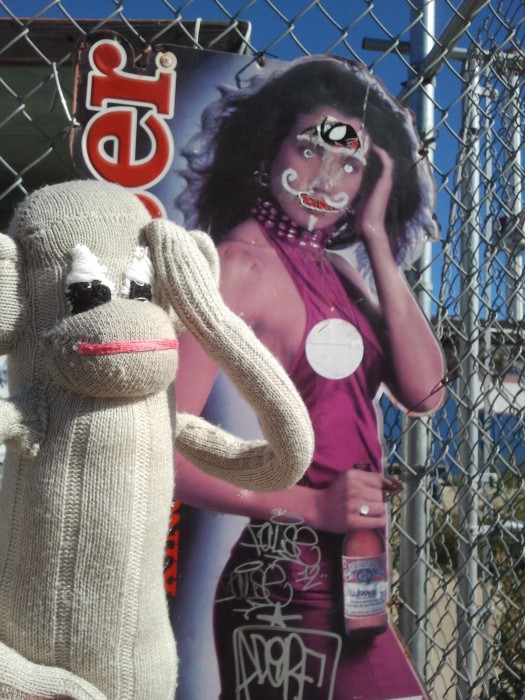 Well, let's continue our tale in another post….the Coney Island Adventure isn't over yet!!!