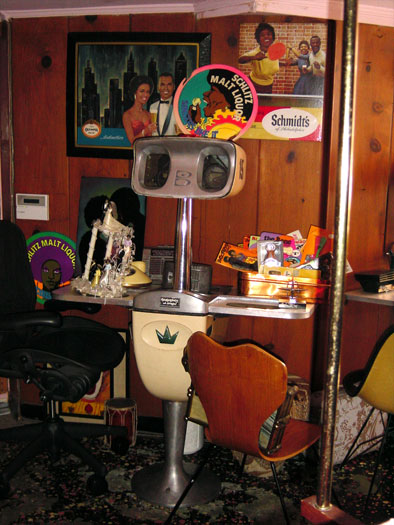 I promised I would look for a photo of my original bowling tables, procured from the Hollywood Star Lanes, one of the most famous bowling alleys in Los Angeles, if nothing else for being used in The Big Lebowski, when it closed in 2002.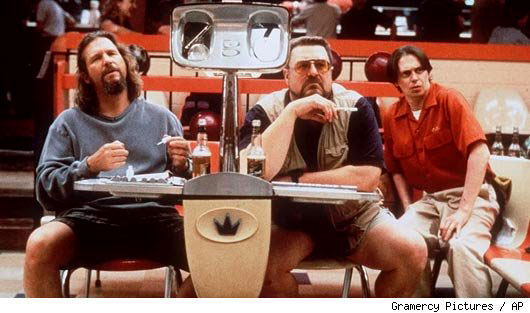 I didn't find the photo I was looking for but actually found something much much better. Here is me showing Mark Cuban Bubbles the artist's very 1st website in 1999 on the 1st edition  (appropriately enough a purple one though I had no idea I was to go on and write the Color Purple musical at that time.)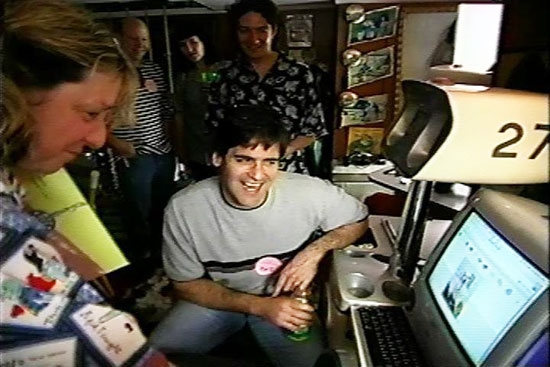 Mark had only months before made his first $2.3 billion when he sold his streaming audio company to Yahoo. In one of his previous incarnations he was the CEO of willisville, the social network that Snappy P and I had tried to get off the ground throughout the 90s.
Also of note is the guy in the striped T-shirt behind me and my Jewish nose. That's Rick Heitzman, who along with Wayne White and were the main designers of Pee-wee's Playhouse.
Here are couple more shots of the bowling tables before I was using them as computer stations.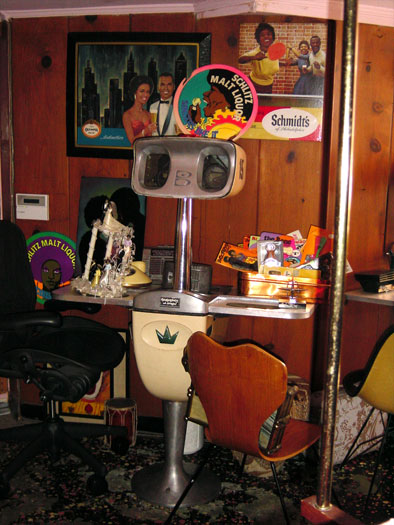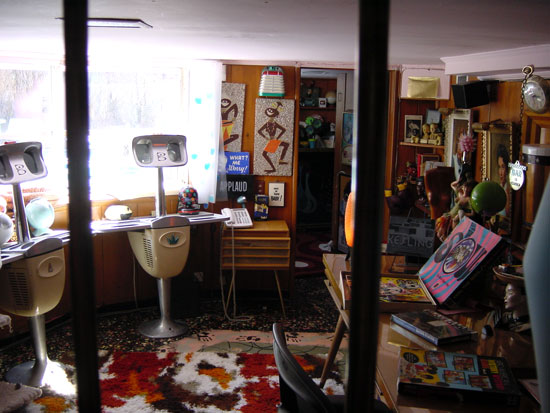 From time to time I use the bowling tables in my live show for some of the people in the show to sit on on stage.