Room Service Dinerware Kitsch by HoarderRehab Seller on etsy
I had at least six plates that I had collected over the years, but used them as planter dishes and left them behind some where and have only this one.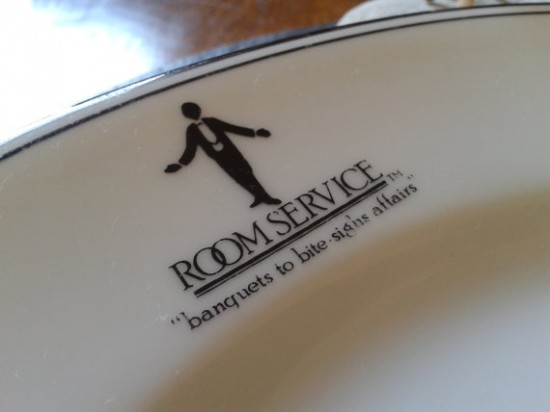 I love the quote and who doesn't love room service!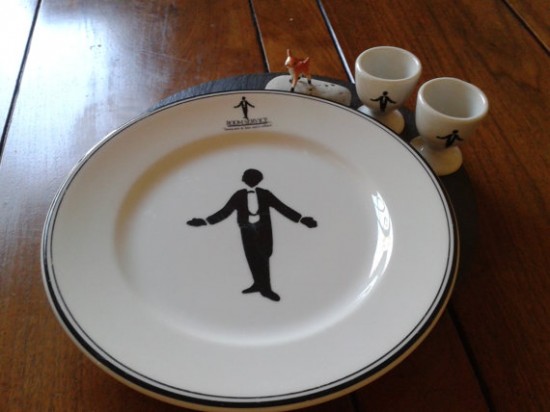 A few years ago,  I found four matching egg cups, but only 2 survived the delivery.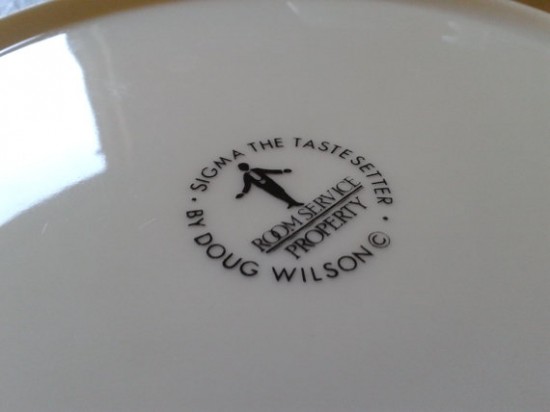 I couldn't find much info. on these plates, except for this:
Sigma was a New York based importer/distributor of gift ware started in the late 1960's. Sigma was the gift ware division of Rockville International located in Garden City, New York. They eventually became part of Towle International. Their 10 year collaboration with Japanese factories and American designers was magical. They closed in 1985 according to the Roerig Cookie Jars Book.
I love diner ware/restaurant ware  and have several collections started, but since inheriting my Grandmother's china sets, I just have way too much!   One set she collected from gasoline stations, the kind they used to give out when you bought so many gallons of gas and when gas was only 10 cents a gallon.  Also, from dime stores and other places that gave away free parts of a set weekly.  The other is a sea green Noritake set with a kind of hidden mistake on the the tea cups.  I need to part with one of the sets, but just can't decide on which one!
Thank you for accepting my odorless skunky skunk pepe le pew cute garlic pot!  Many thanks for your awmok support towards my HoarderRehab!