This is pretty self explanatory. It's another well known kitsch LP and I don't own it myself. These days I think they sell in the hundreds. So silly. You can't argue though; this cover is pretty special. Dr Milstein loves plants so much, he writes songs for them. What, does a girl have to dress like a rutabaga now to get a little love these days?! Maybe this is what I've been doing wrong all along! Thanks for the tip, my brother!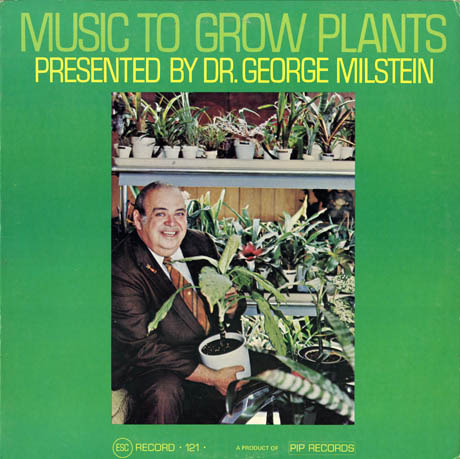 Here are the liner notes which explain this miraculous innovation. You might need a magnifying glass. Sorry about that. The basic idea is that sound vibration can stimulate plant growth. In fact, I think there is actually some merit to that, but I would have to read more about it. I have a vague memory of reading something about that being true….or maybe I'm just making that up because I WANT it to be true.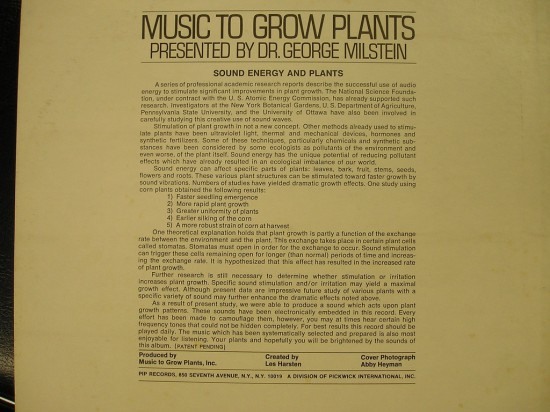 Luckily, there is someone on the planet who has decided to let us in on the audio. I was so curious. It's not bad stuff. I'd play it myself, though minus the high frequency. There is no part of my body that needs growing, that's for sure. And even if the growing thing doesn't really work, I'd say it's pretty good plant dance music. My guess is that the plants that reviewed it said things most dieters say, " Eh, I don't look any different, but I feel better". Have a listen: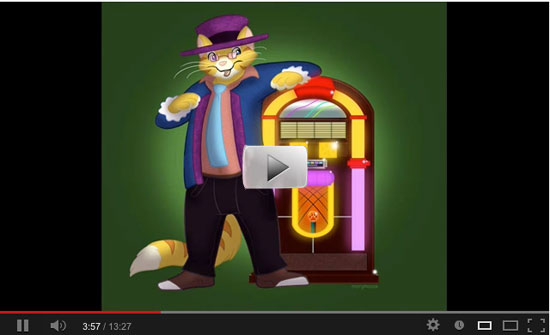 So, there you have it. I am eternally grateful for the plant love that lives int he heart of Dr George Milstein. He did what true artists and lovers do when they brim with affection. He pulled out all the stops and created something wonderful for the ones he loved and shared it for all to see. I, for one, actually dig the groovy record, but I certainly don't want to know what he gets up to in a greenhouse when he is all alone. That's between him and ferns.