I can't decide if these slammin' babes are Glam, Punk or real time John Cage. Maybe they are all three and are straight up Legendary Stardust Cowboy. Whatever the case, I would like to send them to a hat counselor. There needs to be an intervention. I really can help in that department. Don't mean to be arrogant; just sayin'….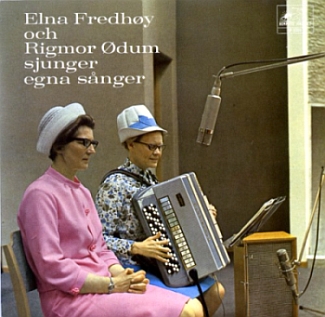 They had at least a few albums and apparently, they were mostly geared towards religion. While I respect that, I just want to hear them jamm a little, ya know?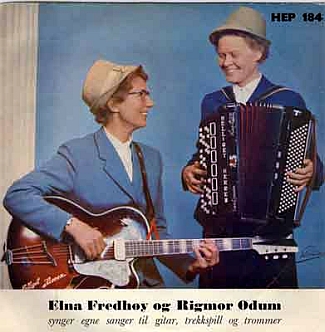 As I type this, I happen to be listening to Link Wray and I can't help but want to hear them rage through their own version of Climbing a High Wall. I truly think, in my heart,  they can handle it. I BELIEVE.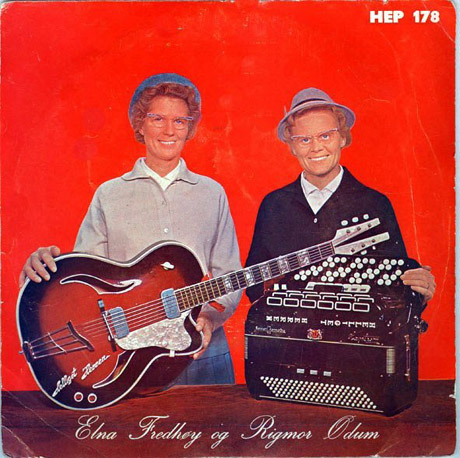 I sent this last photo to a friend of mine warning that if things in the universe go my way, this will be our future. Her name is Gretchen Menn and she's pretty whoop-ass with a guitar. You should probably look her up at www.gretchenmenn.com and see for yourself. I don't have a website, or any musical merit, but I do insult the accordion now and then. And I hope that someday she and I put out a record with a cover this FLY. I honestly don't even care what it sounds like as long as we look this cool. But it would be great if we covered something by Elna and Rigmor. We would, of course, put our spin on their originals and with our combined multiple influences, I think it could be pleasingly if not forcefully forgettable. I'm even more inspired to do it now….