I bought this creepy thing shortly after Xmas last year.  I have waited patiently since then for the holiday season to roll around again so I could share it with y'all… this is… so… weird.  I know it's not Christmas yet, but I just can't wait any longer to share this thing.  I do not know if it is homemade or commercially constructed, but it is the weirdo-est Santa that's ever been on my tree.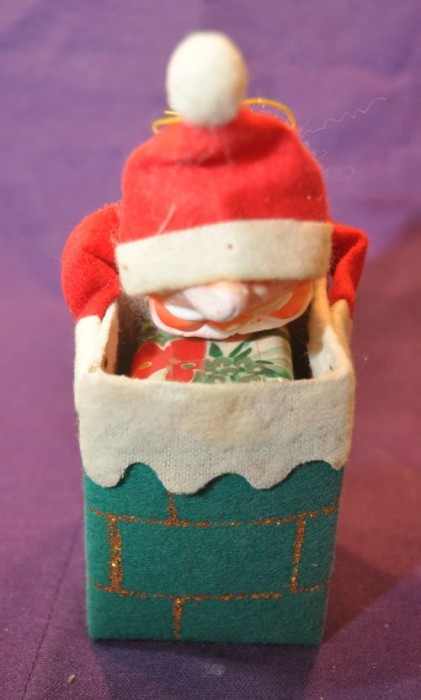 Santa, what are you doing to that chimney?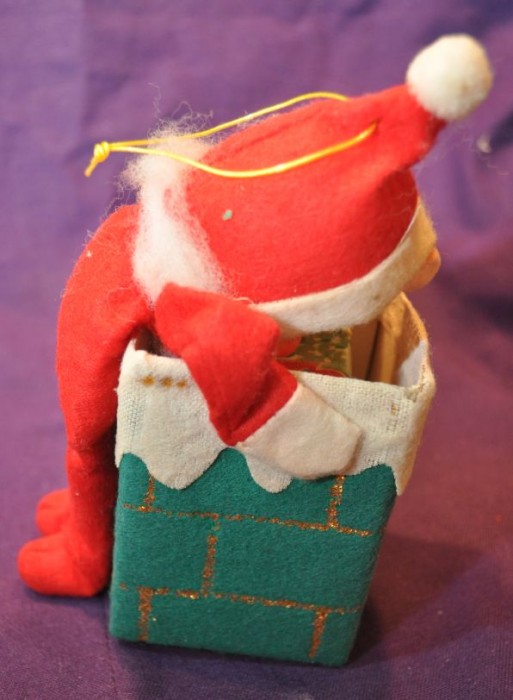 Santa are you feelin' okay?
Oh geez!  Look at his face!  I really think Santa had way too much egg nog.  There are little wrapped packages inside the chimney which I'm sure are homemade and appear to be empty and/or solid.    I think if Santa barfs in your chimney on top of your gifts, you must have been REALLY naughty that year.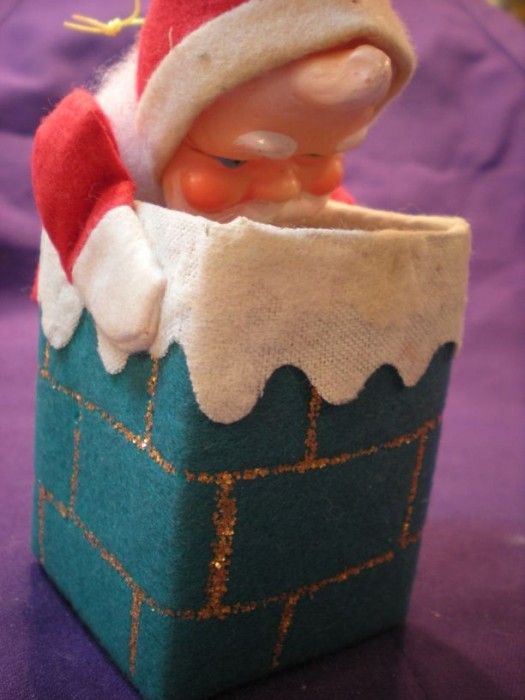 Anyway, this stupid thing makes me laugh every time I look at it.  I think I paid a quarter for it.