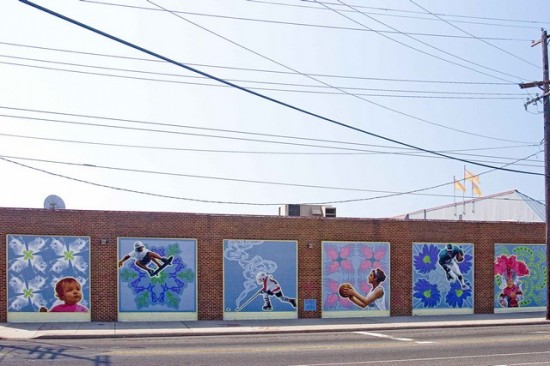 Philadelphia has a lot of murals (more on that later) and I have always tried to refrain from calling them kitsch. They are strange and bizarre and sometimes misguided, but they are just as often beautiful, educational and memorialize some pretty smart people and strong community leaders.
Not the case with the Philadelphia Asthma Mural. This one is pure kitsch.
For starters it is located in the strange once industrial now big-box shopping district of South Philadelphia. It is on a wall blocking the toxic factory that is likely an oil refinery. I make this guess because every time I pass it in my car I think my car is something lethal and ready to explode. When I pass it while jogging it causes a– drumroll please– an asthma attack.
Below are my two favorite panels, particularly because they are also my two "true" allergies according to healthcare professionals nationwide: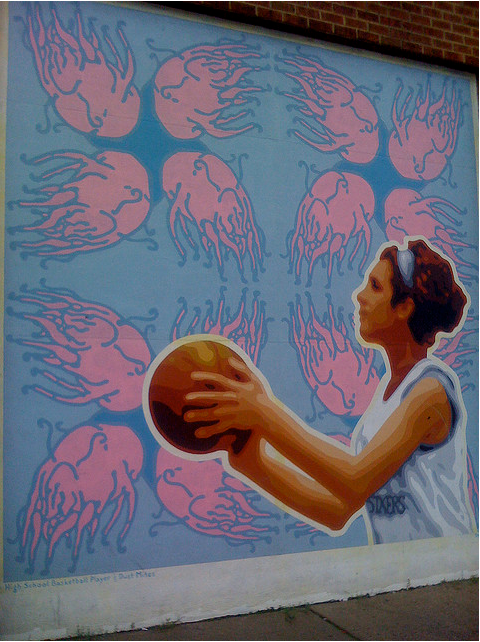 "High School Basketball Player & Dust Mites"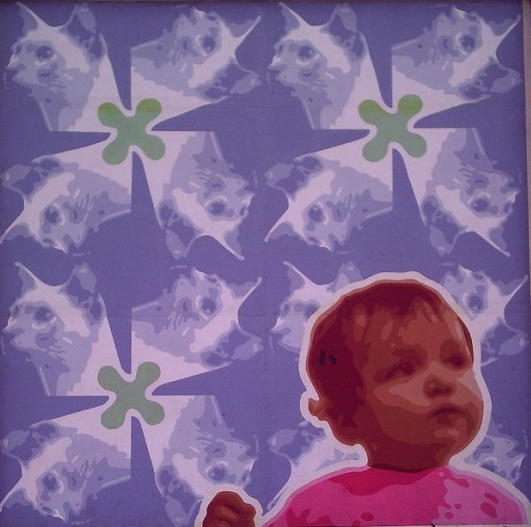 "Baby & Cats"
These are also two amazing examples of the real reason nearly all Philadelphia murals are kitschy– the painters paint pixels, Photoshop filters & JPG degradation into their paintings.
Sometimes you get something beautiful and photoreal: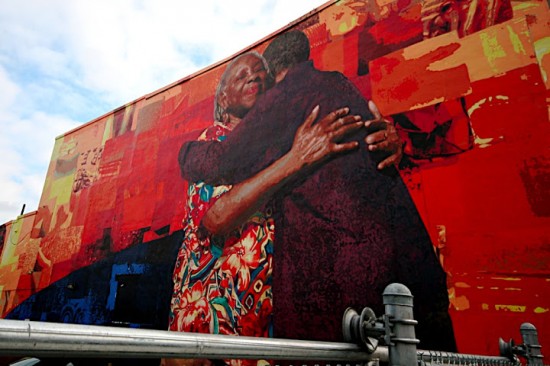 Often it just looks weird: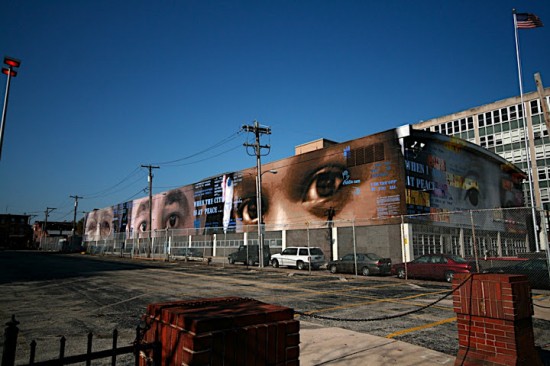 Maybe it is a stylistic choice.  I don't understand it because I like artists with strong brush-strokes, large color fields and clean lines. Photographed from a distance these murals can look clean as vinyl vehicle wraps and computer screen savers. Under those circumstances it seems like a conscious choice. Too bad this optical illusion doesn't work for the 90% of Philadelphia folk who interact with the murals by standing below them, walking past them, or living with them outside their bedroom window.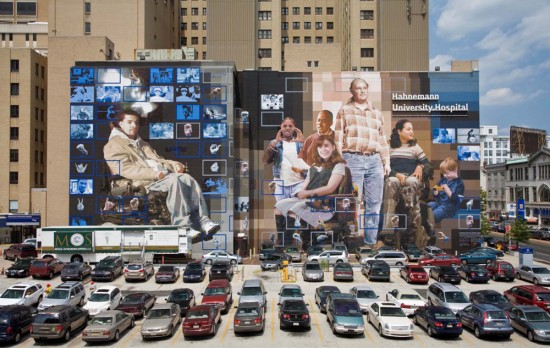 For a FULL-TOUR: https://picasaweb.google.com/112690661904751969818