Rudolph Moshammer was a very popular Fashion Icon here in Munich Bavaria, known for his very kitschy Life together with his "Mama" Else and his Yorkshire pup "Daisy".
He was born in 1940 and started his career as a very unusual fashion designer in the 60´s with his own noble shop in one of Munich´s richest quarters, the "Maximilian Street" and was known for his colorful pretty spendy creations made of fur, silk and cashmere. He styled himself all after his  idol, the bavarian King Ludwig II, always wearing a huge black Geisha hairdo and unusual royal suits.
Here you can see him together with his best friend, his "Mama" Else Moshammer, in his shop in 1972: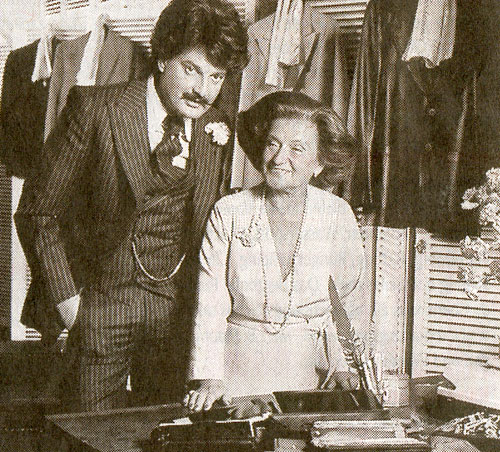 Some of his most famous clients were Arnold Schwarzenegger,  King Carl XVI Gustaf of Sweden, the Magicians Siegfried and Roy,  Star tenor José Carreras and btw., so it´s said, also Richard Chamberlain.
Beside his work as an fashion designer "Mosi" was known for helping out homeless people, as his own father, so he later found out, ended up homeless on the streets of munich after he left the family.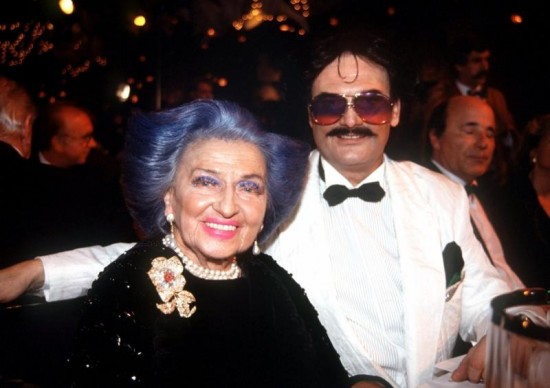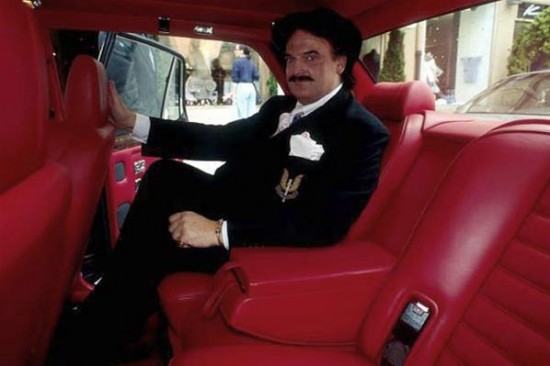 Because of his extraordinary lifestyle people used to call him the "German Liberace". I unfortunately didn´t find pictures of his home that was entirely stuffed with pink and baby-blue Rococo interior.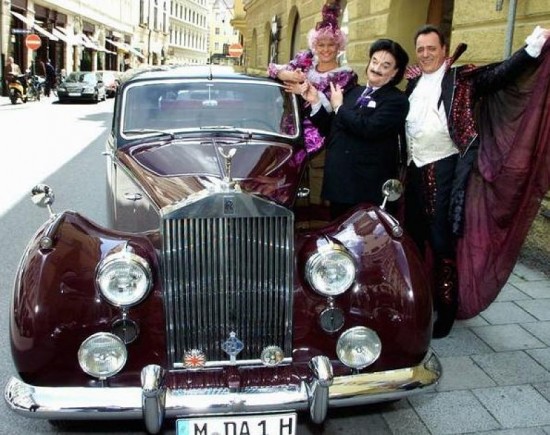 1995 he wrote his auto-biography "Mama and I". He lived together with her until she died at the age of 85 in 1993.
Sadly 2005 Mosi left this world in a a not so glamorous way, he was found strangled to death with a phone cord in his own home by a male prostitute he had picked up on the street the night before and who wanted money from him without being "of service".
He still has a lot of fans and got immortalized on several places in munich, like with this "Mosi-Lion" in front of his former fashion empire ..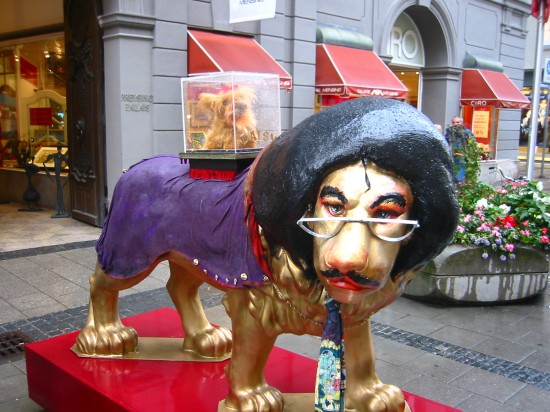 .. and memorabilia like this priceless "Mosi-Bust" available in Munich´s souvenir shops: