My mother always buys the best gifts… and for my birthday this month she found me a doozy!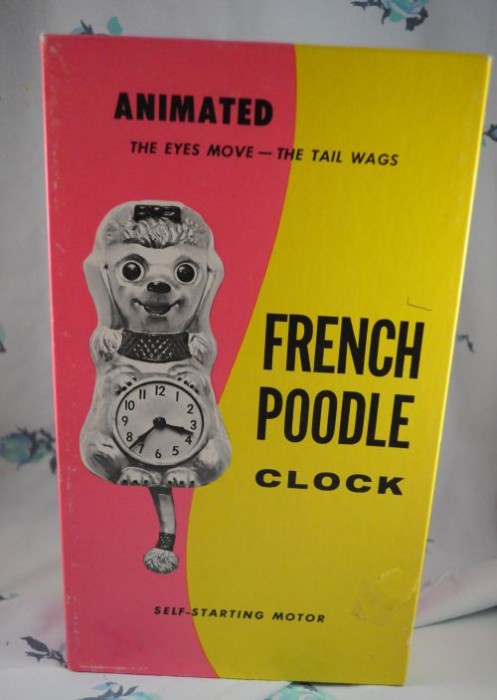 This greeted me when I unwrapped the box…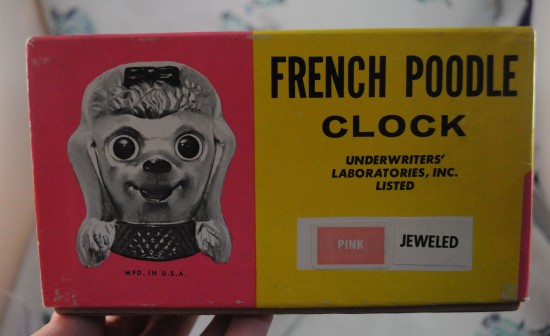 Pink no less?!  And jeweled?! Well, I was pretty excited at this point.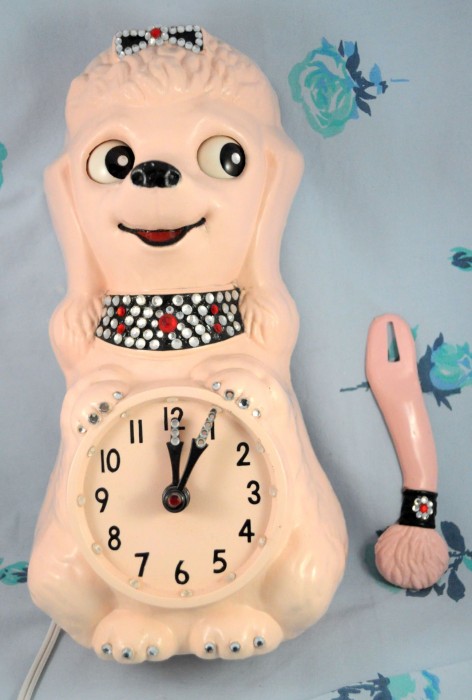 OH my loooordy!!! It's AMAZING!!!  And it's not missing even one jewel!!!!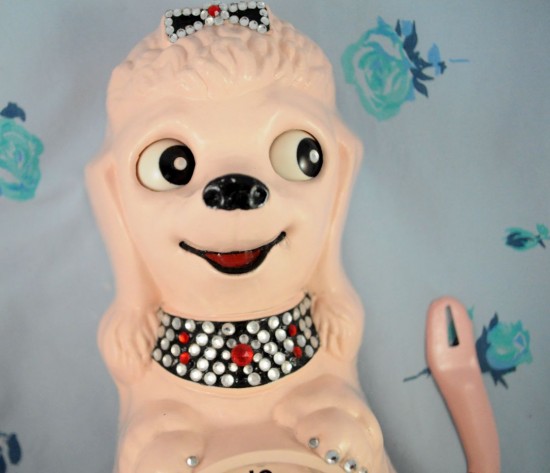 Of course, it works perfectly.  The lady who sold it to my mother told her that it hung in a jewelry shop's display in a Huntington, WV.  After the display was done, it was put apparently put away in its box and sat there until the jewelry store closed, decades later.  It is honestly like brand new!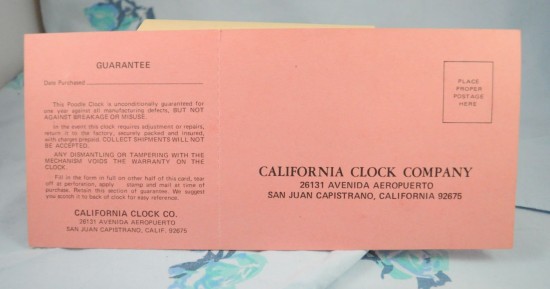 Original warranty card..

Catches the eye!  No foolin!
Of course I totally freaked out with glee at this wonderful gift.