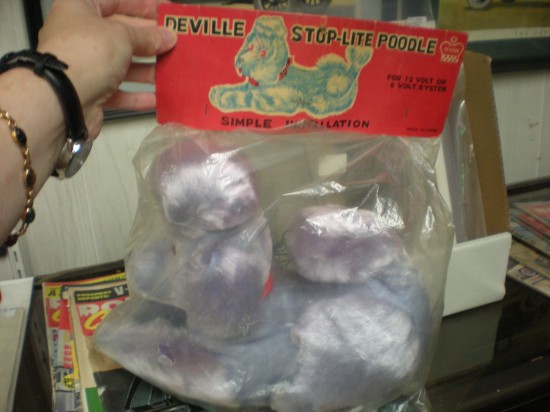 I found this totally incredible purple poodle at an antique shop.  But it's not just any stuffed poodle.   It's a stuffed poodle that is rigged up to sit on the back dash of your car and be a BRAKE LIGHT.  The EYES LIGHT UP.  It is so amazing.  Oh man.  I totally spazzed out when I saw this.  Be still my heart!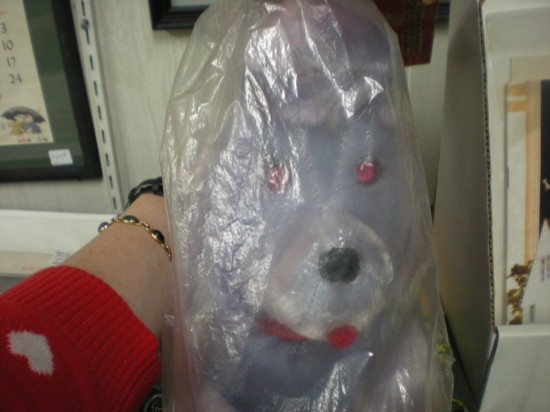 Oh wow!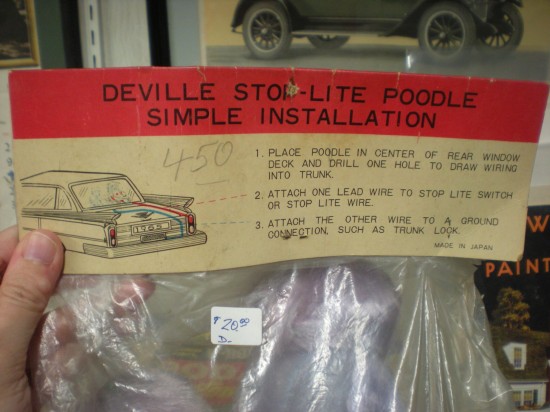 Yes, it was $20, which I guess is a reasonable price.. but I was a bit short of cash at the time (as I had $0!)  But I might get it if it is still there when I go back.  I'm not sure I can live without it.
My grandpa was a mechanic and world-class tinkerer.  He put homemade back dash brake lights into all the cars he ever owned long before they were a requirement.   I know if he were still alive he would have wired this thing right up for me.  He might have thought it was pretty cool, too.