Ok, so maybe the pairing of celebrity to product isn't as perfect as Bill Cosby and Jell-O, Brooke Shields and Calvin Klein, or June Allyson and Depends, but you gotta give American Greetings credit for letting Hallmark nab the Peanuts gang for their cards and going instead for the most influential electric guitar player of all time– just two years before choking on his own vomit in a drug overdose– Jimi Hendrix!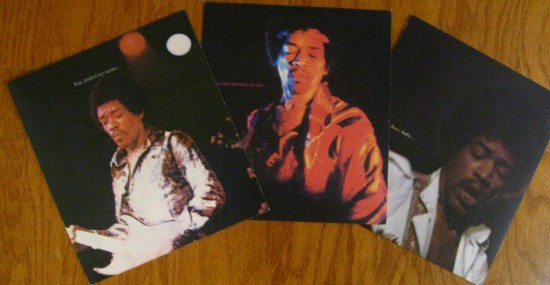 I nearly passed out when I came across this pop culture hybrid-from-hell at an estate sale.  How a creative exec in 1968 managed to convince his boss that Jimi Hendrix lyrics and photos would look great on romantic greeting cards is beyond me.  Perhaps they were all in a Purple Haze?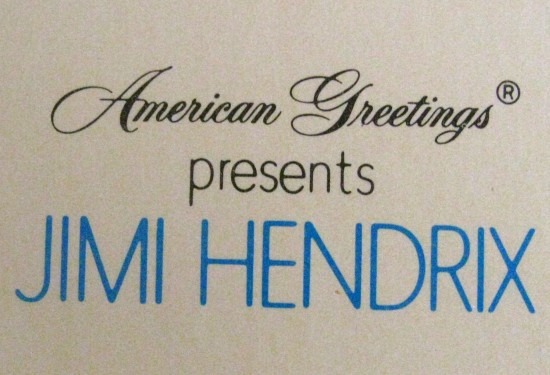 The cards have the first part of a lyric on the front and the rest inside.  This one says…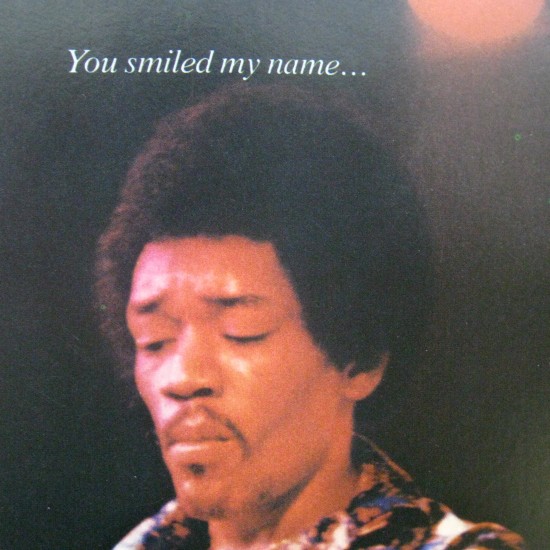 …and continues with…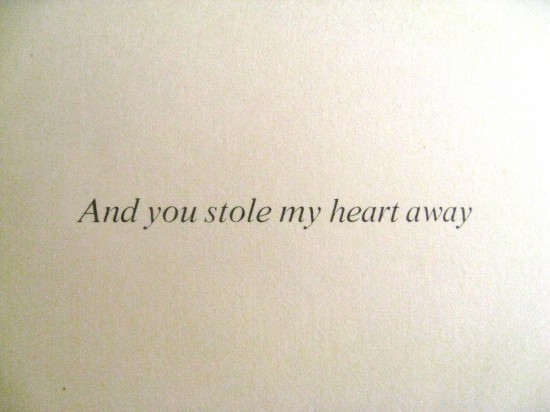 The others say:  "I have one burning desire… let me stand next to your fire," and "Is this love, baby… or is it just confusion?"  Ah, the summer of love.