YOu can have paisley….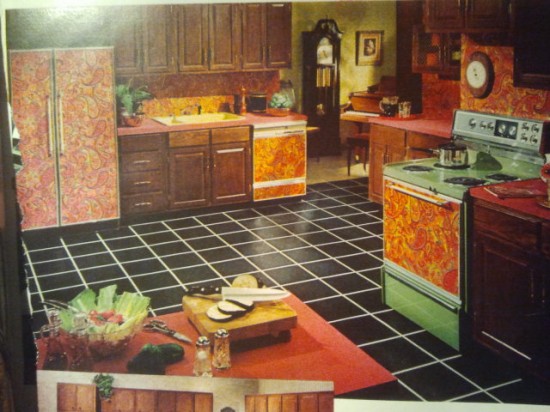 Or corrugated aluminum…Either way, the result is completely hideous!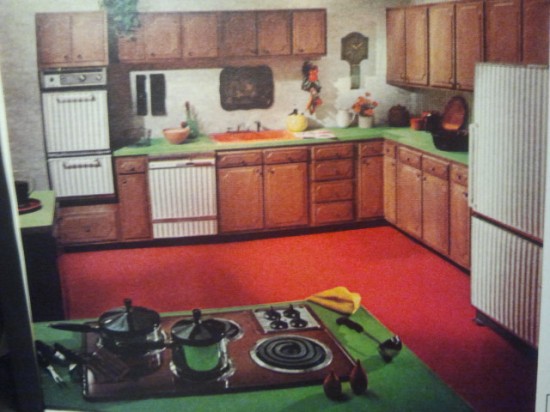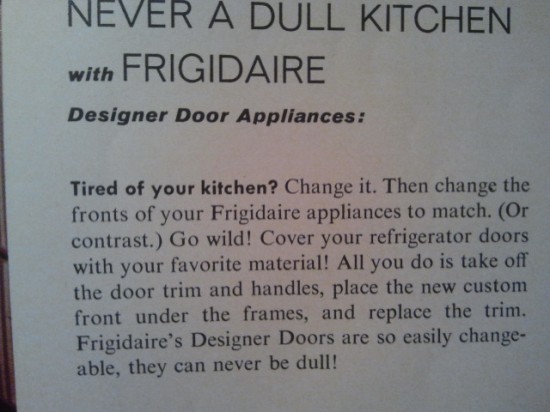 Of course, matching your shoes and handbag might be a no-no these days, but matching your fridge never goes out of style. I would love to have a kitchen that allows me to blend in so well. It's actually a pretty good security feature when you think about it. I mean, pretty much only ninjas would be a match for you in this camouflage kitschen…The thugs in my neighborhood wouldn't stand a chance!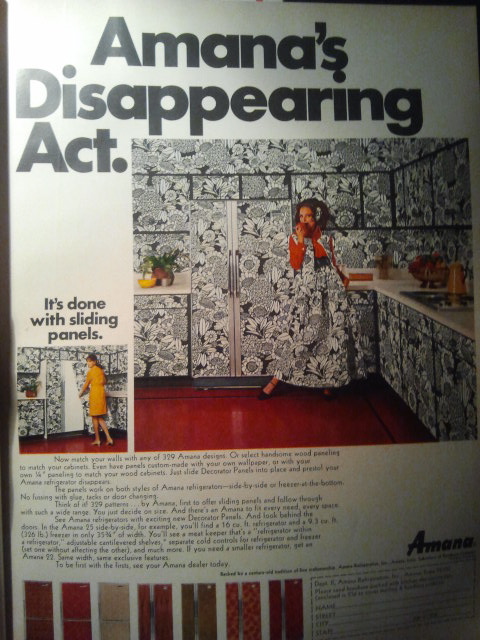 Make sure you have the right fabrics before you choose, though…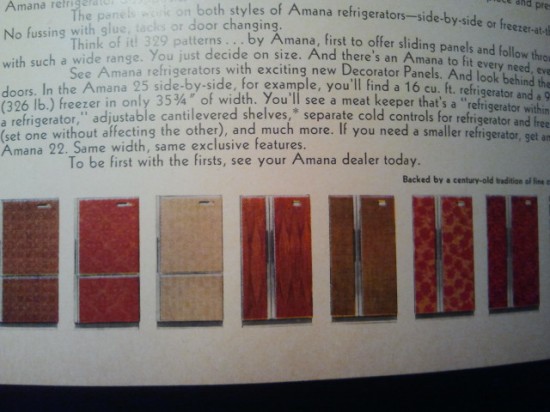 And it seems like someone was attempting to copy some of BUbbles' art in the gas gallery…