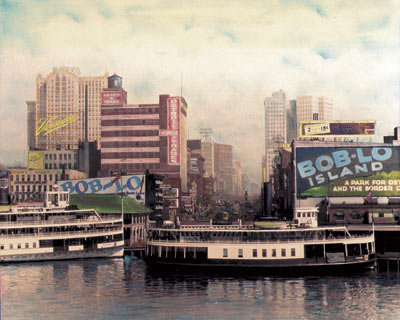 A little picture of the Detroit waterfront in 1953.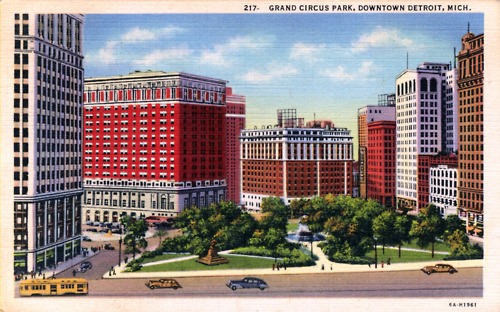 Grand Circus Park in downtown Detroit.
Allee, if you tell me that you've been here, I'll just plotz.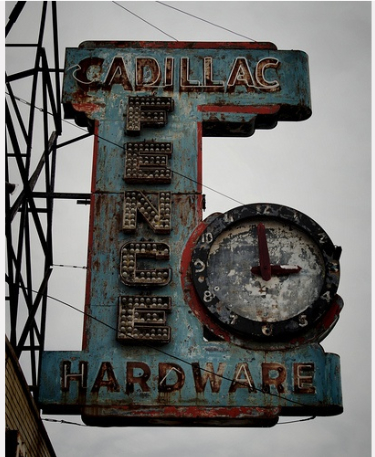 WOW!  Amazing sign for "Cadillac Fence and Hardware.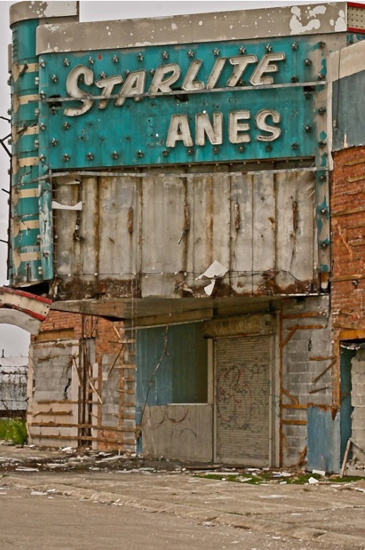 Probably one of the most GORGEOUS signs I have ever seen.  This would look amazing at Willis Wonderland.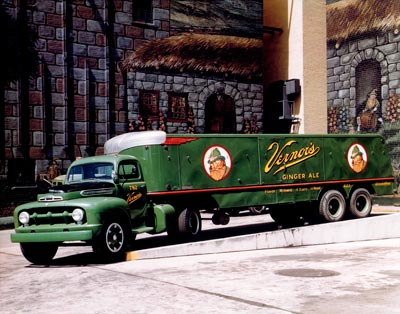 Vernor's soda truck from 1950.