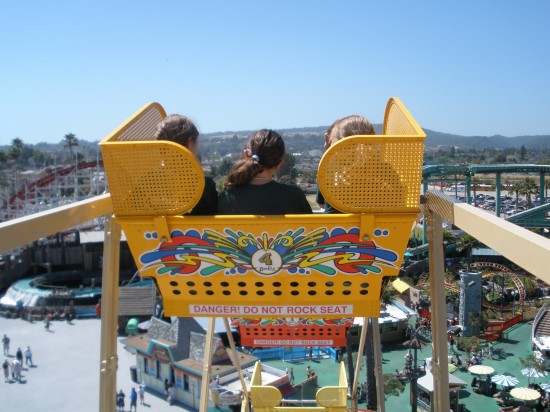 The Ferris Wheel.  Yeah – DO NOT rock the seat.  No, really.  Don't.
Old School flume ride.  It is VERY high off the ground.  Fun fun.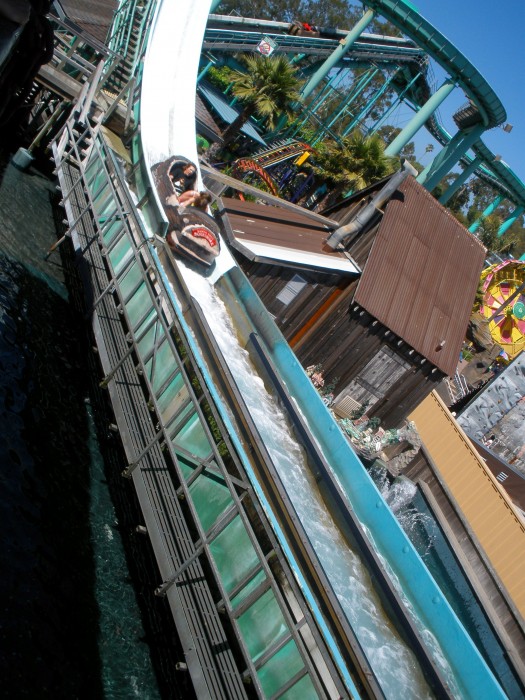 It can get HOT in Santa Cruz.  You will want to go on this ride.  Or just walk to the beach and dive in.  Entrance to the Boardwalk is FREE – and so is the people watching.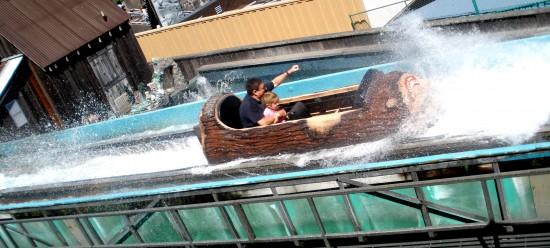 Whoosh.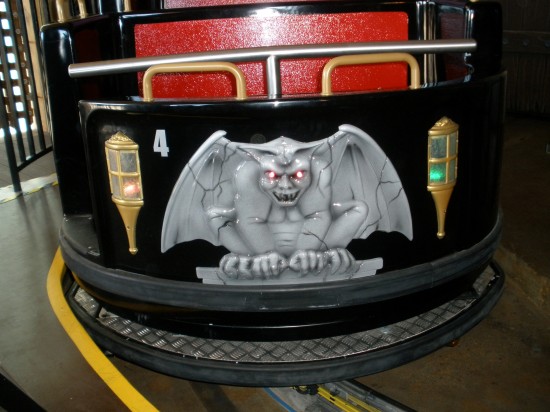 The new Haunted Castle.  Normally, I love original stuff – but it was time.  Seriously.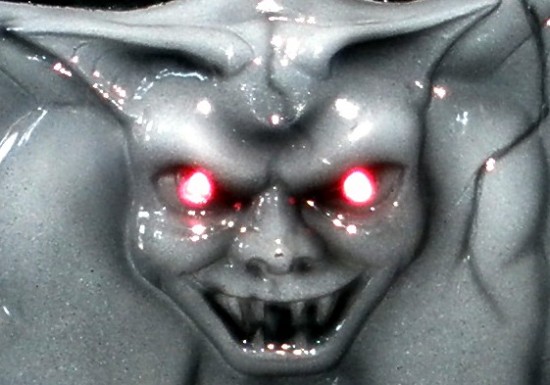 Yeah.  Demonic.  Always fun for der kinder!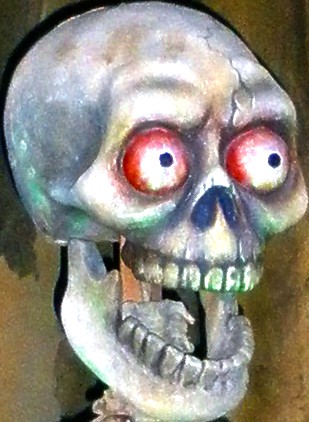 He thinks it's funny, too.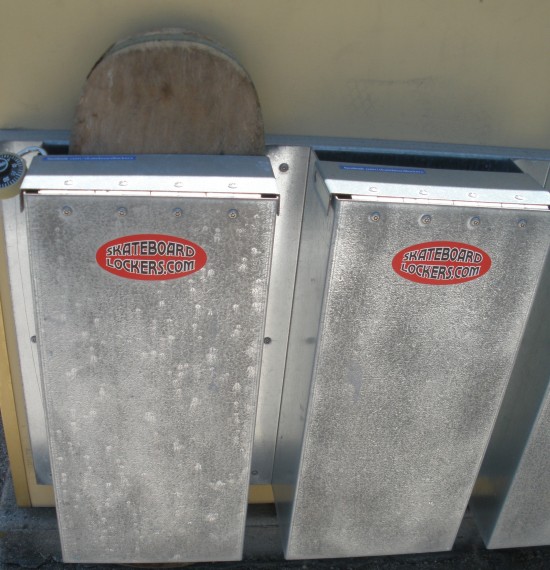 Dude.  Lock you board.
Nice ride to take a rest, or to get from one end to the other quickly.  Quicker than walking, anyway.
You have been warned.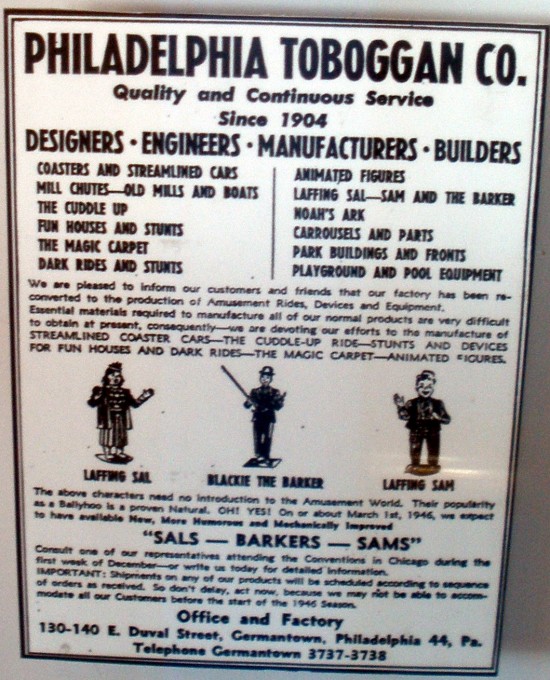 Laffing Sal had partners.  I have never seen a Blackie the Barker or a Sam.  Has anyone else?
"Their popularity as a Ballyhoo is a proven Natural.  Oh!  Yes!"
Hmm – a Ballyhoo – how often do you get to use that in a sentence?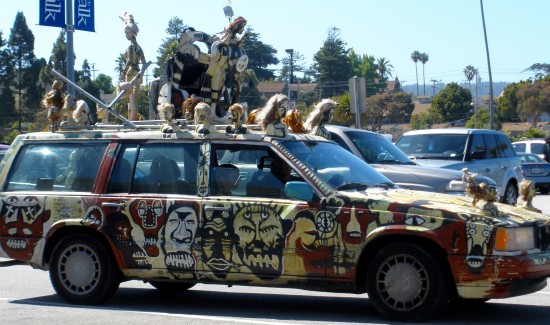 AND the fun doesn't stop at the entrance!  It's Santa Cruz!  You NEVER know what you will see!!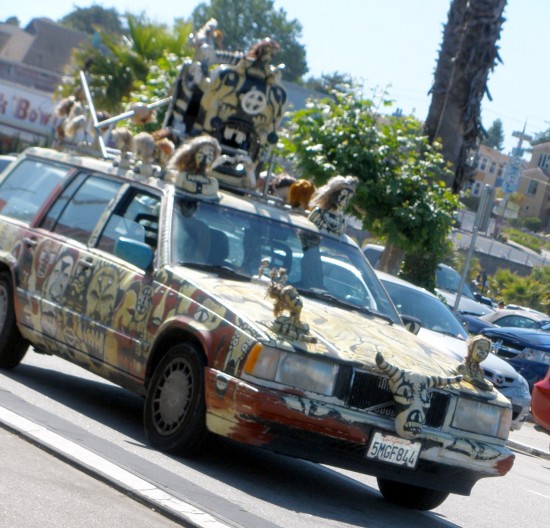 Street legal?  You betcha!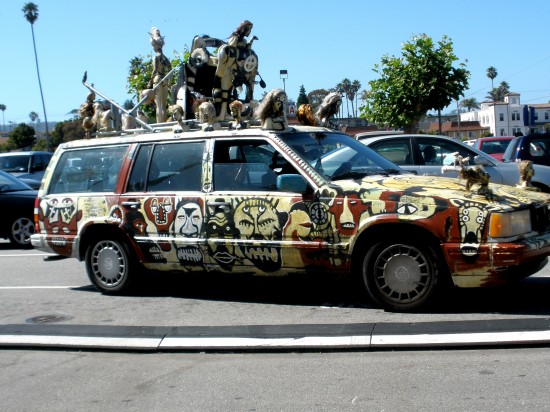 Secret admission – I have always wanted to plaster a car with all kinds of kooky stuff.