On one of our many family road trips with the Mues (pronounced Moose) family, Wayne decided to take his boat to Yellowstone.  Dad wanted a boat, and, really who didn't,  especially one that matched a '57 Plymouth.  Here are our friends in Jackson Hole, Wyoming.  Let's join the Milligan's and the Mues's as they trek from Farmland Nebraska to Yellowstone National Park circa 1959.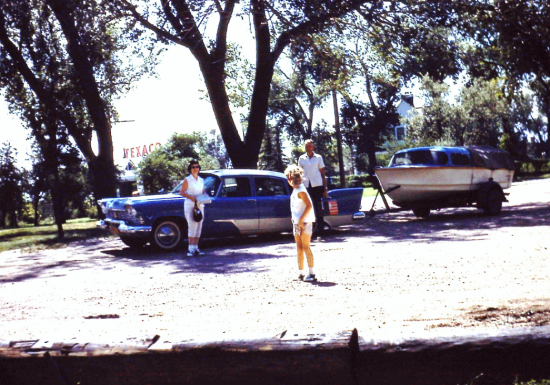 I don't know exactly why, but for some reason we took my Grandpa's '57 DeSoto wagon on this trip.  We had one just like it, only green and white rather than blue and white.  But looking at these slides I'm remembering that.  I hope Dad washed it for Gramps after the trip.  God I hope he didn't take it because it matched Wayne's boat.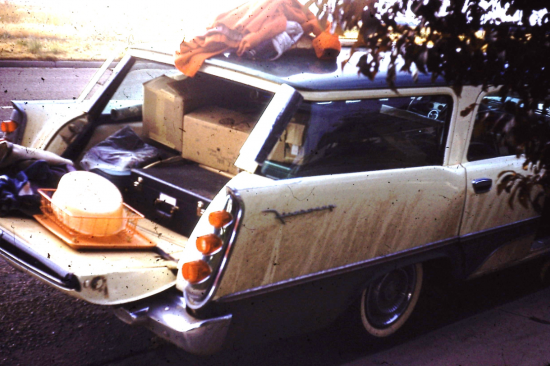 Family road trips for us was always about camping.  Camping was always about food, and fishing.  The men would fish, the women would cook.  I was too young to fish, they didn't like it when I threw rocks and fell into the streams, so I remember at this age it being mostly about food.  And being cold.  I don't know why Dad took a picture of Dorothy's butt.  He must've thought it hilarious.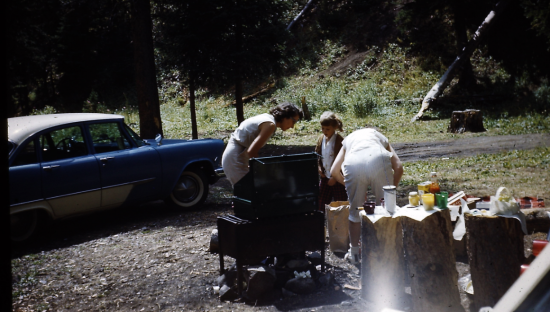 No trip to Jellystone was complete without a visit from Yogi Bear.  I'm pretty sure Dad took this shot from inside the DeSoto.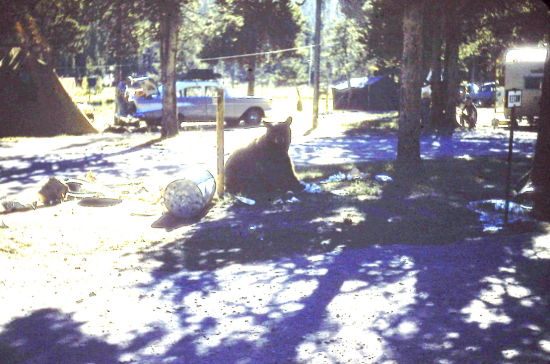 And another butt, this time Mom's.  I have this slide reversed, but if you can read backwards, that's a kool-aid box she's using to store food.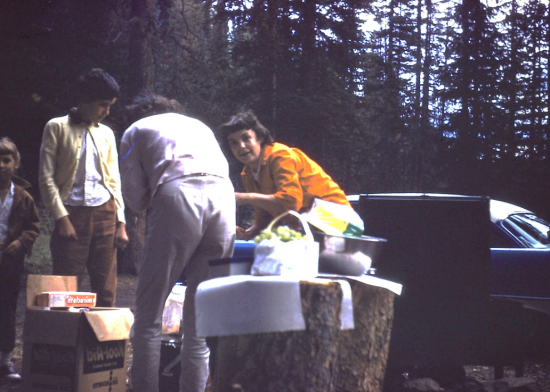 Every slide I find of Mom, she's smiling, and happy.  She loved every minute of it.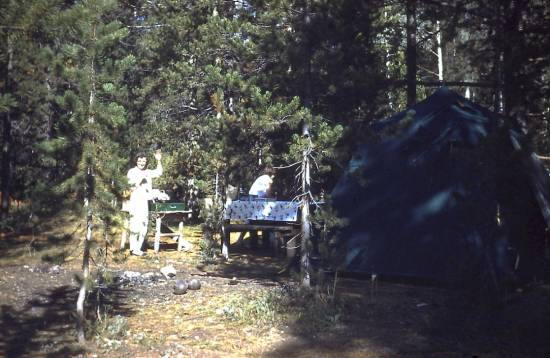 She was the proverbial Happy Camper!  (picture of my sister's butt partially hidden by picnic table.)