Here he is.  I've had him for years – not since childhood, but several years.  Tried to sell him on Ebay years ago, but no bites.  (Pun intended!)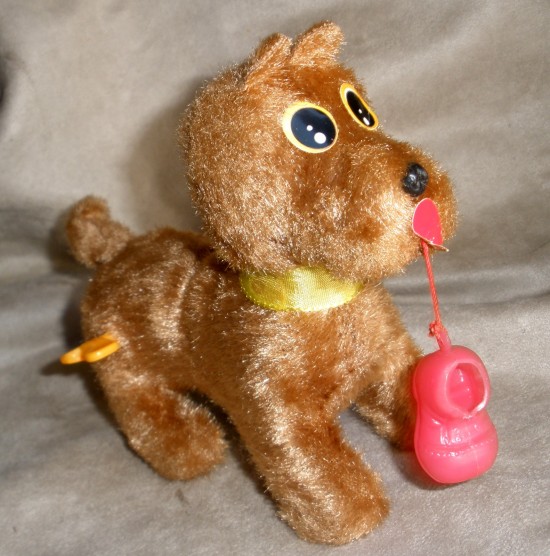 His fur is very shiny.  He loves his shoe.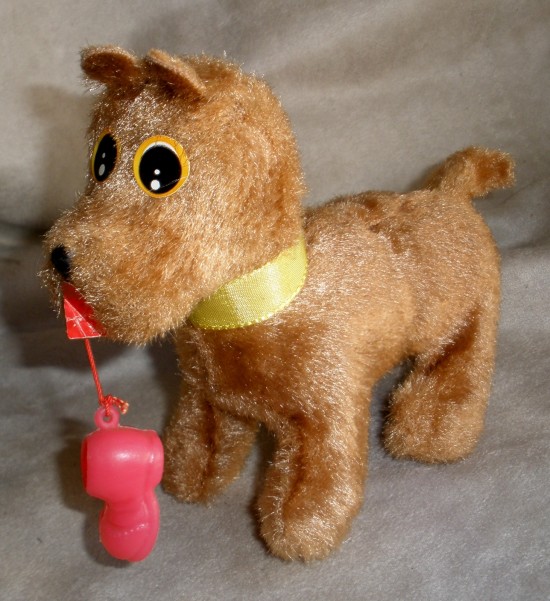 His little paper tongue got bent by the shoe string from his enthusiastic jumping about.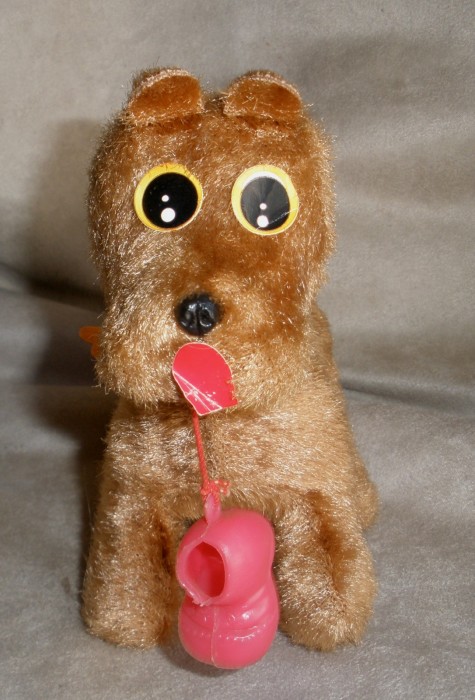 Cute, eh?  His eyes are paper, too.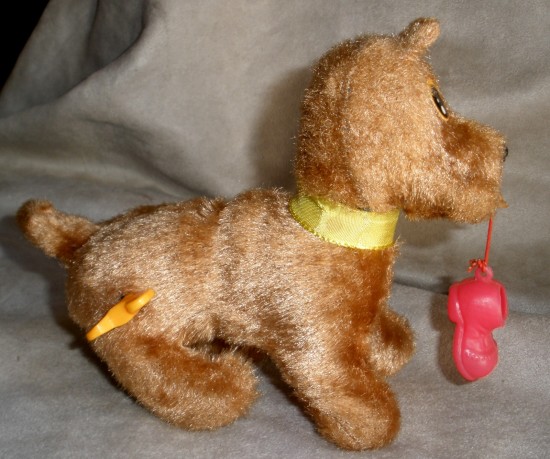 Wind him up, and watch him go!