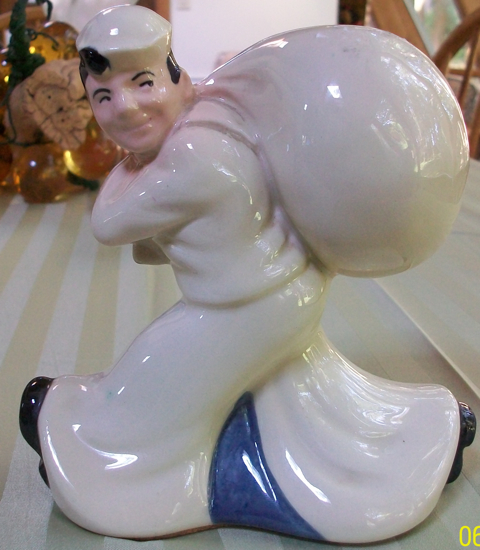 Stands about 8 inches tall.  I see these from time to time and I am absolutely obsessed with anything having to do with vintage sailor kitsch.  One week I go to the flea market nd he was $25.00.  Then I go back the following weekend and she had it marked down to $12.00.  She ended up giving him to me for $10.00.  He's one of my favorite new things.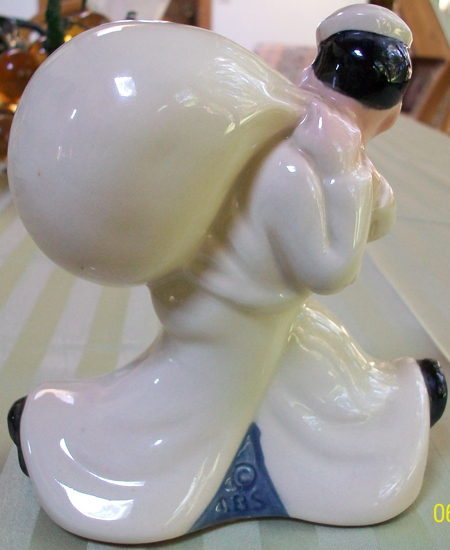 Made by SBS company.  The Seaman's Bank for Savings.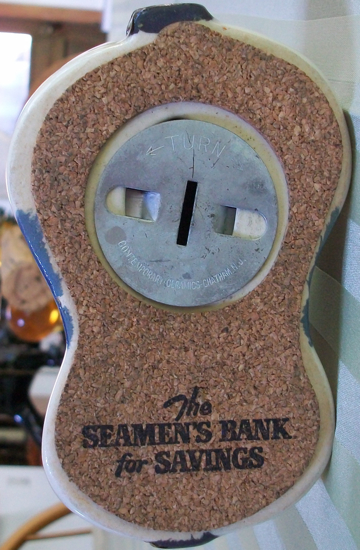 The bottom is made of cork.  This bank is in mint condition.