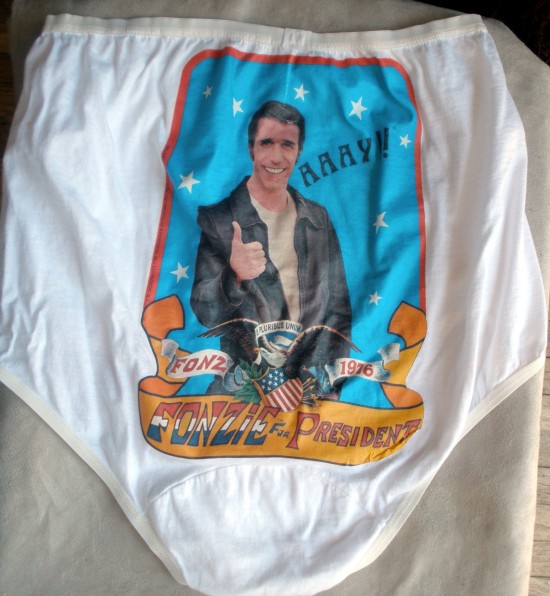 Yeah – that's Fonzi on the backside of a pair of size 40 JC Penney white cotton ladies underwear.  1976 – Fonzi For President!    1976 – EVERYTHING had a Bicentennial theme!  A heat transfer print.
Memba back in the 70's – there were kiosks in malls or stores where you could put a heat transfer on anything?  LMAO – I wonder if somone gave these as a gift?  ROFLMAO – I can imagine someone's FACE upon opening said gift if they were!  I picked up this Kitschy gem at an estate sale.
DON'T wear under white pants!